Claim your freebie!

Financial Security for Teachers

Release fears of the future

Financially resilient & secure

Provide great experiences for you and your family

Enjoy life to the full now
Take a course!

Who is it for?

a female teacher, wanting to feel calm & in control of your money

How will it help?

feel good about money, enjoy life more and feel like YOU again

reduce stress levels & create time for you & your family

pay off debt, make smart savings & build wealth
The Master Your Money series of posts are inspiring and motivating stories of how the choices people make can help them to be happier, healthier and wealthier.  This particular one focuses on why having multiple income streams is important.
Tell us a bit about you and your family
I blog about creating online streams and living your freedom lifestyle at RuthMakesMoney.com, and I live in the North East of England with my boyfriend and our Airedale Terrier.
What do you do to make money? 
Freelance copywriting has been the main source of my income for quite a few years now. I also have an eBay business selling vintage and pre-loved clothing, I'm a matched better, and I run online courses for business owners who want to write their own copy that converts. I like to diversify my income streams, so I've usually got my fingers in a couple of pies!
How long have you been doing this?
I've been completely self-employed for just over seven years now.
What inspired you to do this?
Back in 2010, I'd almost completed a corporate graduate scheme after leaving university with a degree in Business Studies, and I was very conscious that I was suddenly on a path that I didn't want to be on. You're told to get the qualifications, get the good job, and keep working your way up until it's time to retire. The reality of it was that I was miserable, anxious, and spending all my time either in an office or travelling up and down the country. I'd always had a desire to be my own boss, but I had no idea what that would actually look like. One day, I decided that enough was enough, and I handed in my notice. At that point, I didn't really have any solid plans about what to do next, though I was lucky enough to have no significant financial responsibilities at that point in my life, and I had some savings as a safety net. That, long story short, was the start of my self-employed life. There were some sleepless nights along the way, and plenty of bumps in the road, but it was the best decision that I've ever made.
What do you love most about it?
I love the freedom of being self-employed, and never having that awful Sunday night feeling of dread.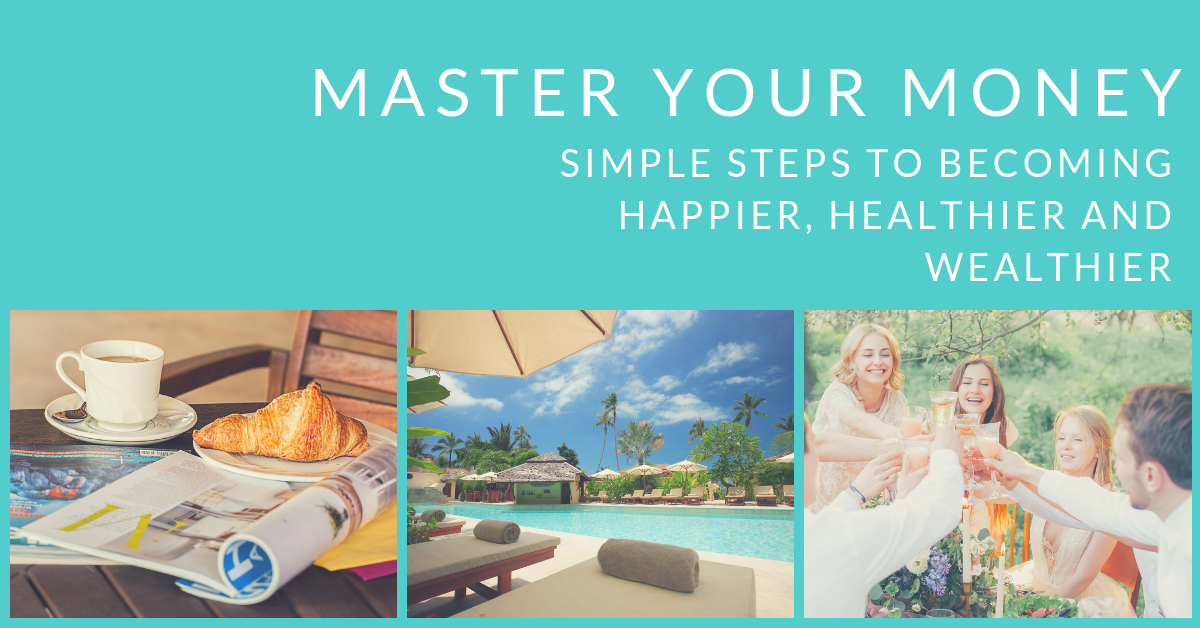 What do you find most challenging about it and how do you overcome this?
Working from home can be isolating at times, and even though I don't miss office politics and long commutes, I do sometimes miss the interaction. To help me keep my sanity, I make sure that I schedule plenty of time throughout the week for getting out the house, even if it's just popping for coffee or some grocery shopping. My eBay business really helps with this too. I'm often out and about sourcing stock, and then there's my daily Post Office visit. Another reason why I love having several income streams – it keeps my days varied!
Money can make or break a person.  Has your relationship with money changed over the years?
I've always been careful with money, and in my first few years of self-employment, my finances were never far from my mind. Though I thankfully replaced my salary quickly, when you're your own boss, you're often wondering where the next cheque will come from. But you can drive yourself mad with worry, and there's a balance to strike. Now, I've trained myself to see things a little differently and focus on the positives. I've learned over the years that there are always opportunities out there to boost your income and to see it continue to grow – and in fact, more so when you're self-employed. It's largely down to YOU to decide that you're getting a pay rise, and you don't have to wait for a boss to deem you worthy of it.
How do you feel that money has now made you happier, healthier, or wealthier?
I'm currently reading Derren Brown's book, 'Happy' and he makes a really pertinent point about how having less money than you need can make you miserable, though having it in excess doesn't necessarily make you any happier. I agree with that. Still though, the fact that I make a good living in a way that gives me a massive amount of freedom has definitely made me much happier. I'm endlessly grateful to be able to work on projects I care about, create my own schedule, and know that ultimately, I'm answering only to myself.
What important choices have you been able to make because of money?
We bought our first home a few years ago, and I love the fact that we can now live where we please – in my old career, there'd have been a lot of moving around if I wanted to progress. We enjoy holidays, but though I always enjoy reading about digital nomads who constantly travel the world while running their business, I'm happiest knowing that I've put down roots – and whilst I could go globetrotting and take most of my business ventures with me, I get to choose to work from the comfort of my own home. Creating my own online income streams has completely changed the course of my life, for the better, and I'm so pleased that I decided to take the plunge – even if it was pretty scary at the time!