Claim your freebie!

Creating Financial Security is Vital

AND how to get started today

release fears of the future

financially resilient & secure

provide great experiences for you and your family

enjoy life to the full now
Take a course!

Who is it for?

a female teacher, wanting to feel calm & in control of your money

How will it help?

feel good about money, enjoy life more and feel like YOU again

reduce stress levels & create time for you & your family

pay off debt, make smart savings & build wealth
Laura shares how working from home has been a great financial decision in this post in the Master Your Money series.
Tell us a bit about you and your family
I'm Laura, I'm a self-employed freelance writer, working from home. My husband Matt is a manager at Aldi and we have two girls, who are 5 and 3.
What do you do to make money?
I do multiple things! LOL. I freelance out my writing skills, blog and am a virtual assistant for other bloggers. To be honest, I do whatever I can to earn money while working at home with the kids.
How long have you been doing this?
About 3 years since I had my youngest. I had the chance to go back to work, but it would have been full-time. With childcare and petrol to work and back, we worked out that I'd be bringing home just £90 a month. It just didn't seem worth all the stress and strain for 90 quid, so I decided working from home was better for us.
What inspired you to do it?
Childcare costs really. Having two in nursery and then having to have a childminder as well just wasn't going to work for us.
What do you love most about it?
I love the independence it gives me. I love knowing that I can work around the kids and don't have to feel guilty if I suddenly can't work because they are sick or because they have insert days at pre-school. Another thing is that I also like how different each day is and that I pick and choose clients depending on their needs and mine. With working from home, every day is a challenge and different and I love it!
What do you find most challenging about it and how do you overcome this?
I think the most challenging thing for me is the inconsistent income. We're very lucky that my husband's wage covers most of the bills and I pick up the kid side, so their clothes, activities they want to do or any school trip costs etc What really challenges us is if I have a bad month freelance or blog wise, then one wage has to cover four people, which is really hard. I try and have three months saved in case this happens, but also life happens and I have to dig into it. Being self-employed is fun but there is a lot of financial pressure to succeed.
Money can make or break a person. Has your relationship with money changed over the years?
Yes, I think so. Before the kids we both had great full-time jobs so would buy whatever we wanted or just go out to eat three or four times a week. Now, we are a lot more reserved. We know our limits and what we can or can't afford. Its been tough, especially the first year of being self-employed when we had to cut back on everything just to be able to eat in till I could get my client base up and running. Having lived through those tough times reminds me I never want us to be in that position again when we're sacred to even open a letter.
How do you feel that money has now made you happier, healthier, or wealthier?
Money is a strange one for me. It makes me happy to have it, as in, it's nice not worrying that my card won't be declined but then there's always that thought in the back on your mind that all it takes is one or two bad months for it to go back there again.
What important choices have you been able to make because of money?
Buying a house is one. Knowing that it's ours and that one day we will pay it all off helps to spur us both on. Money has taught us to be more careful, and we both now enjoy saving.
For many, the retirement age is now 67 or 68. Do you still see yourself still working at this age?
I hope not but I think it will be likely. Even if our mortgage is paid off, we still have running costs, car costs and the kids, who will need help towards buying their own home or car. I hope we can both work part-time by then though and enjoy life as much as we can!
What does your ideal retirement look like? At what age? What do you see yourself doing?
We have our dream all planned out! LOL Our aim is for my husband to cut his hours from 50 a week to 30, then to 20 down to being a stay at home dad by 50. The kids will be teens by then, and I hope to still be working on my blog part-time. I don't really ever want to give up online work, as it's fun, but hope to be financially free by 50. Ha! That's only 18 years for me, so I better get on it!
What plans do you have in place to allow you to live this ideal retirement?
We have savings but we're hoping that my side will start picking up my husbands so he can slowly cut down. We would love to pay off the mortgage first though, so that's one less stress we both have. You can check out Laura's Savings 4 Savvy Mums blog, or find her on Facebook, Twitter or Instagram.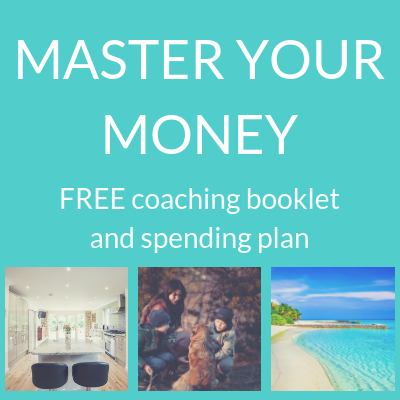 Eileen x