Is it time to stop working so hard, and start enjoying life more?
Would you like to have the time, freedom and financial security that you deserve?
Then it's time to do something different!
You're a female teacher, fed up of the stress, the anxiety and the guilt! 
Of not being good enough......
Feeling like you're not the teacher you should be.
And not the mum, partner, daughter, or friend that you want to be.
Tired of the workload, the pointless ticking of boxes and endless meetings.  
Fed up of working really hard for your money, but feeling like you've little to show for it.
An intelligent woman, you know that you should be able to manage.
But something is stopping you, and you don't know what it is.
Stuck, overwhelmed and frustrated by it.
You're fed up of feeling like this, and ready to do something about it.
You want to feel good about life, spend more time with those you love and create financial security for you and your family.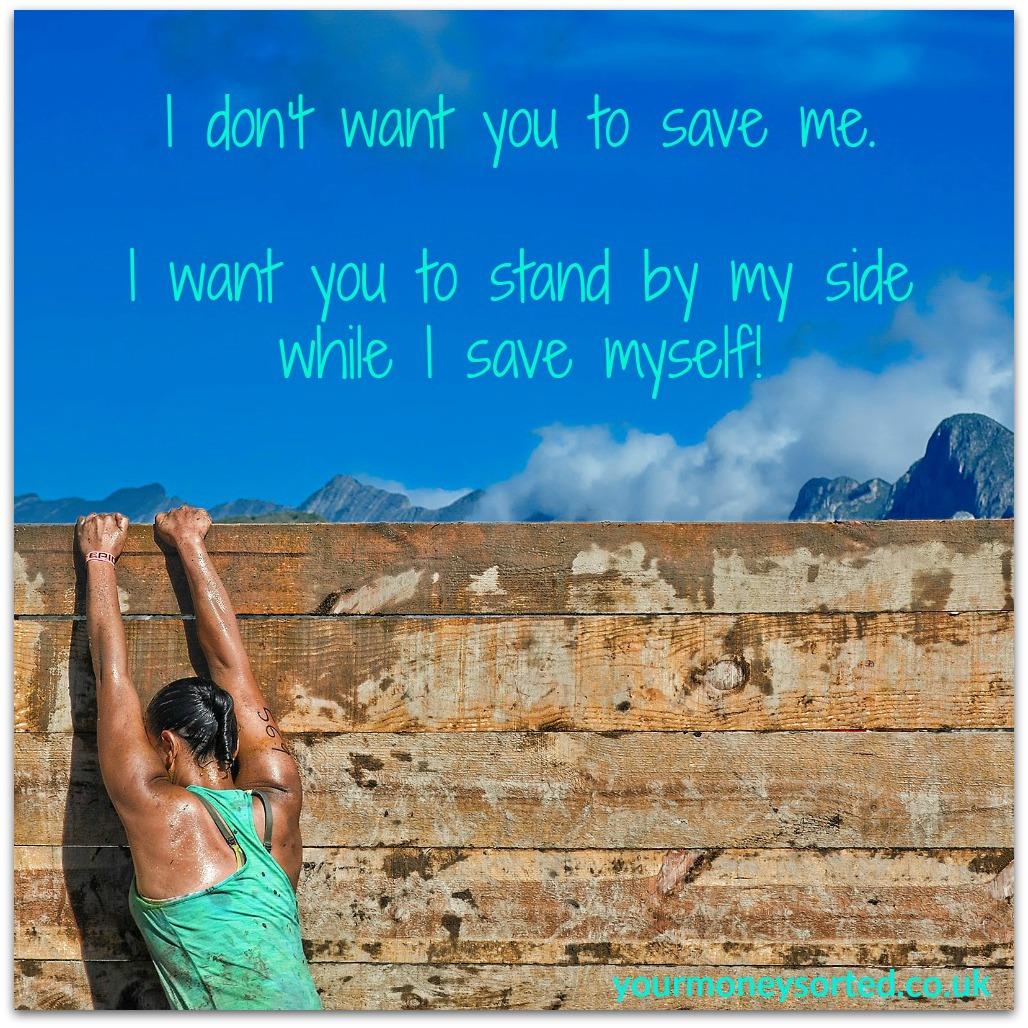 Whatever you want, I can help you to achieve it, because I used to be that teacher and I know how it feels!
Stressed and fed up with juggling the demands of 3 young children, a teaching career and trying to keep up with housework, I realised that something had to give.  I started my own bookkeeping business and cut down to a 0.4 contract. While it solved the stress, the guilt and work-life balance, it meant that we were considerably worse off than we had been.  This led to me feeling stressed and anxious about money instead!
Although the Sunday night fear (or every school night fear!) had gone, I still felt that I was living for the weekends and holidays, and not making the most of the life I had already.  I felt constantly hard done to, always wanting more, and generally quite grumpy and miserable.  In setting out to address this, I have learned so much about me, and what makes me happy, about managing workload, mindset and money, but I feel that I have missed so much by spending so long feeling miserable. 
I now want to share all that I have learned with you, so that you can quickly move from stressed and anxious to feeling great about yourself, happy with the present and excited about your future. 
How would it feel to…
know that you have choices in life?

be able to work fewer days, leave teaching, start that business you've dreamed about, or to retire early? 

feel that your work/life balance is just right?

have more time to spend with the people you love 

and more time for YOU?

feel that your home is a calm, organised and happy place?

plan fun times with family and friends, knowing that you have the money to pay for it?

know that you can provide amazing experiences for your family, now, and in the future?

get debt paid off and start building financial security and wealth?

join a group of like-minded women, ALL ready to create a happier and more secure life?
be a part of a group of women who are all supportive, encouraging and motivating? 
join a group where it's safe to ask questions, without fear of judgement or ridicule?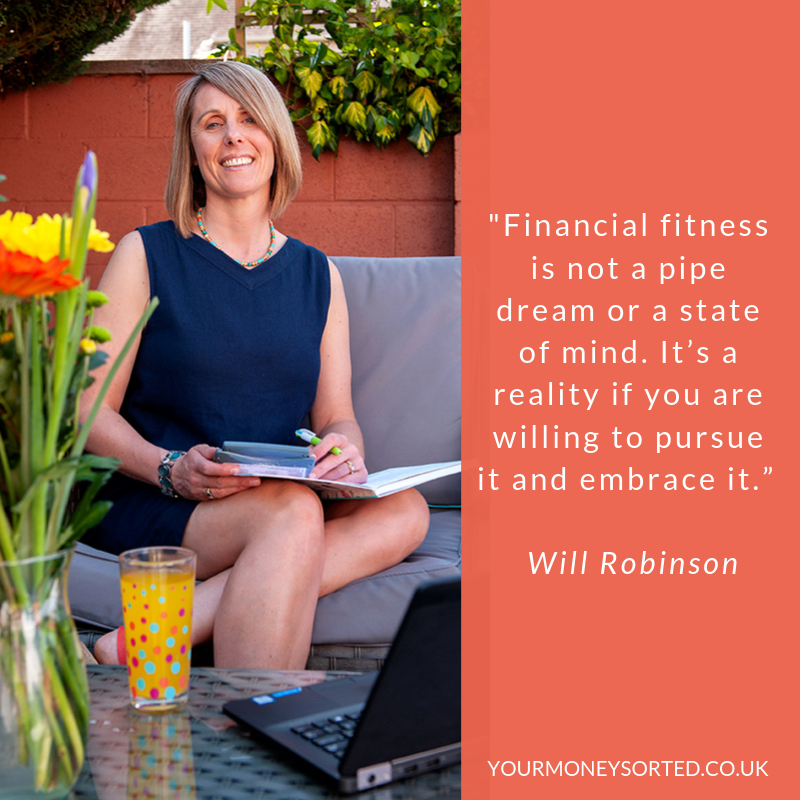 As a working mum of 3, with 26 year's teaching experience, 12 years of running my own business, a life coaching qualification and a financial coaching certificate, my skills are perfect to help other teachers to improve their quality of life.
That's why I have developed a new teacher wellbeing programme.  It will focus on 3 areas: 
helping you to live a life that makes you happy
creating a better work-life balance
simple steps to financial security and happiness. 
This new online membership programme will help you to take the simple steps needed to create the time, freedom and financial happiness you deserve.
If you are looking for a degree level course that will look good on your CV, then this is not the place for you.  But if you are looking for real life guidance and practical solutions to those everyday stresses, then this will be the best CPD you have ever done.   As well as that you will get a huge dose of motivation, support and encouragement from me, and all the other women in the group, making it a fun place to hang out! 
It will be exciting and empowering, but also manageable and will fit round your other commitments.  Being a teacher, and a working mum, I know how it is, so this programme will be designed to fit around your busy life.
What will you get on the programme?
Module 1 - Create the ideal life and start to live it
Module 2 - Clear the space and declutter
Module 3 - Sabotages, habits and negative consequences
Module 4 - Simple steps to an easier life
Module 5 - Financial security and happiness
Module 6 - Future proof your success
I am opening the doors to this new programme shortly
And offering you the chance to be one of my founding members who will:
* have lifetime access to the programme
* shape the programme for future intakes
* create an income from becoming a course ambassador
* 50% discount on all my courses
* 50% discount on live in-person events
* FREE: Magic Money Manifestation course (£49)
* FREE: Master Your Money Mindset course (£49)
Places for founding members will be seriously limited, so please don't miss out.
And at only £19 per month for 6 months, or a single payment of £99, you simply won't get a better deal.
And you can cancel at any time (not that you will want to!)
If you want to be the first to know when the door opens, then please pop your details in here and I'll be in touch.  
FAQs
Why so cheap? Does that mean it's poor quality?
Absolutely not.  The whole programme is worth at least 5 times this price, but because it's the first version, it won't be perfect.  I am using this beta test as an opportunity to tweak it, to ensure that the finished programme is amazing.  The feedback from members will be vital in helping to shape future programmes, 
Why not offer it free then?
Simply because people won't value it enough to actually do the work, and that helps nobody.  By paying a low monthly price, you will be committed to showing up and taking part.  This will allow me to get good feedback on the programme and for you to make a difference to your life. 
Where will the course be held?
The entire course will be hosted online on my course platform and you will have your own login and control panel. All the videos, workbooks, tasks and information will be accessible on the platform from multiple devices and available 24/7.  
How will it work?
I will set manageable weekly tasks, to be completed in your own time.  After each task you will be invited to share your thoughts in a private, secret Facebook group for members only.  This group will be vital, because it will be a safe place for you to share your thoughts, ask questions and share ideas.  
There will be strict guidelines around the group, in terms of respect, support and compassion.  Anyone found sharing information, about others in the group, will simply be removed.  
What if I decide it's not for me?
I truly hope that this programme would provide you with what you need, but if you decide it's not for you then you can simply cancel at any point.  No hard feelings! 
What if I am not sure if this is for me?
Just get in touch with me.  I only want to work with the people I know that I can help, so if I don't think this programme is for you, then I will tell you that.  I will hopefully be able to point you in the direction of someone who can help you.