Ditch debt, build savings and create the freedom to make exciting life choices
The Money Café is an uplifting and inspiring membership group designed to help you to do just that.  
Would you love to be debt-free, have savings in the bank and the financial security to live the life you choose?
I can offer you the support and tools to make it happen - more quickly than you can ever imagine.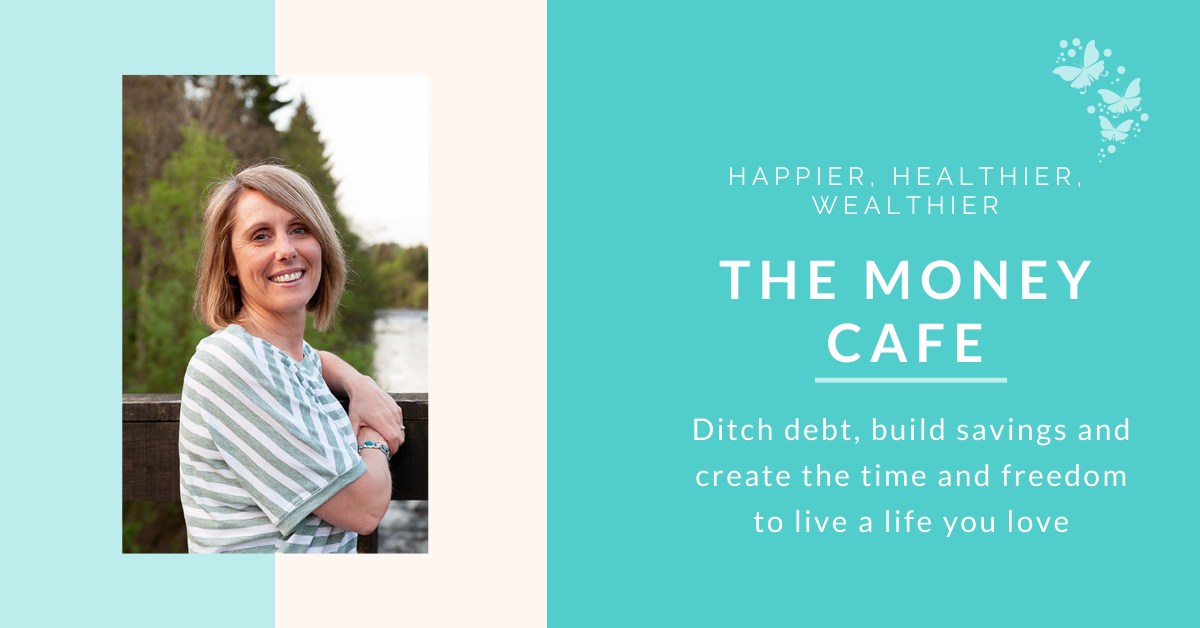 Are you frustrated that you work really hard for your money, but never seem to have enough?
Fed up of living payday to payday and constantly worrying about money?
Do you want to leave teaching before your 60s, but have no idea if you can afford it?
Then you are going to love this!
Joining The Money Cafe will help you to:
Become completely debt-free
Build savings for emergencies and for the things that matter to you
Create financial security for you and your family
Plan your finances so that you can leave teaching whenever you choose.
It's kind of financial planning for teachers.  But that sounds a wee bit boring! 
It's so much more than that!  
It's a fun process, where you will feel so much better about yourself and your relationship with money. 
You will FEEL so much more positive and relaxed about money
And you will do all this without missing out on all the fun stuff in life now!
But even more important that that. You will feel:
Empowered, educated and excited about money.  Honestly!
But it's about so much more than money.
It's about you. About what you DO want, rather than what you don't. And it's about helping you to live a life that you love, every day.
It will help you to feel strong, positive and excited about what your future can hold.
It's a space where you can escape the stress of life around you, focus on the things you can control as you create a life that works for you and your family.
I know exactly how you feel, because it used to be me!
My mantra was "I can't afford it", I lived from holiday to holiday and I felt like Iife was passing me by. Then I discovered that my pension was crap even though I'd been teaching for nearly 20 years.  The thought of teaching to 68 horrified me, so I set out to change it!
I learned so much about money and about mindset and I now know that I can leave teaching at 55.  
I now want to share what I've learned in The Money Café so that you can do the same.
It's a monthly low-cost membership group, with a library of useful information hosted online.
A fantastic library of resources
2 FB lives each month, with associated tasks to help you make progress quickly
Guest presenters on specialist topics
Get it Done Zoom sessions after each FB live
Monthly goal setting and review sessions, helping you to stay on track
Quarterly tracking sessions to celebrate paying down debt and building savings
It also has a secret, private FB group where you can chat with the others in The Money Cafe.   The sharing of experiences in here and the sense of community, friendship and support will make it a very special place.  
If you are looking for degree level CPD then this is not for you, but if you want straight-talking, practical support around money, then this is the place for you. 
I'm on your side; there to listen, educate and encourage you take control and live the life you want!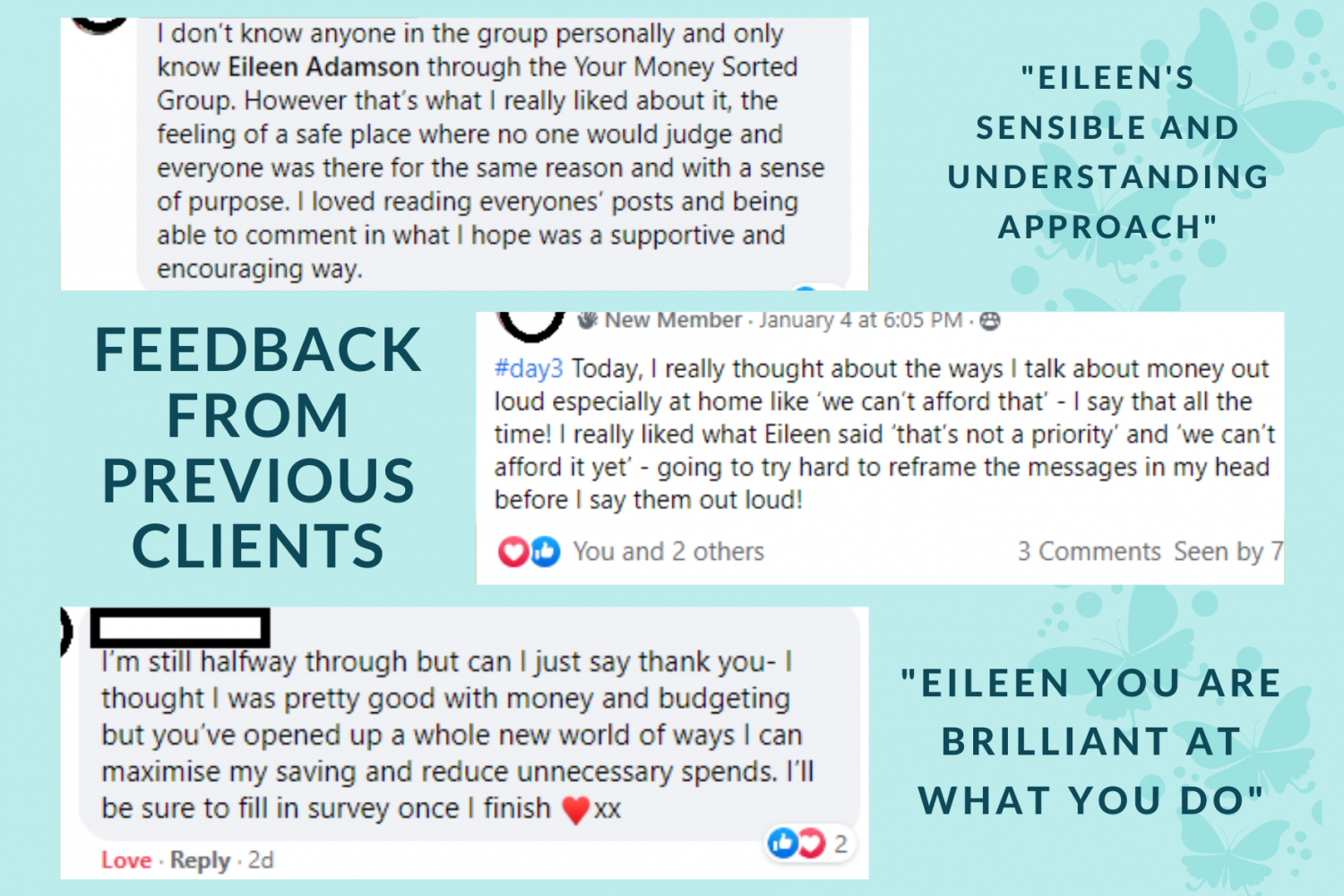 If you're fed up worrying about money and ready to create an exciting future, then get signed up right away.
You will get a very warm welcome in the Money Café from me and all the other women who know how you feel!
I'd love to welcome you into The Money Café, so if you are not sure, or if you have any questions please just get in touch.
I only want to work with people I know I can help, so if I don't think the Money Café is for you, I will tell you that.  I won't try to persuade you to sign up.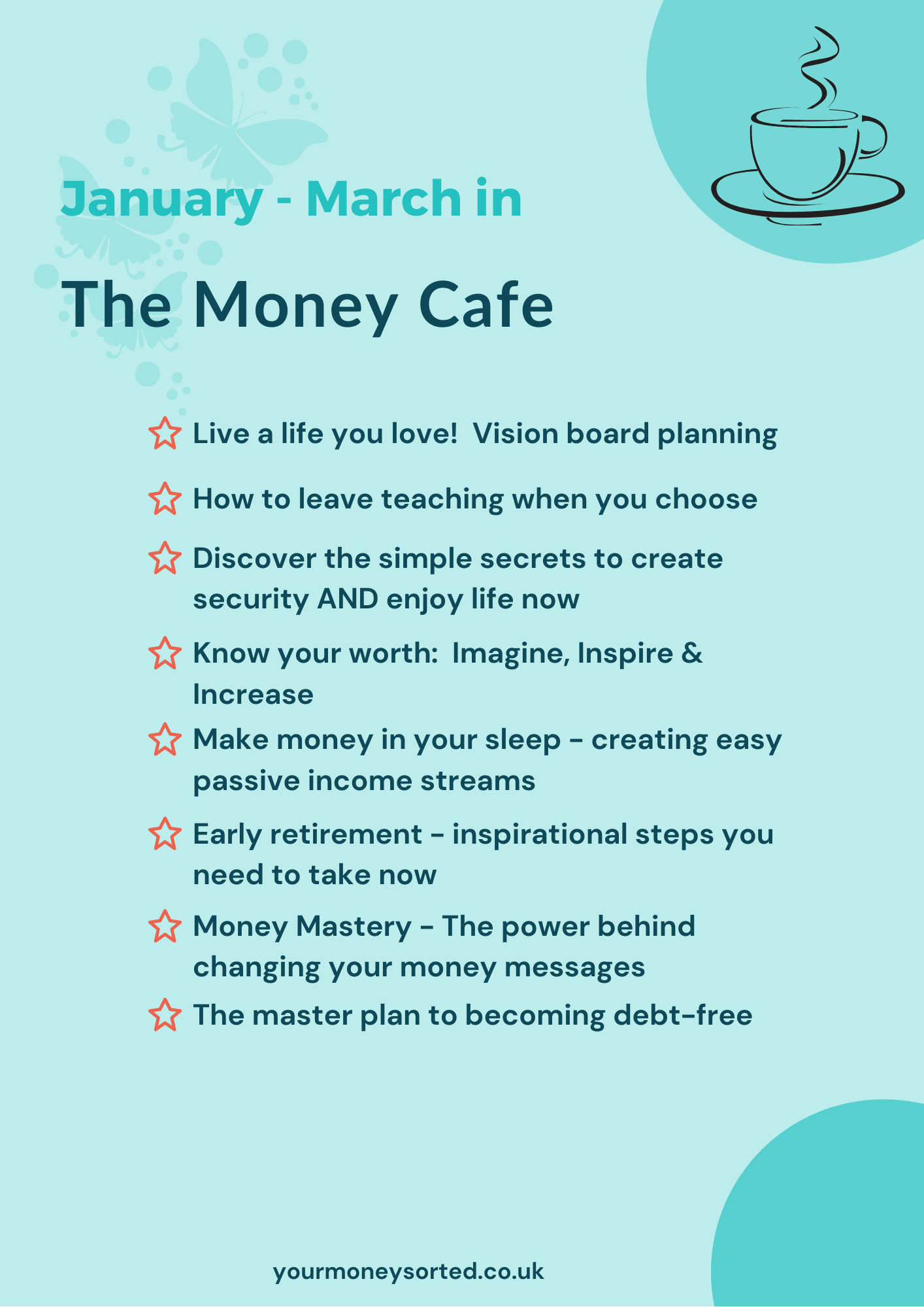 How long are you going to keep on trying on your own?
Please let me help you. It will be so much quicker and easier.
FAQs
Is it just for teachers?
It will be mainly teachers in the group, but everyone is more than welcome.  There will be a section focused on pensions for teachers, but other than that, everything else will apply to anyone.
What if I am not sure if this is for me?
Just get in touch with me.  I only want to work with the people I know that I can help, so if I don't think this membership is for you, then I will tell you that.  I will hopefully be able to point you in the direction of someone else who can help you. 
If I don't join now will there be an opportunity to join later?
The membership is set up so that you can join at any time.  You will be encouraged to work through the first 5 modules in order, thereafter the library of resources is available for you to pick and choose the materials that are most relevant to your situation.  
What if I decide it's not for me? Am I tied into a contract?
Absolutely not.  I truly hope that this membership would provide you with what you need, but if you decide it's not for you then there's no hard feelings!
If you pay monthly, then you can easily cancel your subscription from within the platform.  If you have paid the annual fee, then you will still have access for the rest of the year and payment will automatically stop.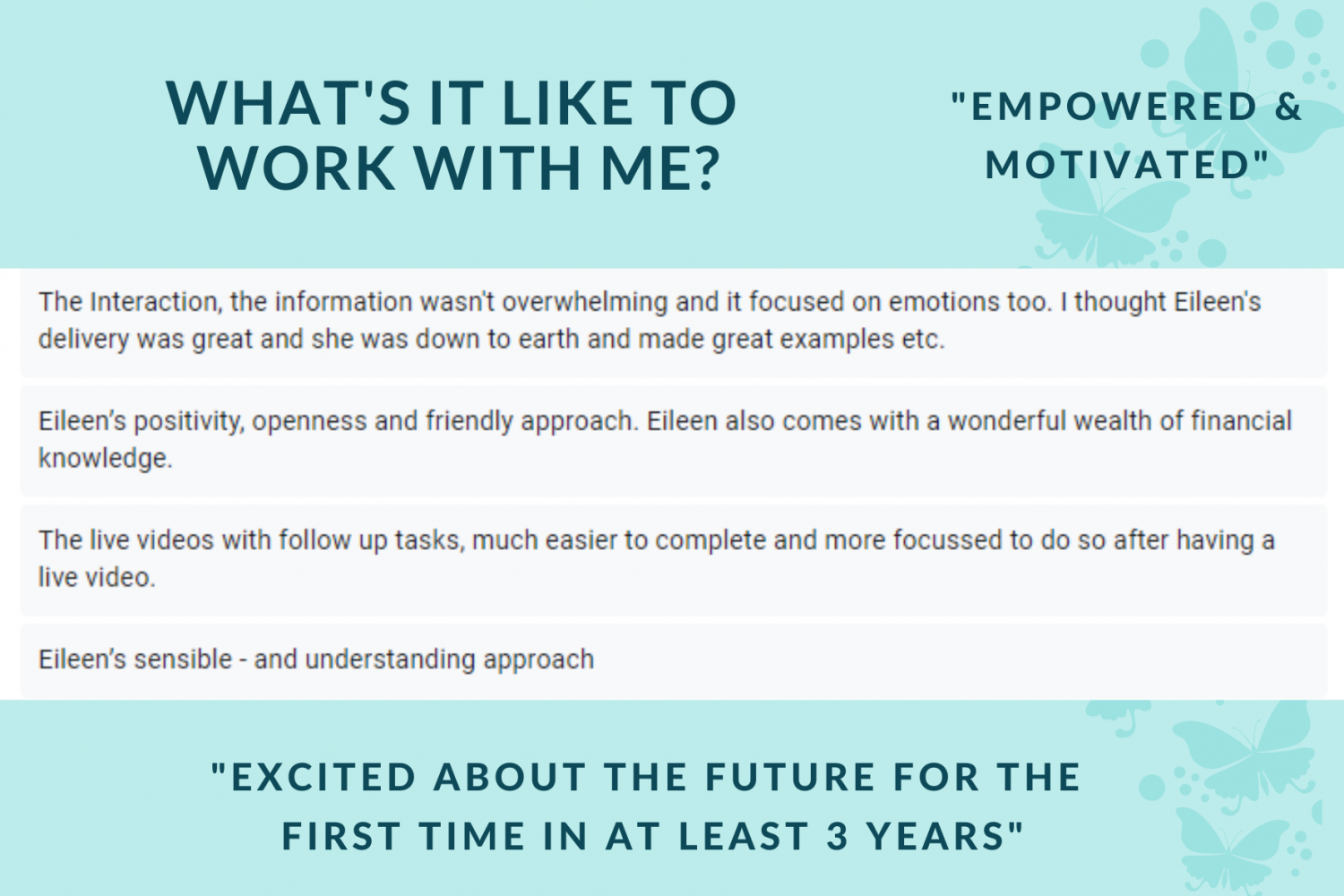 Eileen x