Would you like to
learn to create a positive wealth mindset to bring in more money
Is this you now?
frustrated that there never seems to be enough money to go round
Are you?
a woman who feels negativity and worry around money
How will it help?
learn how to easily find more money in your life
Short course to help you to bring more money into your life
How to attract money into your life!
Would you love to have an amazing holiday to look forward to?
A new kitchen?  Or a new house?
How would it feel to pay off any debts that are worrying you?
Sound good?
My law of attraction online course could transform your life, and help to create a wealth mindset.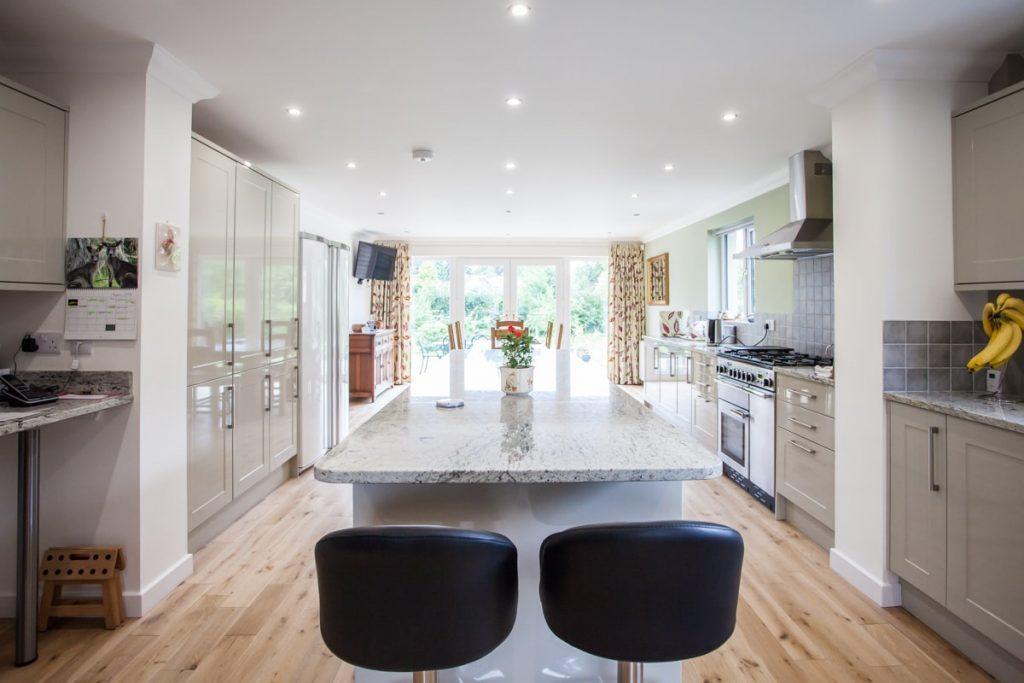 If you feel
frustrated that there never seems to be enough money to go round
lethargic and unmotivated around money issues
negative about money and about people with money
worried that your situation will never change
Sound familiar?  Keep reading.
You might feel that it is impossible to make any more money.  You turn down opportunities because you "can't afford it" or you bung it on a credit card and try to forget about it.
Still, there is that feeling that if only you had MORE money, then life would be different.
I promise you that manifesting money could be the answer.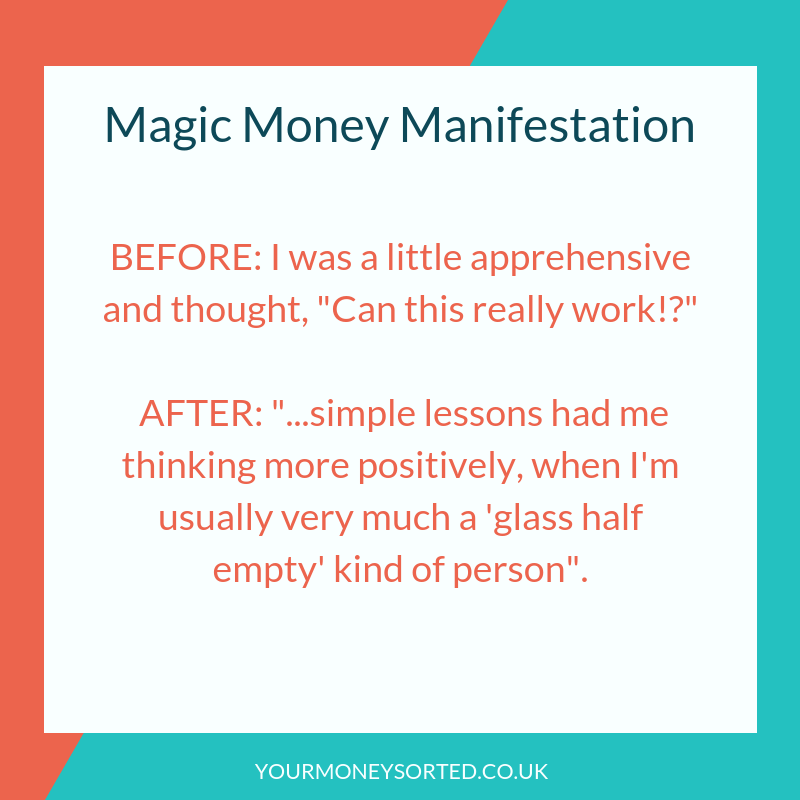 Don't worry - you are in the right place.
It is totally possible to bring more money into your life and to allow yourself to spend it on fun things!  The things that matter the most to you.
Family days out
Holidays
Nights out
Good food
A shopping trip
Paying off debts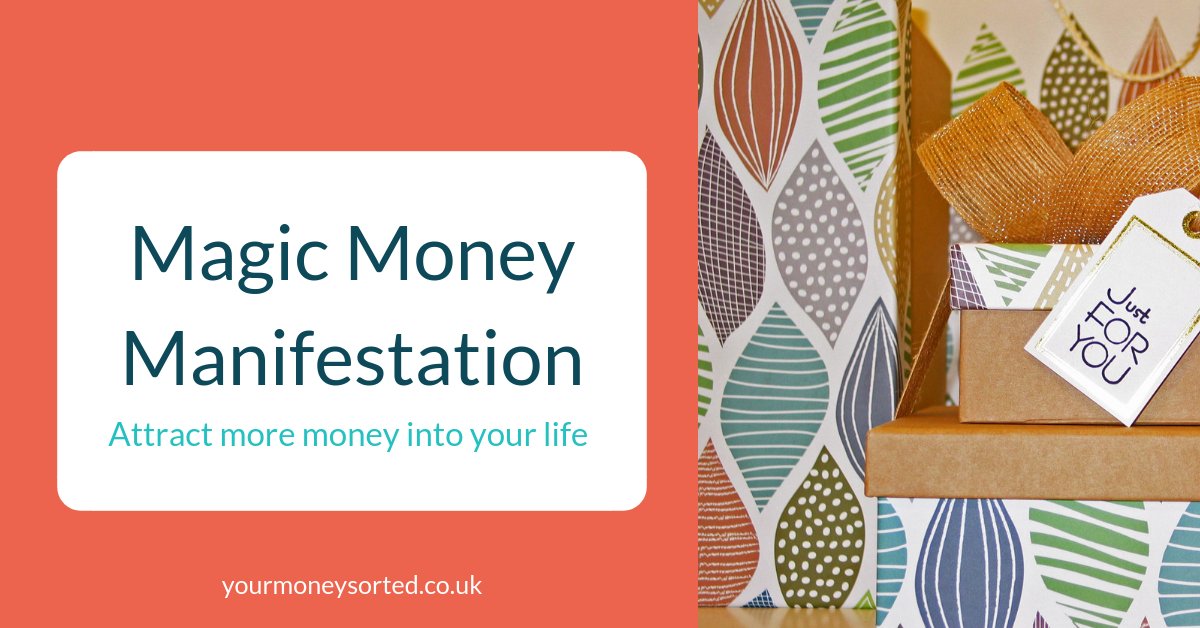 Whatever it is that you REALLY want
I always like to have money for emergencies, and for our future.  I used to turn down invites to nights out, weekends away and even coffees with friends.  
Why?  
Because we had no spare money after my necessities were paid.  This made me miserable, because I wanted to do these things. But I couldn't have it all.  I couldn't save for my future and enjoy my present.
Or could I?
I searched for a solution.  I tried doing surveys and mystery shopping to increase our income, but it was time-consuming and no fun!  I tried cutting back on all expenses, but there is only so much of that you can do.
Then I learned about manifestation of money! I started following the principles and realised I could have the best of both worlds.  It is fun and exciting to manifest the things that I really want, and I am still astounded by the change in me.  I am now much more resourceful, happy and content with my life.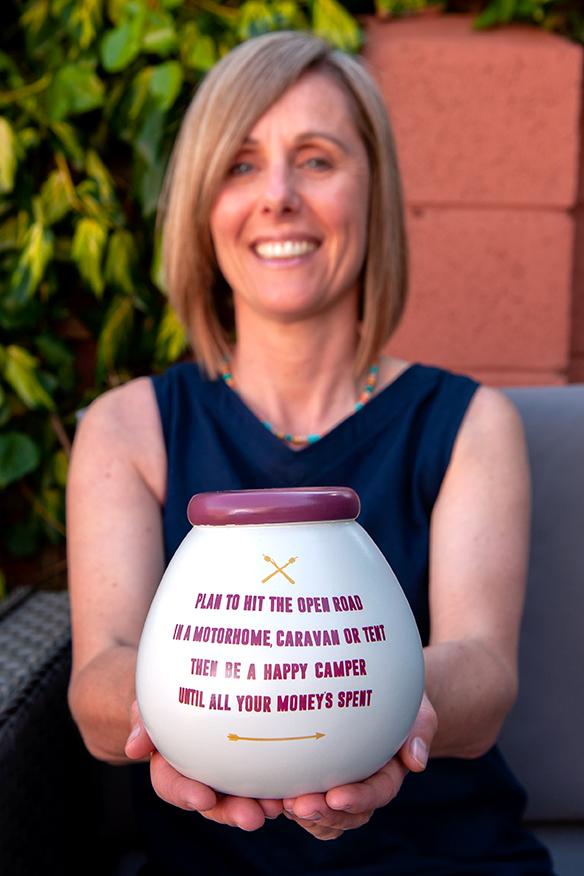 And you could feel the same!
Money Manifestation might sound a wee bit woo woo (that's what I thought when I first heard about it!), but I tell you what......
IT WORKS.
It's simple. It's sensible.
And I would love to show you just how it works and how amazing it is.
This course is sells at the very special price of only £49.
This offers GREAT value for money and should allow everyone the opportunity to try it out.
I know that it is still a gamble though, and £49 is a lot of money to lose if the course is rubbish!
To help you out with this, here's the deal - if you are not 100% happy with it, I offer a 30 day money back guarantee.
How about it?  Do you want to manifest money now?
It's £49.  And it could be the thing that changes your life.  Can you afford not to sign up TODAY?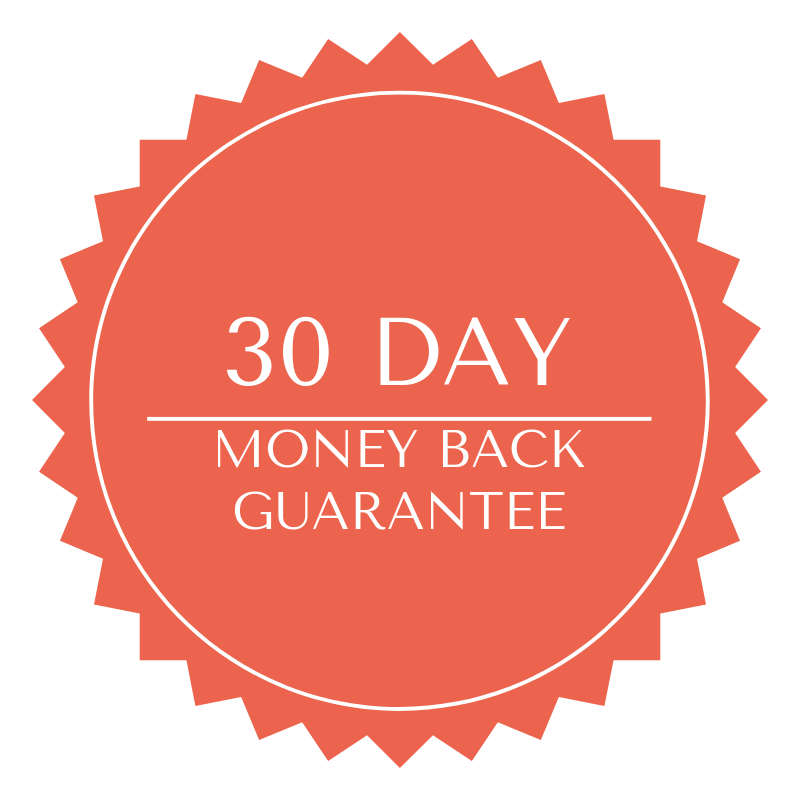 Magic Money Manifestation - A law of attraction money course
This online course will make you feel amazing!
This course will help you to:
attract MORE money into your life
feel excited about the possibilities
clear out the crap that's holding you back
find ways to make the magic happen
be empowered & enthusiastic about having more money
have MORE money to spend on things you love
These are not some random words pulled from a dictionary - these are real words from real clients when asked how they feel at the end of the course.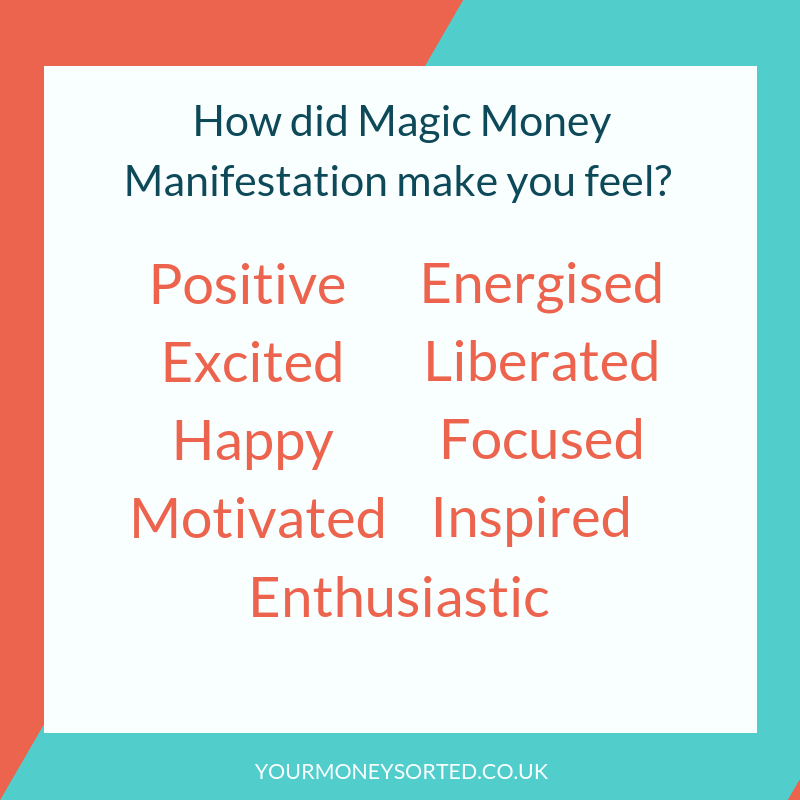 Sounds too good to be true?
I promise that this course will help you to bring more money into your life!
But I know that you are a wee bit skeptical.
Manifesting money just sounds like it is too good to be true, doesn't it?
I thought that too.  But it's not - it's awesome and it is actually quite a simple theory.
However, I know that you still don't know whether to believe me or not!
Look at how much my previous clients have enjoyed it.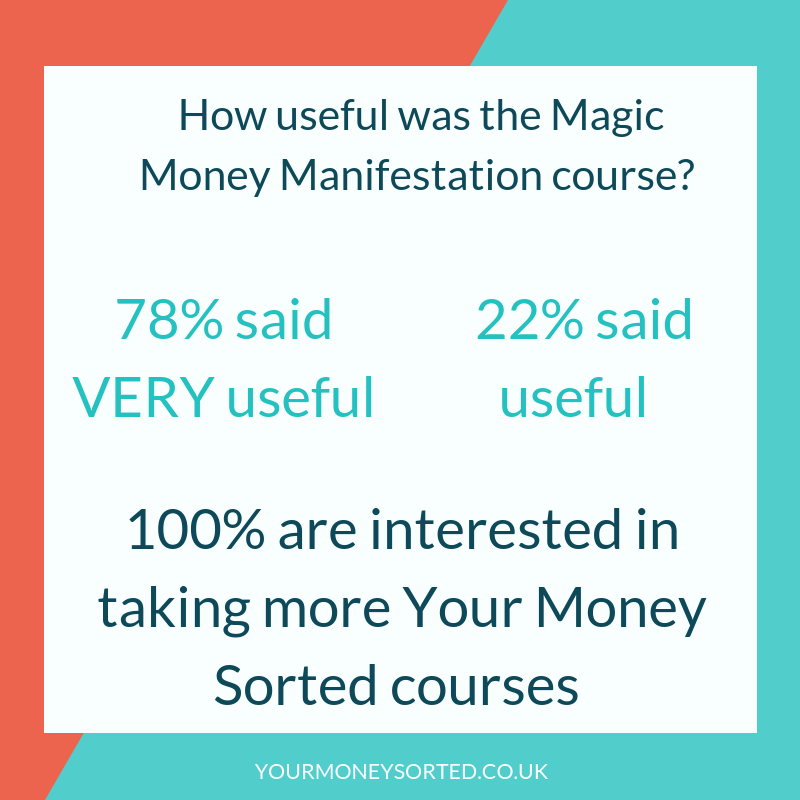 If you are still not sure then you may find these FAQs useful.
FAQs
I am not sure that this course is for me. Can you explain who it is suitable for?
This manifesting money course is for you if you would like to create a rich mindset and would like to learn how to bring more money into you life.
I'm interested, but I just don't think I will have time for it. What can you suggest?
The course is broken up into bite-sized chunks, making it easy to dip in and out of it.  I know how busy life is for us all today, so I have designed it to be easily fitted around hectic lifestyles.  It can be completed on a phones, a tablet or a computer (or a mix of all 3!) and is available online 24/7.
Why can't I learn all of this myself from books and internet?  Why do I need your course?
The internet is packed with information and it is likely that you could find most of the information on the course out there somewhere.  However, what I offer is a step-by-step system that will guide you through the process of how to bring more money into your life, in a fun and easy way.  You will go away with your own action plan, feeling motivated and excited about the prospect of your future.
When does the course start?
This is a self-study online course, and will be available immediately.  You will also have lifetime access to this course and the information in it.
I love the sound of it, but it just seems so hard to take the plunge. Have you got any advice?
Excited, motivated, energetic, enthusiastic!  If you want to feel like my previous clients, then just go for it.  You have got nothing to lose, because I offer a full money back guarantee.  If you are not 100% happy, once you have completed the course, I will refund you every penny. The hardest thing about it is making the decision to join – once you have done that, the rest is easy!
Why should I invest the money in this course?
With 85% of my previous clients agreeing that my courses offer excellent value for money, you can be assured that you are making an amazing investment in your future. Remember too, that I offer a full money back guarantee if you are not 100% happy.  If you complete the course and do not think it offers good value for money, I will refund you, with no questions asked.