I love to hear from my clients! Here is what some of them had to say.
It's been just excellent and it's changed my life. I didn't feel I had a life - I was so bogged down I was drowning. You have totally changed my life.
Fran, Dumfries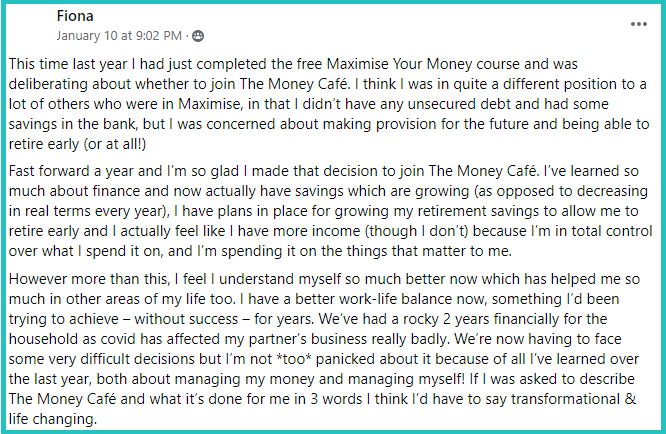 Eileen goes above and beyond to help during the course and happily extended her support when I never got quite finished on time. It was great to go through everything with a fine tooth comb and look at the habits that were shaping my finances.
JS, Annan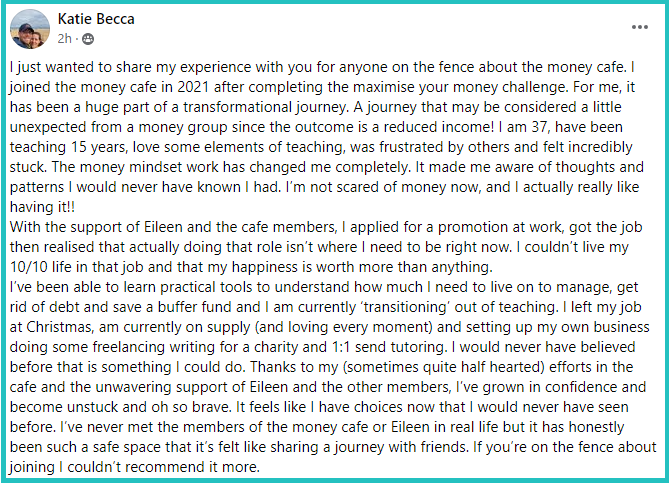 I don't even know where to begin, in 4 weeks my confidence in dealing with big financial decisions has soared. I am making plans for the future without any fear or anxiety. Eileen's coaching style is all about empowerment. I now know where I am going and how to get there. Thank you so much, you have given me skills for life.
Anna, Dumfries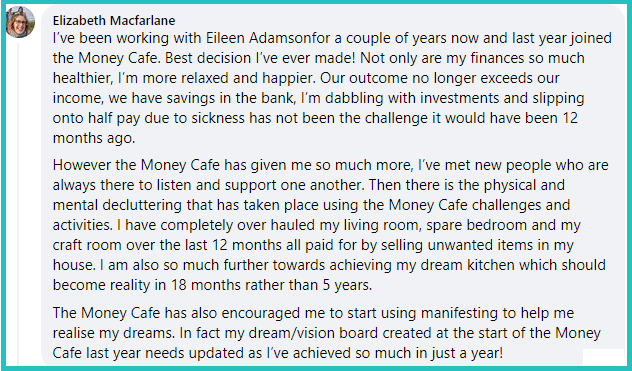 Eileen is absolutely fab. A great course with such great support. Since completing the course I have saved myself so much money and most importantly I'm aware of where I was wasting money. Always there for support and encouragement and a listening ear. Without a doubt I'd recommend the service to people, Thank you xx
Karrie, Dumfries