Claim your freebie!

Free Emergency Fund Challenge

Add £500 to an emergency fund

Be calm & more in control

Be able to make good financial decisions
Take a course!

Who is it for?

a busy woman struggling with money, with no time to fix it?

How will it help?

quickly reduce anxiety & begin to feel more confident with money

implement simple systems, saving time & money with easy to follow money tips

start paying off debt, build emergency savings & security
If you have never had a bills account, then you need to read this post pronto!  It is just the easiest way of making money management simple for everyone.
I honestly believe that this way of managing money is the easiest way of ensuring that all your bills are paid, without worrying about whether there is enough money to pay for them. You never need to remember when the bills are due, and know that any money you have in your spending account is available for spending.
To make this work you will need to know your income and expenditure and then you will need at least 2 bank accounts
A bills account
A yearly/occasional expenses and spending account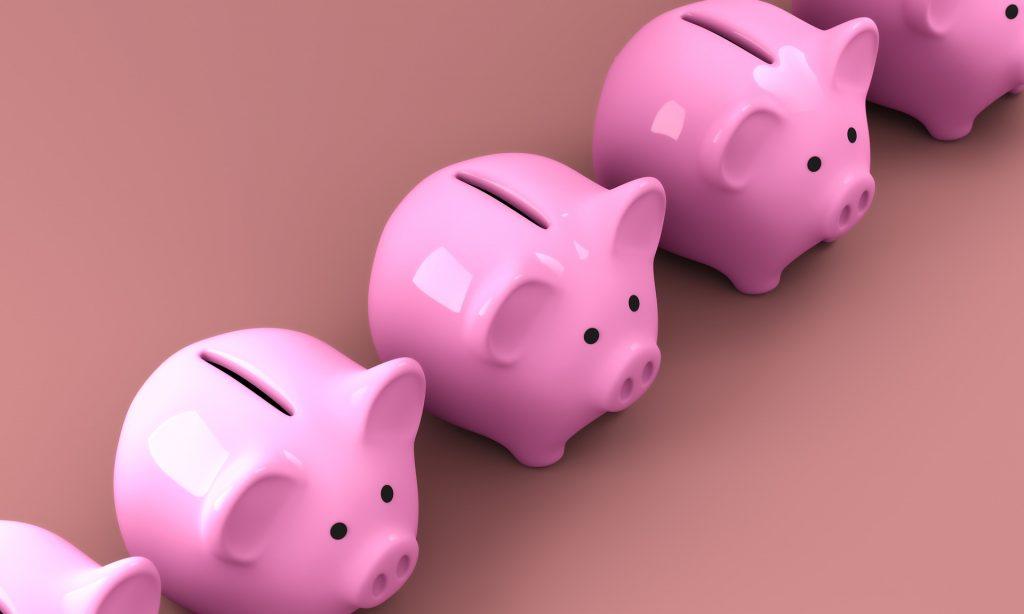 I will explain how this works, and some tips and tricks to help you to make the most of it.
Firstly, you should work out your income and expenditure.  Many people try time and time again to create a monthly budget, but find that they struggle to make it work.  Often this is because they have forgotten about many expenses that occur throughout the year.
To truly make this work, and to allow it to transform your finances forever, you have to account for your expenditure over the whole year.  I am going to show you how you can make that process super simple.
Think about your expenses in 3 categories:
Bills - direct debits, standing orders, any other regular monthly expenses, including debt repayments.  It's a good idea to include things, like children's activities, that are paid in a block.  By adding up the the cost of them over the year, and putting aside a monthly amount for them, you will always be prepared for them.  You should also think about regular savings/investments and add these to the monthly total for bills.
Yearly expenses - Christmas, birthdays, holidays and other yearly or occasional expenses that you want to include.  I include my insurances, because I like to pay them in a single payment, saving me around 20%, in comparison to paying them monthly. It also means adding up things like car servicing costs and road tax and building them into your yearly expenses.
Spending - day to day expenses and any normal weekly spending, such as groceries, household expenses, etc
It can be so easy to forget about certain expenses, which can totally throw the budget out, making it way more difficult than it needs to be.  I have put together a spreadsheet to help you to make this process simple, and ensure that you don't forget about anything.  This spreadsheet will save you loads of time and energy.  Once you key in the initial figures, it calculates everything for you and you can buy it today for only £7.19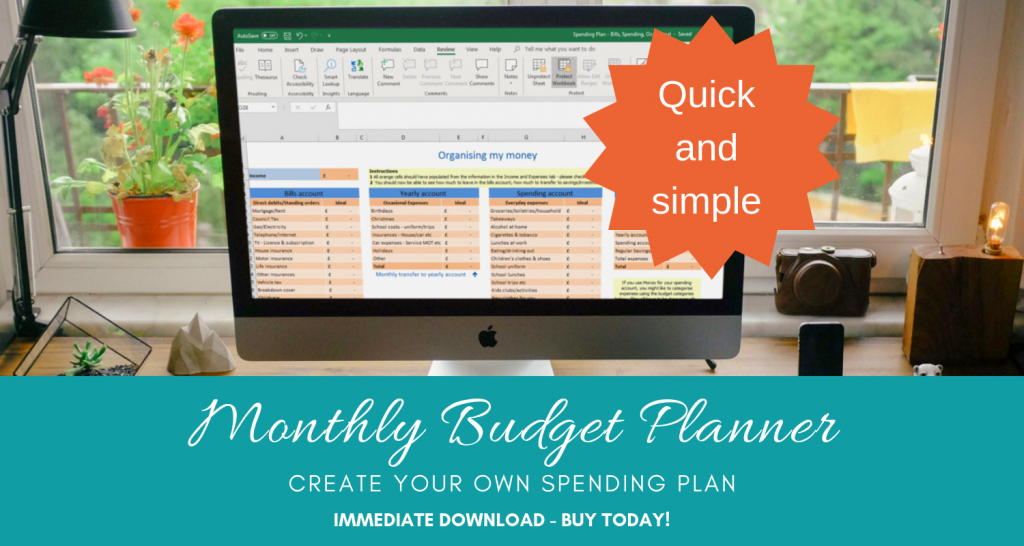 Part of the reason I love this system is because it's so simple, and it means that I don't need to think!  Once the figures have been worked out, it's a case of setting up an automated system, and letting it do all the work.  This saves loads of time and makes it super simple to manage money.
Firstly, I use a "normal" current account for my bills account, switching providers every so often, so that I benefit from the new customer offers and make myself up to £150 simply for switching banks. Since the Current Account Switch Service was introduced it makes the whole process pain free.  They guarantee that your new bank will be responsible for the switch and will:
Switch on the day you choose
Move all the payments in and out of your old account, into your new account
Transfer the balance to your new account
Refund you for any payments missed or fees charged
Redirect any payments made into your old bank to your new bank
I have now used it numerous times and it is so simple.
We pay all income into this bills account.  I then leave enough in here to cover all the bills, plus a little extra just in case one of them increases a little, and just to give me a little buffer.  I set up a standing order for the day after payday to go into the yearly/occasional expenses account.
Yearly/occasional expenses account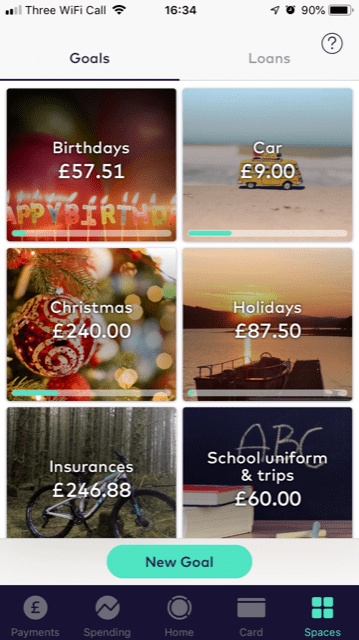 I also use this account for any foreign spending, because there are no ATM fees, great exchange rates, and card locking facilities within the app.  I already save my holiday spending money in this account, so it makes sense to then spend using this card too. 
A Starling account can be opened in less than 5 minutes, by downloading the app and popping in a few details.  They will then send the card through the post within a few days.
By the time I have allocated the money for my bills, savings and yearly expenses, all that is left is money available for spending each month.  I set up a standing order to transfer a monthly amount over into my spending account just after payday. If you want to make this even simpler to manage, then you could transfer across a weekly amount for spending instead.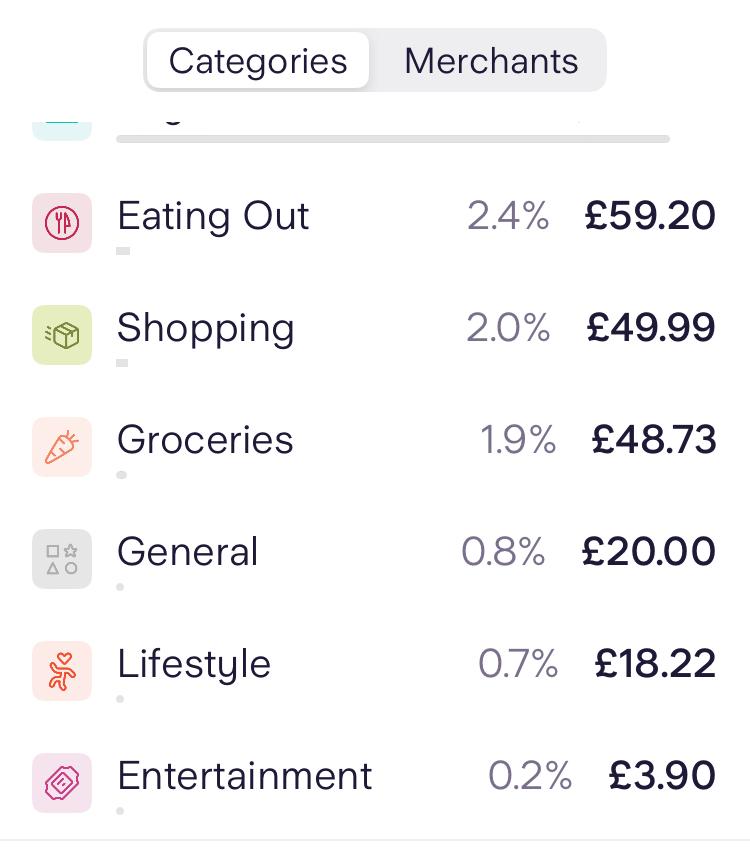 I can create my monthly spending plan, with categories such as groceries, transport, personal care, entertainment and eating out.  Each time I spend Starling automatically categorises my transactions, though it can be easily adjusted if I want to change categories. I can then easily see how much I am spending in each area and compare my budgeted amount with my actual spending.
It even allows you to put your budgeted money into separate spaces (or envelopes) so that you can easily see how much you have left in each space.  This can be truly transformational, especially if you are someone who has struggled to get to grips with your spending.
Starling sends notifications about my spending on my phone, immediately after I have paid for an item, and the app gives warnings if it thinks I am going to go over budget in any area. 
The beauty of this system is that I know all my monthly bills are covered, my yearly expenses are sorted and I know exactly how much money I have available to spend each month.  I have been using this system for years, but I love it even more since I started using Starling because it makes it even easier for me to keep track of my money.
It won't take too long, will help you to identify where you might be wasting money, and give you more money to spend on the things that are important to you.
If you have any questions please just message me or pop them in the comments below.