Claim your freebie!

Free Emergency Fund Challenge

Add £500 to an emergency fund

Be calm & more in control

Be able to make good financial decisions
Take a course!

Who is it for?

feeling like the joy has been sucked out of Christmas and replaced with stress

How will it help?

keep your Christmas costs down and easily resist the pressure to spend more
I used to love the run up to Christmas, the feeling of excitement and anticipation was fantastic, but over the past 15 years I have just found that Christmas stress just seems to get worse and worse every year.
I used to love making wee lists of ideas for each person, then spending hours going from shop to shop, sourcing presents that I thought people would really appreciate and enjoy.   Wrapping presents, making sure that they were each wrapped individually, with matching tags, bows, ribbons was such a pleasure.  I loved that the wrapping itself was a work of art and I really enjoyed spending the time and taking great care to wrap every present beautifully.
Obviously that was pre-children!
Fast forward to the post-children years and the run up to the Christmas period has often been a complete nightmare.  Generally it has been a time of high tension, high stress and high alcohol consumption just to get me through it!
I am sad to say that Christmas has just felt like yet another thing on the to-do-list, that is often already way too long.  Gone were the days of browsing magazines for gift ideas or shopping for hours on end until I got the perfect present and in came speedy shopping, buying presents so that I could get the job done, rather than buying presents that were amazing.
The Christmas Spirit
I really didn't like that it had become that way – surely it wasn't in the spirit of Christmas? 
I used to love the whole build up to Christmas and the magic of that season, but this was a completely different feeling.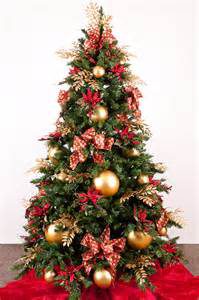 However, I was too stressed, too busy and had too many other things to worry about, so I just wanted it done! 
Finding the time to buy presents around my already hectic lifestyle was just a nightmare and I really didn't enjoy doing it.  The whole thing just made me sad though.  I hated it because I never felt that the presents I was buying were as good as they could be.
Feeling more stressed than ever just made me sad.  I often felt like I was wasting money, by just buying presents for the sake of buying presents, which really annoyed me.
The Present Time
I would still always look forward to wrapping the presents though – I love wrapping presents!
This enthusiasm waned slightly as I struggled down the stairs with all the presents and searched for half an hour to find where I had hidden the wrapping paper that I had bought the previous January. 
By the time I had then hunted through the children's pigstys bedrooms to find my sellotape and picked the bits of sticky stuff off my "good" scissors that the kids had "borrowed" I had remembered that I USED to love wrapping presents.  In the post-children era I fecking hated wrapping presents!
Bad mood reinstalled, beer glass filled up again and presents wrapped as quickly as humanly possible.  No bows, no fancy wrapping, no festive spirit!  Each person's presents got wrapped in one piece of paper and, if they were lucky, they got a tag – if not marker pen in the corner did the job!
I certainly didn't want to go through this pain again, so I just kept wrapping (in between shouting at my hubby for being no help whatsoever – useless at shopping, useless at wrapping, useless at helping – just bloody useless in general!) until the job was done. 
It was always a relief to have the job done and out the way, but there was not an ounce of pleasure in doing it and that also made me sad. 
Why had it come to this?
The Perfect Christmas
As for the big day itself, I felt under increasing pressure to create that perfect Christmas Day.  With pictures of beautifully decorated trees, lavish and laden tables and perfect family pictures being shared endlessly on social media it is hard not to get caught up in the festive frenzy. 
But just how easy is that when you are knackered anyway, and the run up to the big day has zapped every last shred of energy that you had? But I still tried and ended up stressing myself out even more.
A few years ago I decided that things had to change in this house – I was fed up feeling that Christmas was just another chore to tick off my list.
I wanted that feeling of excitement back. I wanted to be feeling organised and enthusiastic about Christmas again.
There was also the need to reduce the amount of money I was spending, rather than forking out way more than I felt I wanted to, simply to try to create that perfect Christmas.
What is MY perfect Christmas?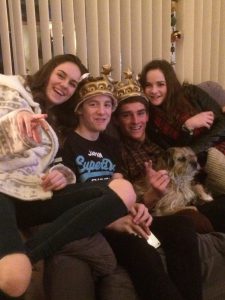 That's why I decided to get back to basics and think about what was most important to ME about Christmas. 
Without a doubt, for me, it is about the people I care about.  It's about choosing presents that they will love, it's about spending fun time with them and it's also about having some time off! 
Once I realised that, I set about making sure that my total focus on Christmas was about the things that were important to me, rather than feeling that I was trying to create the perfect Christmas that is portrayed on TV, magazines and on social media.
In actual fact, I couldn't care less whether my tree is "this season" or "last season" or any bloody season!  I like the fact that my tree is covered with bit and pieces that the kids have made over the years - it makes me happy.  However, somehow, the perfect pics posted on Social Media had made me forget that, but not any more.
Merry Christmas
I can honestly say that last few years have been the most stress-free, happy and fun Christmases that I have had in years.  The magic of Christmas has come back, because I focus on the things that really matter to me and my family and not on trying to create something perfect. I spend less money, am more organised than ever been before and I honestly really enjoy Christmas again.
That's why I have put everything that I have learned into a brilliant course for you! It gets 5 star reviews from my previous clients, and the feedback is superb.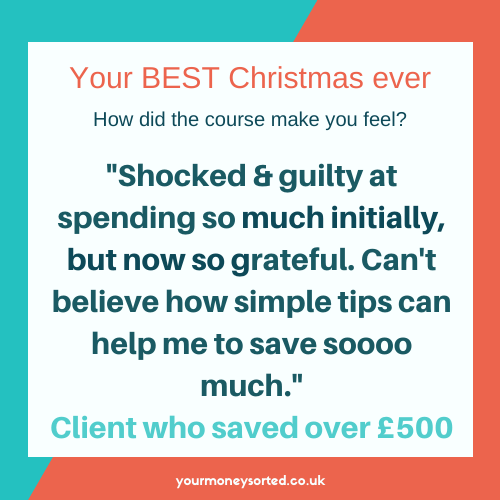 Unfortunately many people are unable to avoid the pressure and massive overspending is a huge problem.  It's estimated that 52% of Britons were still paying for last year's Christmas this month. This causes misery for many families, so I am offering lots of freebies to help people to manage their finances more effectively. I also offer ongoing support in my fabulous Your Money Sorted Facebook group, so feel free to join that too.
If you have enjoyed this post please feel free to share it with your friends.
Eileen x
Hi, I'm Eileen Adamson, Your Money Sorted coach, helping female teachers to become happier, healthier and wealthier. By showing you how to make small, sustainable changes, I can help you create the time, freedom and financial security you deserve.
For more information on how I can help you, please see my coaching courses, my Etsy shop or my Amazon shop.