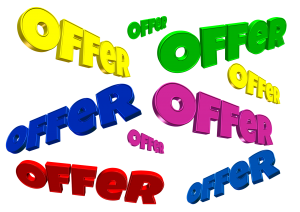 I was speaking to a client last week who came away from the supermarket asking herself "Is it really a good deal?" She had decided to do her shopping in Morrisons after having shopped in Aldi for the past few months. Morrisons gets a good reputation for being a quality and good value supermarket, so she should not have noticed too much of a price difference.
However........
...she noticed that her shopping bill was significantly higher than it had been for the previous few weeks.  In the past, she would just have accepted that and never given it a second thought. However with her new attitude to money, she wanted to know why this had happened. Looking at her list for the week, she realised that she had deviated from the list and had bought quite a few extras.  Most of them were items that were on her list, but she had bought multiple numbers of them.  There were also one or two items that were not on her list, but she had been tempted into buying them. Is this a problem?  It is if you are on a strict budget and can't afford the extras. However, if you are going to use them it might be OK.
BUT is it really a good deal?
What if they are actually costing you more than they need to?
Clever Marketing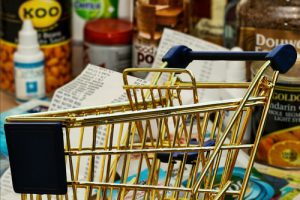 Supermarkets are VERY clever - they offer promotions with BOGOF and discounted prices, but it is often very difficult to work out if you are actually getting a bargain or not.  Often, taking the time to look around at different brands and even at different sizes of the same brand, you can get a better deal. However, when the adverts are screaming out that you are getting a bargain, we are often tempted into believing them! Thankfully though the watchdogs are onto the supermarkets and have plans to announce a crackdown on this type of misleading behaviour.  Some of the big supermarkets have already reacted to this news. Sainsburys and Tesco stating that they will focus more on providing continually good deals like their good value rivals, such as Aldi and Lidl. A result for the consumer!  However, in this case the result is that my client is heading back to Aldi next week!
Until the supermarkets actually make these changes, make sure that you are not tempted into buying their "special" deals - compare prices to check if it really is a good deal.
Eileen x I am Eileen Adamson, a Your Money, Sorted coach, working online with UK based women, helping them to develop a better relationship with money. By gaining an understanding of how their personality affects the decisions they make, I can help them to implement changes which will allow them to feel calm, positive and confident that they are in control and making good financial decisions. I can then support them to put into place simple strategies that will allow them to manage their finances effectively on a daily basis and create a stable, secure and exciting future for themselves.