Claim your freebie!

Teachers' Retirement Planning

Can you retire when you want to?

Find out your pension's worth

Get state pension statement

Calculate ideal retirement income

Estimate retirement income
Take a course!

Who is it for?

a UK based teacher who wants to retire early

How will it help?

know your ideal and predicted income in retirement

be empowered to take more control of your own retirement

be able to look forward to an exciting, well-deserved, early retirement
This post looks at how Pete from
Household Money Saving
uses surveys to earn money, both to supplement his income now and in the future.  Be inspired by how he plans to make this work for him and his family throughout his life.
Tell us a bit about you and your family
I am married and have three children aged 8,7 and 4. I'm employed by the Home Office and work across the South-East and France. I work all kinds of shifts, so it can be quite tiring. I like a lot of the people I work with, but the job has changed a lot over the last 15 years, so don't really enjoy it anymore.

Tell us about your surveys to earn money
I started making extra money around two years ago by joining some survey sites. Surveys are something you can do when you're relaxing, which is really handy. I can sit down in the evening, watch a bit of TV and earn a little extra cash. Some surveys can be a little monotonous, but others can be quite challenging and interesting. Plus, sometimes you're sent free stuff! If I get a little fed up with surveys, I'll take a few days break and come back to them when I'm rested. Depending on the survey site, you can usually earn the equivalent of anything between £7-£15 per hour.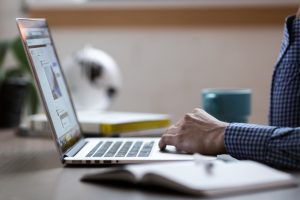 Are there any other ways that you use to make money?
More recently I've signed up to some mystery shopping sites and these generally pay better than survey sites. Although mystery shops are a little more involved, the rewards reflect this. It's slightly more exciting too, as you're technically spying on people and businesses. The most I've managed to earn was £86 from GFK and there are opportunities to earn as much as £150.
Extra money is always handy, but do you use it for anything specific?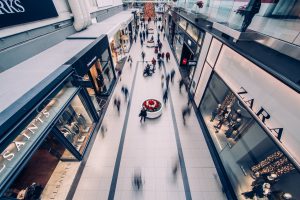 The extra money I earn covers Christmas and birthday presents, plus leaves a little extra each month. This has given me the opportunity to save when I couldn't beforehand. A couple of years ago I opened a stocks and shares ISA which I put £50 per month in. This year I will be putting my mystery shopping money into a Lifetime ISA and making use of that 25% bonus from the Government.  This will help me to put a little more towards my retirement plans.
What about retirement?  Have you thought about planning for it yet?
One of the bonuses from my job is that I have a decent pension in place. I have plans that by the time I reach 60, I will have a decent amount of money saved and I will be able to take part of my pension early. However, if all my children go to university, that might not be possible!
I'm still not sure how I want to spend retirement. Ideally, I would like to own a villa in Florida and spend every winter there. My feeling is that I won't be able to afford that though, so I may just spend my later years doing as little as possible close to a beach. I'm a little disappointed that I didn't start to save when I was younger, but retirement seems so far off when you're in your 20's.
To find out more about Pete and his plans, please see his website or his Facebook page.  Would you like to have exciting plans to help you to retire early?  I am planning to be retired from teaching at 55, and I am working hard to ensure that I can do this.
Be inspired
For further inspiration why not pop over to my friendly Your Money Sorted Facebook group – it's for women only and it will help you to have MORE money in your pocket to spend on the thing you LOVE. I am Eileen, Your Money Sorted coach, working with UK based women helping them to become financially empowered.  Being calm, confident and in control of their finances, allows them to concentrate on the things that are important to them. Previous clients feel that they can spend more quality time with family, friends and having fun. That has to be a great thing doesn't it?