Claim your freebie!

Change Your Money Story

Like to feel great about money?

Be excited for the future

Feel empowered; in control

See what's holding you back & create new habits
Take a course!

Who is it for?

a woman who is fed up feeling rubbish about money

How will it help?

understand your money blocks and why they make life difficult

break old habits and build new ones to help you to feel in control

change the way you speak about money and begin to feel great about it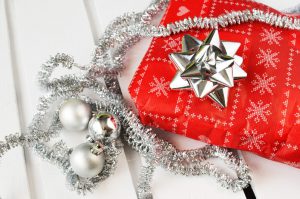 Christmas spending can really brings finances to the forefront of many people's minds, and can cause heartache for many, but have you ever considered how your attitude affects your spending?
Ads showing the "perfect" Christmas, start in October, then Black Friday sales lasting a fortnight and kids pestering parents to buy them the latest gadgets. Is that why National Debtline research shows that 23% of Britons feel under pressure to spend more than they want to?
My kids were always delighted with their Christmas gifts, until they went back to school and saw what their peer group had got.  They then felt a bit hard done to!   I always felt sorry for them, but not so sorry that I would compromise my principles. 
Giving kids everything that they want is not the answer.  At some point they will expect that lifestyle and may not be able to fund it themselves, but that is another post!
You might think now, in a social media frenzy, my kids' pleasure would be spoiled by seeing piles of presents posted on social media by their peer group on Christmas morning. 
Not so.
Now, as teenagers, they are happy with their lot, and are not impressed with photos of piles and piles of presents.  That might sound a bit clichéd, but I genuinely believe they mean it.
However, most of us know what the pressure to spend feels like.  We all want our kids and families to be happy, and can easily get pressurised into spending more.  It's our attitude and how we react to this pressure that makes the difference. 
Here are some ideas to help you avoid the pressure to overspend.

Think about your attitude
Do you think you are good with money?  Or bad? Or awful? How you feel about your ability to handle money, actually affects your ability to handle it? 
If you think you are rubbish with money, then you will often make bad decisions.  These bad decisions can cost you more than you wanted to spend and even lead you into debt, proving "see, I told you I was useless with money!"  This becomes a vicious circle of bad decisions, which you think is proof that you are bad with money.
To help you change this cycle, think of someone who is good with money and think "what would ...............do?" when you are making a decision.  Simple, but it works.
Question yourself
Should I buy my kids everything they have asked for?  Is this the answer?  What does this teach them?  Should I give in to the pressure and spend more than I really want to?   What impact will this have on my finances?
How much can I afford?
Think about how much you actually WANT to put towards your Christmas spending. How much can I afford?  How much feels right for our family? If you can find an answer to these questions, then drawing up a spending plan that is affordable, will help you to have a more enjoyable and less stressful Christmas.
Making a list
Get into the habit of taking a list when you go shopping. It is easy to get tempted by bright lights and offers, especially at Christmas.  If you change your attitude and make it habit to only buy things from your list, then it can help you to spend less. 
There are some fantastic apps which can help you to keep your list in an easy to access place.  
I hope that these tips have helped you to think about how your attitude can impact on your Christmas spending, and throughout the year.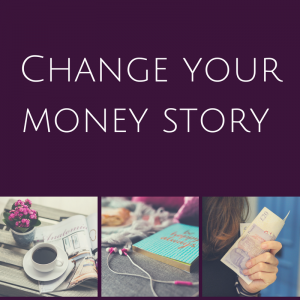 If you feel that you have overspent this year and would like to Change Your Money Story, then check out my fantastic FREE download.
Eileen x
Hi, I'm Eileen Adamson, Your Money Sorted coach, helping female teachers to become happier, healthier and wealthier. By showing you how to make small, sustainable changes, I can help you create the time, freedom and financial security you deserve.
For more information on how I can help you, please see my coaching courses, my Etsy shop or my Amazon shop.