Claim your freebie!

Free Emergency Fund Challenge

Add £500 to an emergency fund

Be calm & more in control

Be able to make good financial decisions
Take a course!

Who is it for?

a busy woman struggling with money, with no time to fix it?

How will it help?

quickly reduce anxiety & begin to feel more confident with money

implement simple systems, saving time & money with easy to follow money tips

start paying off debt, build emergency savings & security
AD:  Guest post from Fat Llama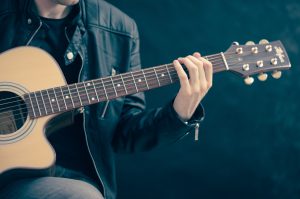 Have you ever thought about earning money from your spare stuff?  We are all becoming familiar with the term 'sharing economy', primarily because of its poster child: Airbnb. However, for those of us who don't have a spare room on hand, there's still a chance to earn through sharing platforms.
Earn money from your spare stuff
Taking the Airbnb mentality on board, a new peer-to-peer lending platform, Fat Lama, was launched in 2016. Their aim was to apply the logic of utilising commodities we aren't using (in Airbnb's case: rooms) to something we all have – spare stuff. From that coffee machine that someone gave you for your birthday (even though you've always sworn by instant), to the guitar you bought in your student days, most of us will have the domestic equivalent of a one-hit-wonder lying around and gathering dust.
Fat Lama, now available across the UK and USA, is the site that now enables you to turn this eclectic paraphernalia into profit by renting it out in your local area.
Here's how it works:
As a registered lender you are free to upload as many items as you want at your own chosen daily rate.
Everyday objects such as an electric drill are making between £6-12 per day whilst professional kit like Arri Alura 15.5-45mm and 30-80mm T2.9 Camera Lenses can make £96 per day. This means that if an item is in high demand people can often cover the cost of their original purchase in the first couple of months of rentals.
All the lender needs to do it agree to the requested dates and hey presto your drill is now covering the cost of your new rug.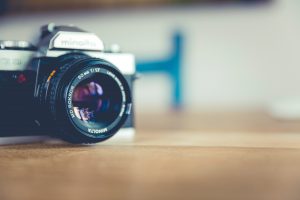 The best thing about the platform is that it allows your register as many or as few items as you would like. So whilst some London-based lenders are making up to £3,700 per month (the equivalent yearly salary of £40,000+). There's also room for one off lenders to make a bit of extra cash.
Kirstie, a fine-art graduate, spoke to us about her experience. She said, "Since I have graduated I haven't needed my projector anymore. I registered on Fat Lama as my first item just on the off chance that something would happen really. Anyway, my first rental came in a few days and as the guy wanted it for a week I made £90 – it covered my bills for the month!" Though gaily abandoning your day job in favour of rentals isn't perhaps on the cards, stories like Kirstie's show that a little extra cash can still make a big difference to your monthly spending.
But how can I trust strangers to look after my stuff?
Having lent items like my inflatable mattress and my iPod to errant flatmates and had them returned in a not-quite-functioning state, I'm aware of the hassle and irritation of been given back broken things. 
If friends can break things, how do I trust strangers with my belongings? Well happily that is something that has also come to Fat Lama's attention. They provide insurance for all items up to the worth of £25,000.
Try something new.
Evidently, Fat Lama offers a practical option for people with spare stuff to make a bit of ready money.
But the advantage of this scheme is that it is a completely two-way process. Not only can people make money, but they are actually saving other people money in the process.
No longer do beginner skiers need to buy all their kit for a one off holiday; no more must you splash the cash on a wedding dress you will only wear once (hopefully).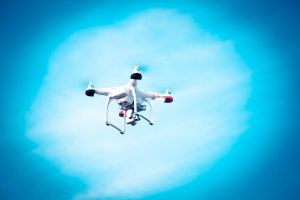 Recent studies have shown that the millennial generation are now more interested in spending money on experiences over consumer goods.
One benefit of rental platforms is that it means we can all 'try before we buy'. This is great for tech enthusiasts who want to see if the latest drone really is worth the premium price. But it is also handy for those of us who fancy our hand at aerial photography, but could never afford to buy.
So, despite the financial pinch, it seems that we might see the birth of a new attitude towards ownership and spending that could brighten up everyone's lives. If you can't afford a weekend city break, perhaps you could afford to rent a VW Campervan?
If we learn to look at our possessions in a different way – as potential lending commodities rather than personal goods – then maybe we will all have a few more opportunities this year.
I hope that this post has given you some inspiration about how you can reduce costs and increase income, simply by utilising spare stuff more effectively.
If you have enjoyed this post, then please come and join my Your Money Sorted Facebook group, where I inspire women to make the most of their money, and help them to become happier, healthier and wealthier.
Eileen x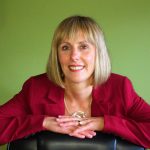 Guest post from Fat Llama