Claim your freebie!

Financial Security for Teachers

Release fears of the future

Financially resilient & secure

Provide great experiences for you and your family

Enjoy life to the full now
Take a course!

Who is it for?

a female teacher, wanting to feel calm & in control of your money

How will it help?

feel good about money, enjoy life more and feel like YOU again

reduce stress levels & create time for you & your family

pay off debt, make smart savings & build wealth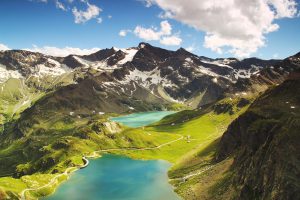 And is it possible for you and me, or is it only for "rich" people? I believe it is totally possible for me to achieve this and, better still, I believe it is possible for you as well.
Why is being financially free desirable?
Because it gives you power, freedom and choice.  You can be in control of your life, your money and your happiness.  You will have enough money to live on, and the freedom to choose whether to work or not.  You will be able to take holidays when you want, to travel when you want and have enough money to do what you choose
How is it possible to be financially free?
With rising costs and little sign of pay rises, it may seem that having financial independence is a pipe dream, but I firmly believe that anything is possible if..........you put your mind to it. 
Even if full financial freedom feels out of reach, it doesn't mean that this process is not for you.
Imagine being debt-free.  Or being able to drop a couple of days at work.  Or knowing that you can retire a couple of years early.  There are certain milestones along the way to being financially free and you can start that journey today.
The question is do you want it enough to make the changes?
If you want to start on a journey to being financially free, then check out these steps below.
1 What do you want?
What would you like?  To be able to give up work?  To retire early?  To travel the world?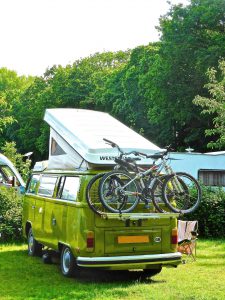 Thinking about what you really want out of life and getting totally buzzed up about it is the first thing to do. 
I am planning my year-long European camper van trip already - I have been to look at vans, we know where we want to go and we talk about our trip frequently, as though it is already happening.  I can literally feel the excitement when I think of driving away that very first day :-)
Perry thinks creating excitement is vital.  "Design a dream. Just having a figure (£1 million) doesn't work. You need a lifestyle. You need to love it and be afraid to lose it. Mine is to make £300,000 in 10 years. I've budgeted £89 -100k to buy a 50' Beneteau yacht and have it moored in Gibraltar marina. The other £200k is to sail around the Mediterranean."
Lesley who blogs at Thrifty Lesley agrees with Perry that you have to get specific  "First find your goal, then work out, in detail, how you are going to achieve it. 'Saving as much as possible' won't happen. 'Saving £x a month' is more likely to happen." 
That's why I have a standing order into a camper van fund.  It gets paid out just after payday and I don't miss it. How much will you need to achieve your dream?  When do you want it to happen?  What exactly is it that you want?  
2 Take control
It's all very well having a dream, but you must take ownership of that dream.  It's your dream, so it is up to you to make it happen.
Kerry from Money Saving Journeys says "We are taking control of our future. We both went part-time to manage childcare. Now the boys are older, my husband has taken on a second job, I have increased my hours slightly and I am side hustling in my spare time. No-one is going to do it for us, so we are working hard to make our future what we want it to be."
The steps below will help you to work out what YOU can do to make your dream come true.
3 Make a plan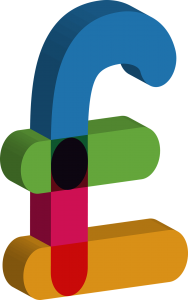 Once clear about what you would really like, start looking at actions to make it happen.  Start by analysing your current situation.  Being aware of income and expenses is essential for you to succeed in becoming financially free.
Maria from The Money Principle "believes there is one thing to change to become financially secure - change your monthly cash flow from negative to positive. ... make more money than your life costs." 
Simple, but hugely effective advice.  To achieve financial freedom, you must spend less than you earn and put what is left to work! 
Cat who lives a Penny Wise, Rich Life says "Checking in regularly has been a winner for us. What's coming in, what have we got going out and what is coming up. This helped us to save up our house deposit and is helping to build our savings pot. When saving our deposit we had the final goal in mind which felt huge and overwhelming, so we broke it down into £500 chunks. We then looked at each chunk and came up with the plan to get that chunk or a few at a time."  
4 Reduce your expenses
This is often the easiest place to start because savings can be made in lots of different areas quickly. 
Add up expenses over a 3 month period and create an average monthly amount. Where you are spending more than you think you should be? 
Common ways to cut back are on grocery shopping, energy bills and subscriptions (think magazine, gym,TV and music)
Lee from Homely Economics thinks carefully about purchases, helping her to live more frugally. "One thing we do is to put purchases off to a set future point to make sure that: a. we really want them b. we can really afford them c. we really appreciate them!" This is a brilliant way of reducing expenses as often you will find that you can do without the purchase, especially if it means having more to put towards your goal. When you do spend always look for the best deal like
Elle " I use money-saving apps, cashback websites and always shop when there is a sale and a discount code!"  Every penny saved is one step closer to your dream life. Reducing your expenses, in order to achieve your financial dreams does not, and should not, make you miserable. You might decide to go without certain things so that you can achieve your dream earlier, but these will not feel like sacrifices, because your goal is more important. 
Nicola is working towards financial independence by "saving enough money and creating a dividend income stream. We do this by living a fairly frugal life and finding the joy in the little things"
Start NOW with this free coaching booklet, and mini spending plan.
5 Increase your income
Reducing your expenses can really help in becoming financially free, but if you also increase your income, you will reach it much more quickly.  Thrifty Lesley and her husband, who achieved their goal, of not having to work, 12 years ago advises "Work relentlessly towards it. Get a side hustle or two if you can. I did caretaking at the local community hall for instance."
Emma Drew says "In order to become financially secure we have increased our income from side hustles. What started with a few online surveys and mystery shopping is now both mine and my husband's full-time income. There are so many ways to make extra money out there, and we love finding them! We live by the motto 'make money, save money and live the life you want'.
You can even make money without a job, and there are some fabulous ideas for doing this on this website.
6 A bonus of spending less
Faith from Much More With Less says they "Spend less than we earn, avoid debt and pay the difference into savings, investments and pensions."  Reducing living costs now and "living a frugal life frees up money for the future, and also means we'll need less income to cover retirement."
Living on less money now means you can invest more for the future, and because you are used to living on less, you can retire sooner.  If early retirement is your aim, this is a win-win situation!
7 Track, track, track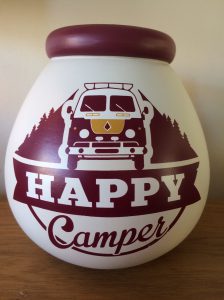 I don't think there is anything more motivating than seeing progress towards a dream or goal.  I love lifting my camper van jar and giving it a wee shake every so often - the weight of the £2 coins is a wee reminder that I AM making progress towards my target. Checking in regularly to track your progress is very motivating, and will encourage you to continue striving to achieve your goal. 
The Money Whisperer, Emma says "I track our net worth monthly - it gives us a huge boost to see where our assets are increasing and allows me to see where I might need to rebalance."
So what is your goal?
What would you really like out of life?
And are you brave enough to make it happen?
"Change will not come if we wait for some other person or some other time. We are the ones we've been waiting for. We are the change that we seek." Barack Obama
Be happier, healthier and wealthier.  Come and join my women-only Facebook group and be inspired to make that change.
Eileen x
I am taking part in the Monday Money linky with Lynn from Mrs Mummy Penny, Faith from Much More With Less and Emma from EmmaDrew.Info