Claim your freebie!

Free Emergency Fund Challenge

Add £500 to an emergency fund

Be calm & more in control

Be able to make good financial decisions
Take a course!

Who is it for?

a busy woman struggling with money, with no time to fix it?

How will it help?

quickly reduce anxiety & begin to feel more confident with money

implement simple systems, saving time & money with easy to follow money tips

start paying off debt, build emergency savings & security
I can't quite believe that we are talking about Easter already, because it seems like Christmas was just a couple of weeks ago!  However, Easter is just around the corner and we have got a brilliant giveaway to share with you, which I will tell you about shortly.
I love this time of year, especially now that the clocks have gone forward and the nights are getting lighter.  It feels so full of promise and opportunity!  Some people also love to use it for spring cleaning.  I am not that keen on spring cleaning my house, but I do love to give my finances an overhaul every so often.  This time of year works well for me, as it's the end of the tax year, and the end of my business financial year too. 
There are 3 steps that I find useful when spring cleaning my money:
1 - Sort out the paperwork - throw out anything unnecessary and file everything that you need
2 - Check through the last 3 month's bank statements - check for any errors, compare any regular expenses and try to cut the cost of them, cancel any unused subscriptions & add up how much you have spent on each area of spending.
3 - Create a spending plan for the next month, to ensure that your money is getting spent on the things that matter to you.
Before you go to get started on that, let me tell you about our fabulous Easter Giveaway........  
Some of the UK Money Bloggers have come together to offer you the chance to win one of three M&S Easter hampers. Three lucky winners will win an Easter hamper delivered before Easter. Keep reading to find out how you can enter.
Who are the bloggers behind the giveaway?
The UK Money Bloggers are a group of bloggers, podcasters, and influencers, in the UK, who are passionate about helping you to improve your finances. Whether you want to make more money, spend less, understand investing or pay off debts, we all contribute something unique to the community.
Here's who we are: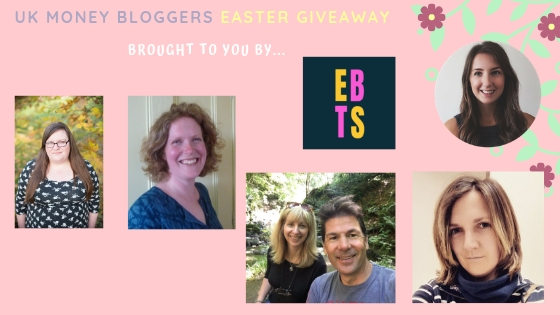 EmmaDrew.Info | Much More With Less | Earning By The Sea | The Wallet Moth | Shoestring Cottage | Budgeting is a Challenge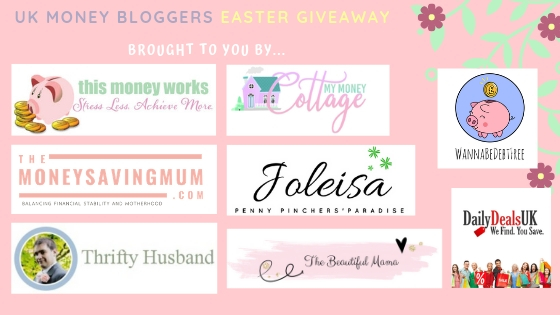 This Money Works | My Money Cottage | Wannabe Debt Free | The Money Saving Mum | Joleisa | Thrifty Husband | Daily Deals UK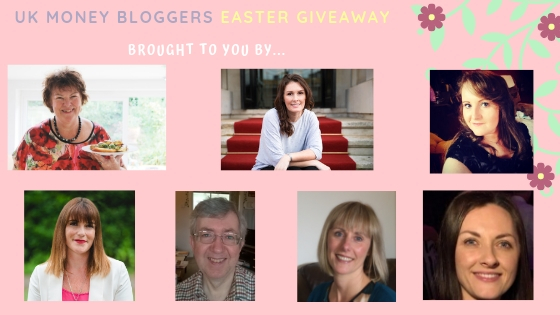 Thrifty Lesley | The Money Whisperer | Inspiring Life Design | Mrs MummyPenny | Pounds and Sense | Your Money Sorted | Mel's Money Savings And Bargains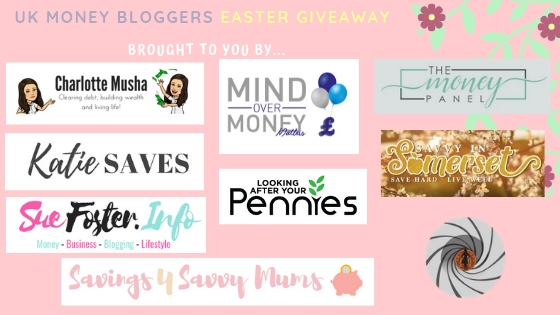 Charlotte Musha | Mind Over Money Matters | The Money Panel | Katie Saves | Looking After Your Pennies | Savvy in Somerset | SueFoster.Info | Savings 4 Savvy Mums | Miss Manypennies
The prizes
You can win one of three Easter Family Hampers from M&S.
The rules
The giveaway is open until midnight on 14th April 2019, when the winners will be chosen. The giveaway is open to UK residents only. Winners will be contacted by email from hello@emmadrew.info Should the Easter hampers be out of stock then a suitable replacement will be found.
How to enter
You can enter by completing as many of the Rafflecopter widget entry options below as you would like. You can also enter daily by tweeting from the Rafflecopter widget. Comment with your best money saving tip to unlock more entry options. Good luck! a Rafflecopter giveaway
Eileen x