Claim your freebie!

Free Emergency Fund Challenge

Add £500 to an emergency fund

be calm & more in control

be able to make good financial decisions
Take a course!

Who is it for?

a busy woman struggling with money, with no time to fix it?

How will it help?

quickly reduce anxiety & begin to feel more confident with money

implement simple systems, saving time & money with easy to follow money tips

start paying off debt, build emergency savings & security
These are my favourite easy ways to make more money, and they are so simple, that everyone can do them.
There are very few people I know who would not be glad of the chance to have some more money in their pocket each month. Whether is to help pay the bills, to start paying off debt, or to have a little more to spend on the fun things in life, more money would always be good. 
That's why I have put together this post with some easy ways to make more money.
Make money from your stuff!
Most of us have items in the house that we use infrequently, and now you can actually make money from these quite easily.  Fat Lama's tagline is "Borrow the stuff you need.  Lend the stuff you don't."
Rather than buying items that you will only use a couple of times a year, why not consider borrowing them from others, thus saving you money.  If you already have items that you don't use often, then get them listed for rent on Fat Lama and start making money from them.
Make money from your skills!
Everyone has skills that they can use to make money, and there are some fantastic websites which will help you to match those skills with people who are looking for your expertise. 
On People Per Hour, you can browse the jobs that are available and can make a bid for the work, or you can post your skills under the "hourlies" where you can price your skills at an hourly rate.  Why not have a look and see if you have any skills that are in demand?
Fiverr is a similar site, with a massive range of skills on offer.  You can set up your own "shop" in there and start offering your skills on a freelance basis.  There are people offering skills from career advice to crafting, SEO to singers, virtual assistants to creating videos and creating presentations to press releases.  The list is endless, and it's well worth a look to see if you could earn an extra income through this site.

Survey it
There are various sites offering you the chance to make money from completing surveys. 
One that I like is Prolific Academy, which offers both fun surveys and exciting scientific research from all around the world.  There are also apps and games to test, giving you a varied choice of things to take part in.  It gives you a chance to earn some extra cash, whilst doing some interesting activities and helping people all around the world with their research.
Grocery Shopping
Both Shoppix and Shopimum offer easy ways to make more money when doing your grocery shopping, simply by taking photos of your receipts and uploading them to an app or website.
Shopimum is a great cashback app, which will give you money back if you purchase various items.  Sign up to the app, then check out the offers, snap a picture of the receipt, send it to them and you will receive the cash amount promised for that item. 
Don't buy items purely for the cashback, but it's a great way of earning some cashback from your grocery shopping on items that you would be purchasing anyway.  Using my referral code KFFACGMQ will get you a surprise extra bonus.
The Shoppix app is available on both Android and iPhone and you can take pictures of your receipts, complete short surveys, win prizes & collect tokens.  Completing these will earn you tokens, which can then be converted into shopping vouchers.  You can earn a bonus 200 tokens by signing up using my referral code C5JP8XAK, and I will also get the same bonus.  You will not earn your fortune with this app, but if you complete these regularly, and save up over the year, it will add up to a nice wee bonus.

Using your eyes!
BeMyEye promises easy ways to make more money straight from your phone.  They offer various "missions", which mainly involve going into shops, taking photos of displays and answering a few questions.  Most jobs take no longer than 10 minutes to complete and pay from £1.50 up to £10. 
I have not actually completed any missions, so I don't know how well it works, but there always seem to be plenty to choose from.  If you sign up, then I would love to hear your feedback.
In store jobs
I signed up to RedWigWam a few weeks ago to see how it worked, and was pleasantly surprised about these easy ways to make more money!  I got a couple of jobs from them fairly quickly, both of which were to go into local supermarkets and place promotional items on shelves, take some photos, then answer a few questions.  The total time spent would be around an hour and I got paid £15.20 after tax and NI. 
Depending on where you live, and how many other people are signed up in the local area, it could be worthwhile giving it a try.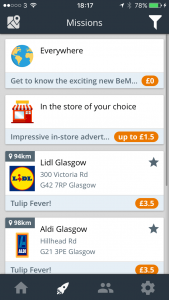 Make £500
I have a free challenge which is designed to help you to make and save £500.  Although it was originally designed to help you to save £500 in an Emergency Fund, it is packed full of easy ways to make more money for any purpose.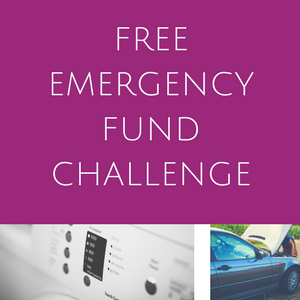 Don't forget about TopCashback and Quidco - get into the habit of using them for every purchase that you make and you can potentially make hundreds in cashback every year.
If you are serious about finding easy ways to make more money, then just get started on signing up to the above suggestions now, or bookmark the page, so that you can find it easily again.   Eileen x