*This post is an advert in collaboration with Trussle.
"Can I remortgage my house?", "Should I remortgage my house?", "How do I remortgage my house?"   If you are asking yourself these questions, then you are most certainly not alone.
Many people in the UK are really concerned about the rising cost of living. We've seen the cost of food, energy bills and other everyday purchases increasing hugely recently. Analysts are predicting that energy bills may rise further later in the year and consumers are being warned that their gas and electricity bills may reach as much as £3000 a year.  Consequently, many people are looking to save money in all sorts of ways. 
One thing that could potentially save you a considerable sum of money each month is to remortgage your house. Online mortgage broker, Trussle's research (1) suggests that the average homeowner could save around £3500 per year by remortgaging their house.
So why does Barlcays' research (2) show that 49% of people have never remortgaged their home?
The research suggests that a "lack of awareness about the terminology", combined with a lack of confidence in making decisions like these for themselves is having an impact
However, with a little research and a helping hand from a trusted mortgage broker, remortgaging doesn't have to be a difficult process.  The following information should help you to understand the benefits of remortgaging, as well as the steps you should take if you decide to remortgage your property.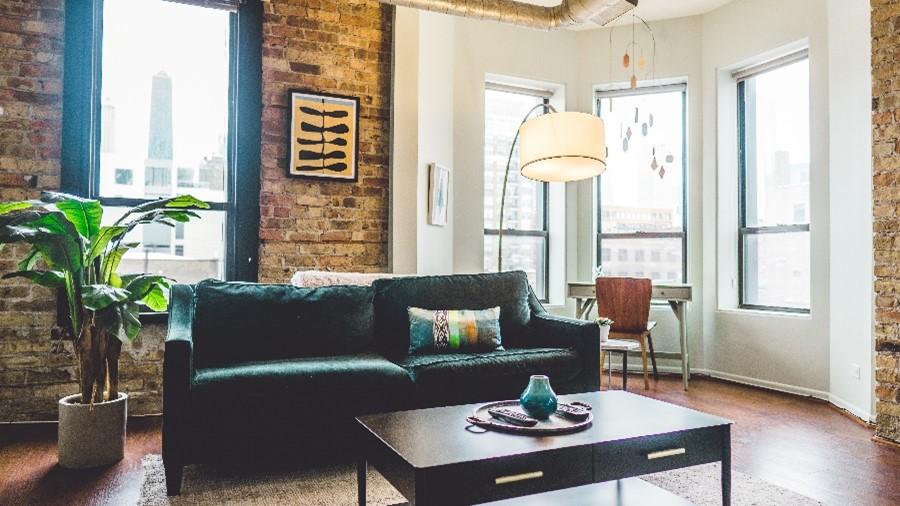 Why is remortgaging a good idea?
Generally, when you take out a mortgage you will sign up to a particular "deal", such as a 2-year fixed rate or a 5-year fixed rate.  Once the period of this deal is over, you will then switch onto the Standard Variable Rate (SVR) offered by your lender.  This SVR is generally a higher interest rate, than the initial deal, meaning that your mortgage payments will be higher. 
The SVR is set by the lender and will vary, usually depending on the base rate, which is set by the Bank of England. By sticking with the SVR, you are almost certainly paying more than you need to for your mortgage. 
What exactly is remortgaging?
Many people shy away from remortgaging because they aren't sure what it means. Remortgaging is simply looking to move from one mortgage deal to another, either with the same lender or by moving to a new lender.
Trussle's research has shown that the average saving made by their remortgage customers is £290 per month.  A customer who sticks with their current mortgage for 5 years and doesn't compare the deals available could be throwing away £17,000!
Obviously, the savings depend on many factors, including the size of the loan, the current interest rate, the term remaining on the mortgage and the deals available to the customer.  Trussle have made it easy to check your potential savings with their online remortgage calculator.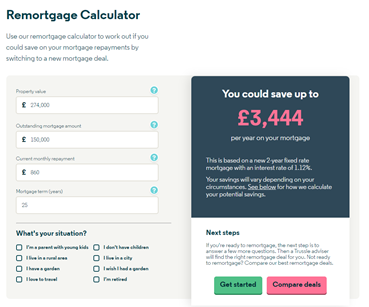 Remortgage my house - how can a remortgage help?
Interest rates have risen and are predicted to rise further, making it likely that mortgage deals will get more expensive.

It can help to reduce your monthly mortgage payment, allowing you a little breathing space, as the cost-of-living rises. 

It can allow you to fix your monthly payment, so that you know exactly how much you will be paying for your mortgage for the entire period of the deal.

If you can get a much cheaper interest rate, there is the potential to not only reduce your monthly payments, but perhaps also reduce the term of your mortgage, meaning that you will pay your mortgage off earlier. 

If reducing your monthly costs is not a priority then remortgaging to a cheaper rate but continuing to pay the same amount can allow you to significantly reduce the term of your mortgage, thus saving you money in interest payments over the years.
For many people, any financial transaction is a scary prospect and dealing with one as large as a mortgage can feel daunting.  However, in today's world remortgaging is relatively simple and the whole process can be done online All you need to do is enter a few details online and Trussle can show you how much you could potentially save, suggest suitable mortgage deals for you, compare the value offered by each of them, guide you through the process and manage the mortgage application for you. 
With a 4.8/5 rating from over 5,000 customers on Trustpilot (3), and an award for Best Mortgage Broker in the British Bank Award 20214, Trussle come highly recommended for providing great customer service.
Where do you start though?
The following steps will help you to make decisions about whether remortgaging your house is something that you should consider and if so, will help you to do this in a stress-free and timeous manner. 
Step 1
Start by gathering all your mortgage paperwork together.  Create a physical folder or a folder on your computer, where you can store all the relevant information. 
Step 2
Find out what your current mortgage interest rate is, how much you owe, the current value of your house and what the remaining term is on the mortgage (how long until it is paid off).
Step 3
Pop your figures into Trussle's easy-to-use remortgage calculator to see how much you could potentially save by remortgaging.
Step 4
Compare the deals on offer. You don't have to understand all the information, but it helps to familiarise yourself with the terminology and the different options available. If you chose to proceed then Trussle will recommend a deal for you, usually within 5 hours of starting the process.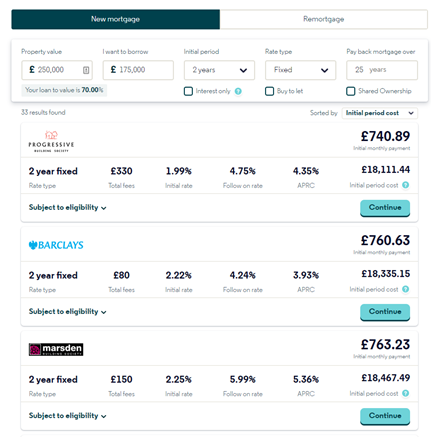 Step 5
The next step is simply to hit the "get started" button which will get the process started and put you in touch with your Trussle representatives.  They will then take you through a process to help you to organise your remortgage by letting you know exactly what information they require and will help you to remortgage quickly and easily
If you would like to do some more research before you start, Trussle has an excellent remortgage guide, which may be particularly helpful for those who have not remortgaged before.
If you're looking to save some money and ensure that you're getting a good deal on your mortgage, then you really need to act now.  Start at step number one above, follow the process and potentially save yourself £3,500 over the next year!
Eileen x