Claim your freebie!

Financial Security for Teachers

Release fears of the future

Financially resilient & secure

Provide great experiences for you and your family

Enjoy life to the full now
Take a course!

Who is it for?

a female teacher, wanting to feel calm & in control of your money

How will it help?

feel good about money, enjoy life more and feel like YOU again

reduce stress levels & create time for you & your family

pay off debt, make smart savings & build wealth
There has been much in the media recently about the need for a teachers' pay rise.  Salaries for teachers, teaching assistants and other public-sector workers, have been frozen or capped since 2011.  
Having recently done a survey* with over 600 female teachers in the UK, asking them about their household finances, the impact of the pay freeze is plain to see.
Nearly 2/3rds of teachers are worse off than they were 5 years ago, with only 15% saying they are better off. The majority of those who are better off are our youngest teachers, who were still students 5 years ago. Only 19% of those surveyed feel "financially secure and comfortable". 
A further 22% are not financially secure or comfortable and 59% are just managing now, but they don't think they are preparing effectively for the future.
Personal debt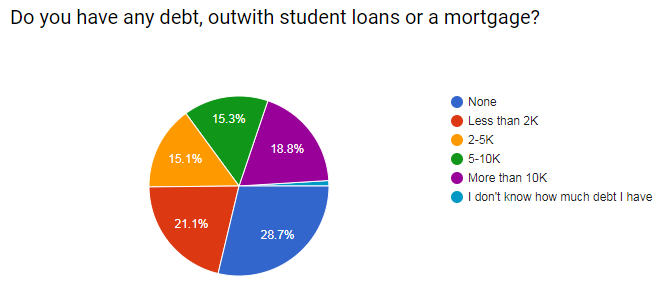 The level of debt is also worrying. 
Without student loans or a mortgage, only 29% have no debt and 15% have between £5,000-£10,000 in debts.  Almost a fifth have over £10,000 in debts, out with a mortgage or student loans.
The number of teachers who are worrying about money is huge.  Planning for the future is a major concern for 61%, debts are a concern for a quarter, and 30% are fed up of living from pay day to pay day.  Just over a quarter are worried about housing costs, a third are concerned about how to pay for their children's needs and a huge 42% are worried about  living expenses.
This is the real impact that the pay cap has had on families across the UK.  Thankfully teaching unions, and those of other public-sector workers, have been campaigning and calling on the governments to lift the public sector pay cap.
Progress is being made, as firstly the Scottish Government, followed by the UK Government, have announced a lifting of the ban on public sector pay caps.  There now needs to be serious consideration, around what is a reasonable pay rise for teachers and other public sector workers.
But why is it so important and what difference will a teachers' pay rise make?
I think that it is VITAL for the following reasons.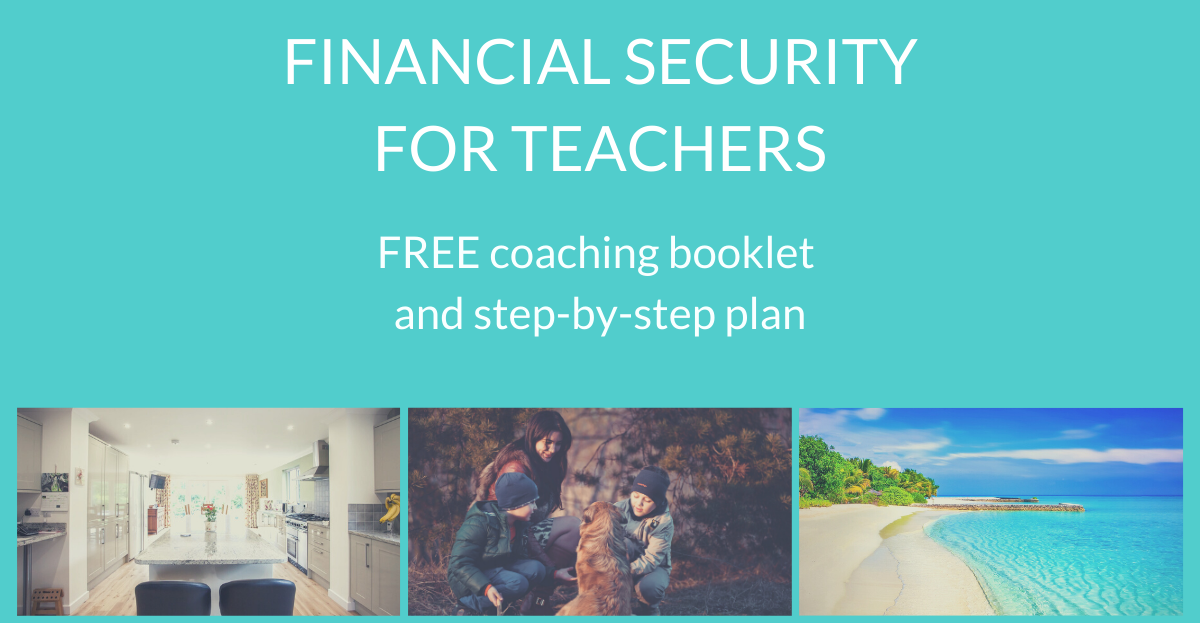 Teacher retention
Over 40% of teachers in Scotland are planning to leave in the next 18 months, according to a major study by Dr Jermain Ravalier and Dr Joe Walsh, citing "extremely poor" workplace conditions. 
In England, almost half of teachers under 36 are considering quitting in the next 5 years, with workload that is just unmanageable.  Official government figures show that almost a third of teachers who started in 2010 have ALREADY quit.
While this planned exodus of teachers is not purely pay related, teachers' pay plays a part in it.  Since the pay sanctions began in 2011, the profession is under more financial pressure than ever before. If teachers were getting financially recompensed for long hours and huge workload, there may be less looking to leave the profession.
A bit of appreciation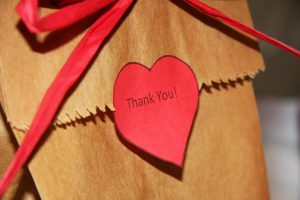 I did not realise, until I started doing financial coaching as well, how taken for granted we are as teachers.  I think we just get used to it. 
However, now clients often send me a simple message of appreciation and I just love it.  It makes me feel good!
How many parents say thanks for the good work we are doing with their child/ren in comparison to the number of times parents get in touch to complain?  Think of the regular bashings that we get on social media, and you can see why teachers are feeling more undervalued and less appreciated than ever before.  
I think too, that teaching assistants are not recognised for the vital work that they do in our classrooms.  A decent pay rise would help us all to feel that we are respected and valued for the important work that we do.
Reduce stress
In my small survey teachers  felt worried (54%), stressed (40%), frustrated (27%) and fearful (21%) about money.  Only 15% of respondents reported ANY positive feelings about money.
This is surely not a healthy situation for our teachers, is it?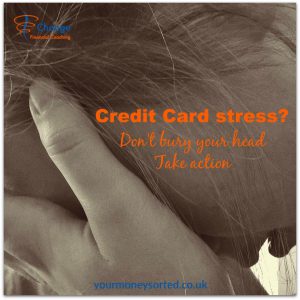 If teachers are leaving home, already feeling stressed and worried about money,  they are not in a good frame of mind to start a teaching day.  Teaching is exhausting and will be even more so, for those who are dealing with the burden of financial stress.
An NASUWT survey of 5000 teachers found that 85% of them frequently worried about their work, out with working hours.  Damage to their mental health in the previous 12 months was a concern for 59% of those surveyed.
Workload is a huge contributory factor to this, but perhaps if teachers were financially secure, they would come into work with lower levels of home-related stress.  They would be in a stronger frame of mind to deal with the challenges of a school day.
Improved performance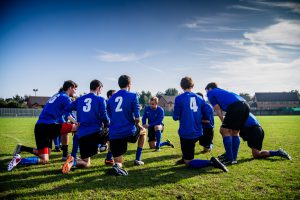 I don't know about you, but I went into the profession because I like teenagers!  I love working with young people and it brings me great pleasure.  To see them progress and develop from nervous, fresh-faced first years into confident, capable young adults is something that I will never tire of.  One of my greatest pleasures is meeting ex-pupils and having a blether with them about life in general.
I think that most of the profession are the same.  We chose teaching because we want to do the very best for the young people in our care, and we want to see them achieve their potential.
If the financial stress, workload stress and bureaucracy is removed, or at least massively reduced, then we can just get on with that! Allow us to do our best work, by allowing us to teach.
Attracting new teachers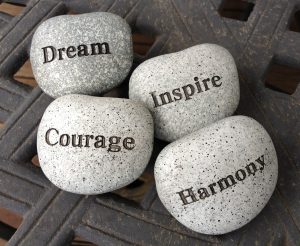 The word "crisis" has been mentioned regarding attracting new teachers into the profession.  By 2025 we will have a million extra children in schools, so this doesn't bode well for staffing requirements in the future.
According to the OECD, Education at a Glance 2017 research, graduates in teaching now can expect to get paid 9-16% lower than other graduates.   It states that "Teachers' salaries are low compared to other similarly educated full-time workers. It is a key obstacle for attracting young people into teaching."
With low salaries, the financial burden of student loans and the difficulty of getting on the housing ladder for many of our millennials, it is easy to see why teaching is not seen as an attractive proposition for them. It is vital that we attract talented new graduates into the profession and without salaries that will allow them to live comfortably in today's society, this will not be possible.
As can be seen from the research, done with over 600 teachers, this is not the case today.  When asked what caused them the MOST stress financially, 14% said bills and living costs, 13% said planning for the future and 19% are most concerned about unexpected emergencies.
A massive 48% of teaching households said that they could not find £500 tomorrow without borrowing.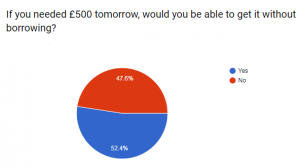 The stress created by not having an "emergency fund" is huge.  The worry that the car might break down, the washing machine might pack in or the freezer gives up the ghost are real worries if you don't have any spare cash available. 
Research has recently shown that having an "emergency fund" can make people feel more secure, happier and will increase mental well-being.  It also helps them to avoid borrowing and helps them to feel more confident about making good financial decisions.
All of the above means that many teachers are feeling trapped.
The stress of their finances, and the stress of their job combined, makes their lives very stressful indeed.  They have bills to pay,  children to care for, and they have to keep a roof over their head.  
This is not a healthy situation for our teachers and a significant pay rise must be negotiated soon.  However, we all know that this will not happen overnight, and in the meantime the financial stress continues.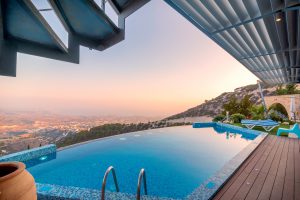 You can also get started on your own journey to a happier, healthier and wealthier life, by downloading my fantastic free booklet to help you get started on the path to financial security.
Financial Security for Teachers
How to get started today
Release fears of the future

Financially resilient & secure

Provide great experiences for you and your family

Enjoy life to the full now
 Why not pop along and join my Your Money Sorted Facebook group which I set up to inspire and support other female teachers to improve their finances?
I am Eileen Adamson, PE teacher and financial coach.  I started Your Money Sorted to help you to take control of your finances and help you to create a happy, content, and successful life.  Being in control of your money means that you are in the driving seat.  You are able to live the life YOU want, have MORE money to spend on the things that you love, and have an emergency fund to rely on should things go wrong.
*Your Money Sorted surveyed 616 UK female teachers in September 2017