Claim your freebie!

Free Emergency Fund Challenge

Add £500 to an emergency fund

Be calm & more in control

Be able to make good financial decisions
Take a course!

Who is it for?

a busy woman struggling with money, with no time to fix it?

How will it help?

quickly reduce anxiety & begin to feel more confident with money

implement simple systems, saving time & money with easy to follow money tips

start paying off debt, build emergency savings & security
There are no shortage of apps that pay you to sell books, CDs, DVDs, games and even tech online. It's a brilliant way to both declutter and make some extra money. 
I used to be overrun with books, and it felt great to pare my bookcase down to only the books that I love, and may read again.  It was also great to clear out the shelves with the rest of the clutter that I just didn't need. 
I used the KonMari method of decluttering, and anything that didn't "spark joy" got put in the "get rid of" pile! Once I had my pile of stuff that had to go, it was just a matter of deciding what to do with it.  In the past I would have sent them all into the charity shop, because it was easiest thing to do. 
However, there is now a way to make money from them, that doesn't take much more effort than sending them to the charity shop, by using one of the apps that pay you for your stuff. Before looking at apps that pay you to sell, there is always another option, which may be more lucrative.
Facebook sales pages
These are always worth a try for certain books that are in demand.  Things like study guides for will always sell well, especially in the run up to prelims and the actual exams. 
The beauty of these sales pages is that it doesn't cost you a penny to sell and items can often be collected from the house, making it a simple way to sell.  You will generally get a fairly good price for the books too, as people are just glad not to have to pay full price for the items.  However, in today's busy life, it can be a bit of a hassle, so you may feel that this option is not for you.

Apps that pay you to sell stuff
There are numerous apps that pay you to sell books online, most of which allow you to scan the bar code with your phone, and will automatically add the items to your basket. 
They will offer you a specific price per item, depending on how in demand the book is, and how well they think it will send.  They can reject some books, if they already have a lot of them in stock, or if they know that there is very little demand for that item.
Some of the apps also accept CDs, DVDs, games and even tech items, which makes it a great way to declutter the whole house and make some extra money at the same time.
Don't be too hasty
The apps will all offer you different amounts for the same item, so to maximise your income, you may want to sign up to the different apps and go with the highest bidder. It's a very quick process to sign up and to scan, so it won't take long to work out which is the best option for you. 
If you have a lot of items, you might want to split them between 2 apps.  However this might take a bit longer as you work out which items to send where!  If you have the time though, it could be financially worth your while.
Once you have scanned your items, it's a case of boxing them up, printing off the label that the app will send and sticking it on the parcel.  You can choose to have the parcel collected from your house, or can drop it off at one of the collection points.  You can generally choose between Hermes or Collect +, which are situated all over the country.
They all also pay you directly into your bank account or Paypal account, within a few days of receiving and checking your items.
My favourite apps that pay you are:
They take books, CDs, DVDs, and various other tech items.  They have an app, which is easy to use and makes the process simple.  Using my referral code MM5BX43CKB will give us both a £5 bonus.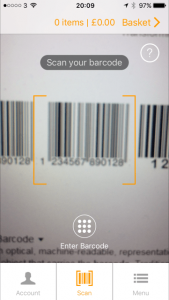 Apps that pay you sometimes also take CDs, DVDs, games and books, and scanning the bar codes will give you an instant quote for your items.
Using code 7TXVTLRA9 will get us both a £5 bonus
This option only accepts about 20% of books, but accepted most of my CDs, DVDs and games.  Zapper pays out via cheque, which feels too much of a hassle for me, but if that doesn't bother you then Zapper could be a good choice.
Some of the apps that pay you, are very specific but this one doesn't just buy books, despite the name!  It also accepts CDs, DVDs and games as well, and is definitely worth checking out too. If you are really wanting to make some extra cash, then here's an idea for you! 
Scouring car boot sales or charity shops, then using the apps that pay you to check the prices before you buy, can let you make a nice profit from buying, then reselling items. I hope that this post has given you some ideas for making extra money from the stuff you already have in the house.