Claim your freebie!

Teachers' Retirement Planning

Can you retire when you want to?

find out your pension's worth

get state pension statement

calculate ideal retirement income

estimate retirement income
Take a course!

Who is it for?

a UK based teacher who wants to retire early

How will it help?

know your ideal and predicted income in retirement

be empowered to take more control of your own retirement

be able to look forward to an exciting, well-deserved, early retirement
Ad:  This is a guest post from Callum at Direct Tutoring.
If you have ever thought of becoming a tutor, then you are certainly not alone.  Tutoring has become a rapidly growing market within the education industry. It allows for a more personalised learning platform for pupils struggling in certain subjects. As well as being of great benefit to students, tutoring can also be beneficial for the tutors themselves.
Benefits of tutoring
It's is an excellent way to earn some extra money in your spare time, doing what you love; teaching without paperwork!
Improve your own confidence, through being able to work with students on a one-to-one basis
Add valuable skills to your CV, potentially helping you to advance your career
Enjoy teaching, without the added pressure of classroom management
Flexible hours which can fit around other commitments
Become your own boss and choose where and when you work!
Becoming a tutor is a simple and straight forward process. You can work the hours that suit you and you can choose your hourly rate. The average rate is £25 per hour however, more experienced teachers and tutors can charge more, depending on the subject and level they offer.
Finding students can sometimes be a challenge, regardless of whether you are an experienced tutor or just starting out. That's where the internet is a brilliant resource. Direct Tutoring is a platform where tutors can create a free profile, and personalise it to showcase their talents. It's really simple to sign up, and get started, so why not take a look at the website today?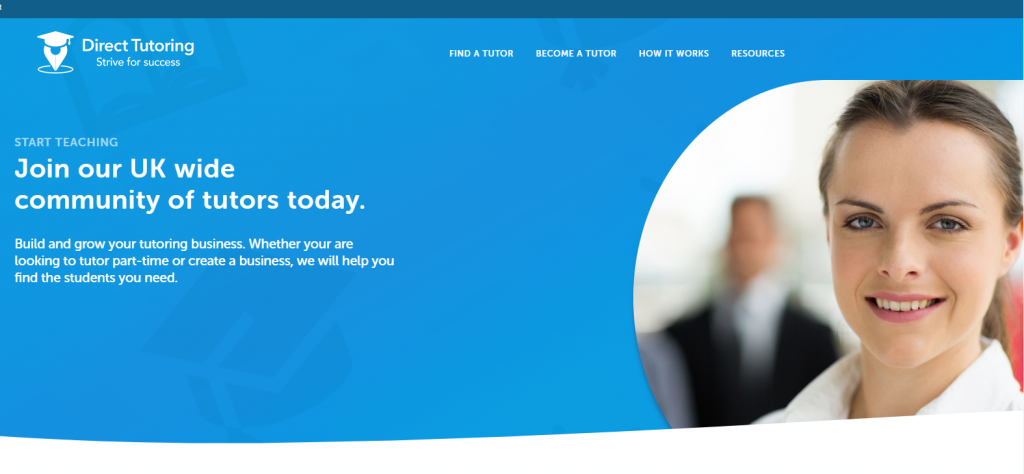 They offer a wide range of subjects and levels to choose from, pay 0% commission on your earnings, and they are the only company that will pay their tutors £10 for every 10 students they connect with. Visit the YouTube channel on the full sign up process.    Tutoring in the UK is a growing industry and using a website like Direct Tutoring will help teachers and tutors from around the country to find students and grow your tutoring portfolio. For more information on becoming a tutor, check out "The Ultimate Guide 
Eileen x
Hi, I'm Eileen Adamson, Your Money Sorted coach, empowering professional women to become happier, healthier and wealthier. By showing you how to make small, sustainable changes, I can help you create the financial security and freedom you deserve.
For more information on how I can help you, please see my coaching courses, my Etsy shop or my Amazon shop.