Claim your freebie!

Teachers' Retirement Planning

Can you retire when you want to?

Find out your pension's worth

Get state pension statement

Calculate ideal retirement income

Estimate retirement income
Take a course!

Who is it for?

a UK based teacher who wants to retire early

How will it help?

know your ideal and predicted income in retirement

be empowered to take more control of your own retirement

identify the steps needed for an exciting, well-deserved, early retirement
Class fundraising or whole school fundraisers seem to be an ongoing theme in schools now.  They have become even more important as the funding for schools is less and less each year, but that's another story!
Another consideration for schools has to be that many parents are already feeling the financial pinch. What can often seem like constant requests for money, really adds to the pressure on families.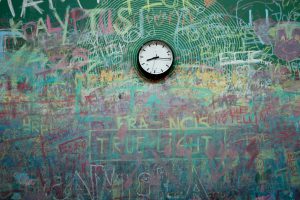 These class fundraising ideas all involve something that will give parents, children and the wider community good value for their donation.  Rather than just giving money in sponsorship, they will get something in return.  It doesn't matter whether it is material goods or a fun activity, they will get something that adds value to their life.  This will help the school, because people will donate more generously, while they are getting something in return.  
Sing it out
If you, or your class, have any musical talents what about putting together a class (or even school) choir?  A performance in school, or taking the children out into the community, is sure to put a smile on people's faces.  Carol singing or visits to nursing homes are lovely ways of making the older generation very happy.  Singing in a local large store around Christmas is likely to be a great money spinner.
Competition
A race night, beetle drive or a bingo night are always great fun and are sure to get the locals to part with their hard-earned cash.  Just make sure you have bouncers on the door for when it gets a bit too competitive!
Water fun
This is one that the kids will love, but the parents perhaps less so.  A car wash.  Hoses, buckets, water, bubbles and sponges - what kid wouldn't be delighted at the opportunity to guddle with water?
Health promoting schools
Have you thought about organising a health walk for the whole community?  Encourage the older members of your community to come along, and join parents and children to explore the local area.  Finish with afternoon tea in the school and I am sure the donations will come flooding in, as people show their appreciation.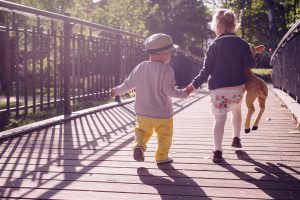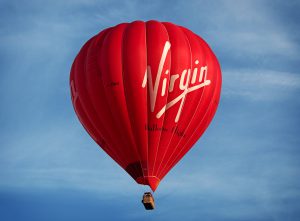 Enterprising
Grow a pound or Make £5 Grow are fantastic ideas for class fundraisers and the pupils will really enjoy the competitive element of it.  It is also teaching them valuable life skills, and might even inspire some budding entrepreneurs.
It's swish
Organise a swap shop for clothes, accessories, books and games.  You can do it as a whole swishing event, or as a stall at another event such a Summer or Christmas fair.  Even better still, is to use this as a staff social event or a night with friends.
I have organised these with friends and they are the BEST nights.  Everyone ends up going home with a whole new wardrobe, having spent very little money and having had a great time.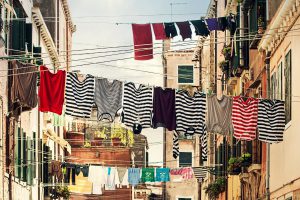 It's just rubbish!
Imagine if you could make money from stuff that you would normally throw away. Well, now you can!  TerraCycle will pay you for collecting lot of things that would normally get put straight in the bin such as coffee capsules, pens, plastic gloves, flip flops, air freshener cans and cleaning products.  The list of things that they will recycle is incredible, and rolling a project like out to the whole school would be a fantastic way of becoming a more environmentally friendly school.
The easiest class fundraising
Give the whole class a small plastic containers
that they can take home and use to collect loose change from their family and friends over a whole term.  Encourage them to "find a penny, pick it up", so they also keep their eyes peeled when out walking.  You could even turn it into a competition to see who can get the most coins. (not the most money, as that leaves the children from poorer backgrounds at a disadvantage)  This could easily be a whole school fundraiser as it takes very little organisation.
Persuasive writing
Why not make a persuasive writing task into a real-life situation by asking the children to write to local businesses, asking for donations.  This would be even more effective if it was a for particular project or piece of equipment that was going to make a real difference to the life of the school or the community as a whole.
I hope that you have enjoyed these class fundraising ideas that will hopefully put less pressure on the pockets of your families, but still raise much needed funds for the school.  If you have got any other ideas for fundraisers that offer good value for money for those donating, please share them below.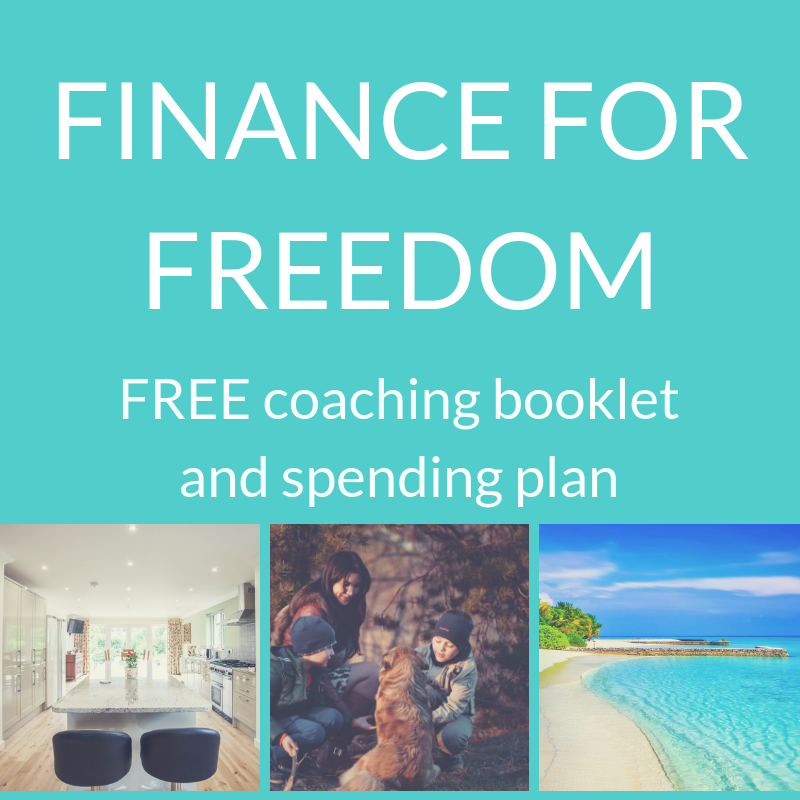 If you would like some ideas to improve your own finances, then you might like my Finance for Freedom freebie download.
You might also enjoy my women only Your Money Sorted Facebook page, which is designed to help female teachers become happier, healthier and wealthier.   If you have enjoyed this post, you might like my one on how teachers can claim a tax rebate without paying a penny.
Eileen x
I am Eileen Adamson, Your Money Sorted coach, working online with UK based female teachers.  I can help you to develop a better relationship with money and feel calm, relaxed and positive about money.  This will allow you to feel confident, in control and able to make good financial decisions. Through creating a good relationship with money you can then live the life that YOU want to lead.