Claim your freebie!

Financial Security for Teachers

Release fears of the future

Financially resilient & secure

Provide great experiences for you and your family

Enjoy life to the full now
Take a course!

Who is it for?

a busy woman struggling with money, with no time to fix it?

How will it help?

identify the money blocks that are holding you back

implement simple systems to pay off debt & build savings

banish guilt, reduce stress and FEEL GREAT about money
Last year, buy now, pay later services accounted for £2.7 billion of UK sales.  Research by Finder.com shows that almost 37% of people in the UK used buy now, pay later and over half have been using these services more during COVID-19. It also shows that online purchases paid for with buy now, pay later services are growing each year by 39%. 
But that's not the worst of it! 
What worries me most is that buy now, pay later is especially appealing to teenagers and young adults. The research shows that 54% of millennials are using buy now, pay later services. 
It means they can get the latest clothes, make-up and footwear from all their favourite shops and pay later with no credit checks.  The shops that they use, routinely offer the chance to pay using buy now, pay later and some even advertise this on their homepage.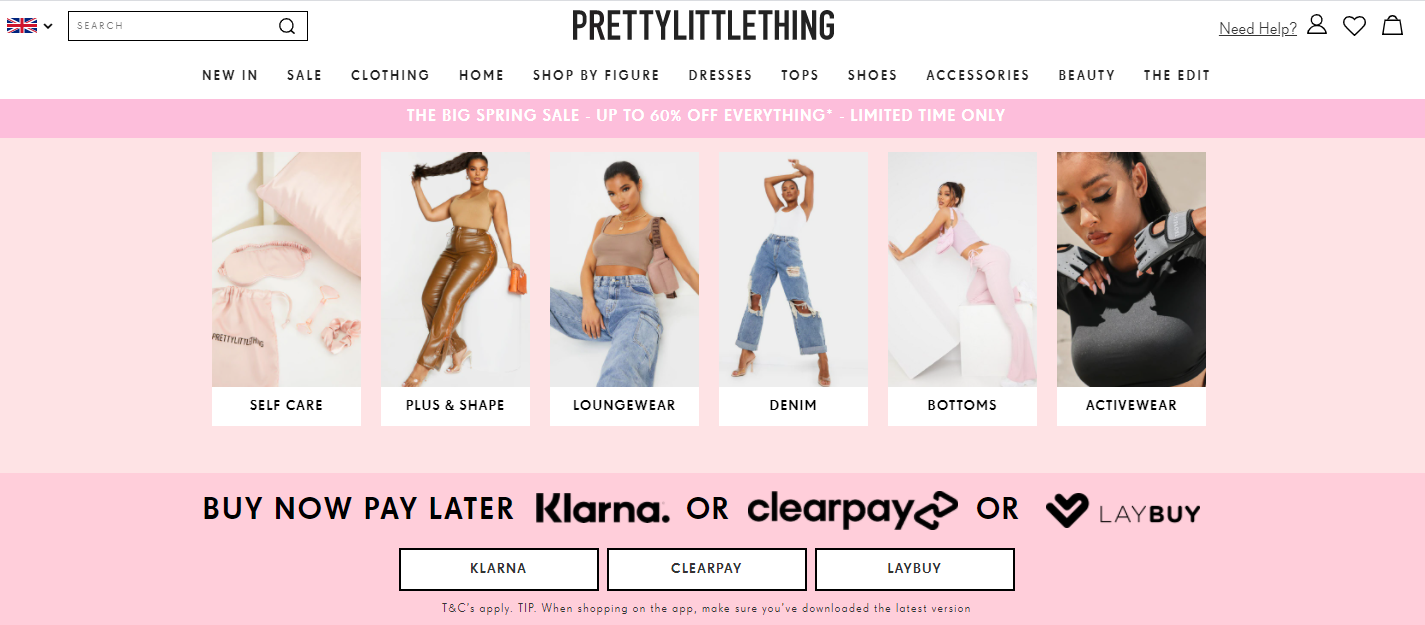 As adults, as well as considering how we pay for purchases, we need to talk to our children (teenagers and adult children!) about why buy now, pay later services are in general a bad idea. 
Here's why I think they are so dangerous? 
They are not used to waiting!
We know that our young people are not used to waiting for anything. They can shop 24/7, can order anything and everything without moving from the sofa and can binge-watch a whole series in a day, and so can we! 
However, we also remember the "olden days" when we had to wait for someone else to finish their phone call before we could make one and when we had to wait days for a reply to a letter! 
Our children are used to instant gratification.  And the buy now, pay later culture offers them that in spades!
They can order whatever they want, whenever they want, regardless of whether they have the money or not.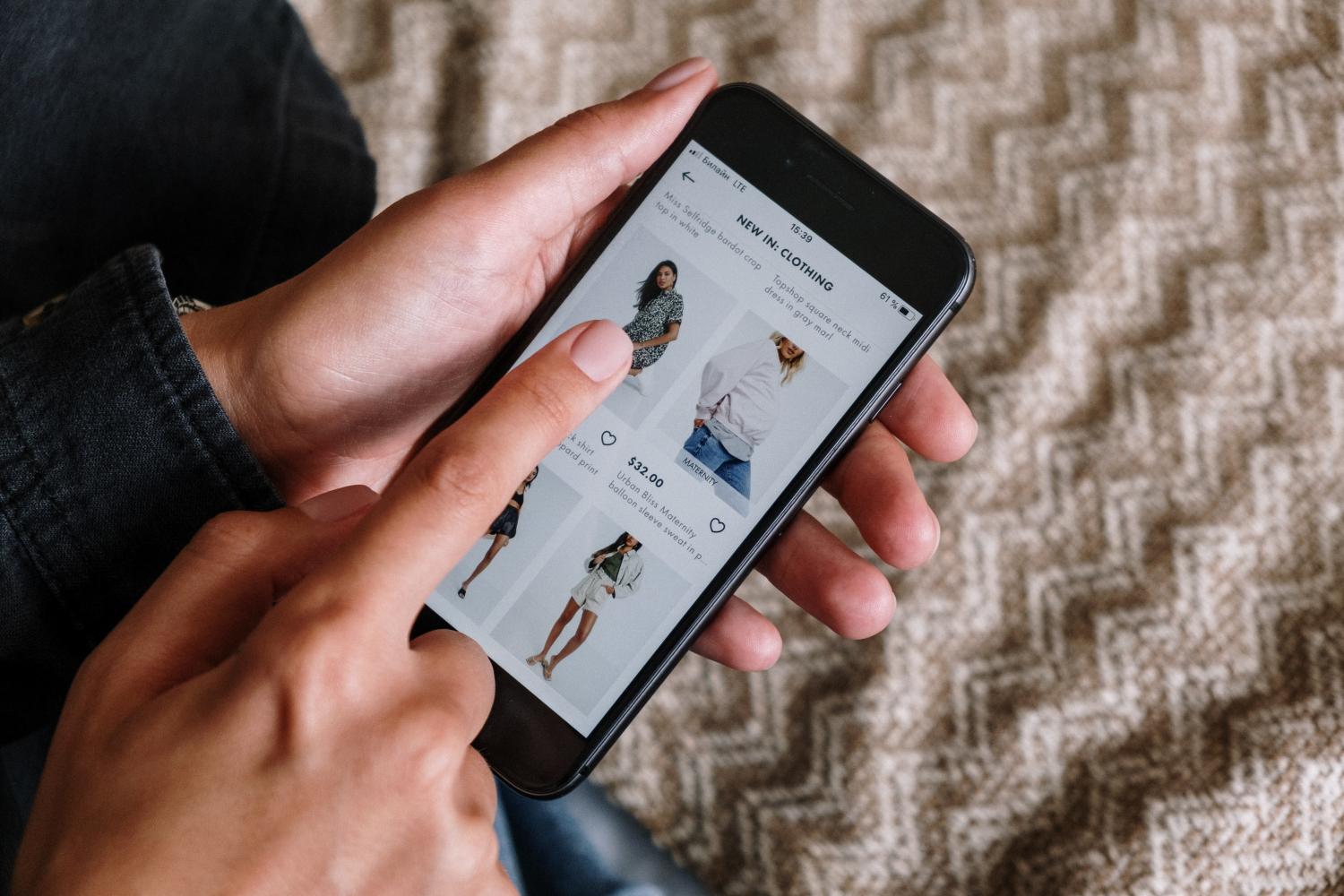 It sounds very appealing!
The companies who offer this service dress it up in all sorts of ways. 
Clearpay says "Love it. Get it. Pay in Four."
Payl8r has a couple of persuasive slogans on their website, "Be More, Do More, See More." and "Want More. Have More." 
To me, this is irresponsible.  It's actively encouraging people, especially young people, to spend more than they have! 
Borrowing and paying back over a period of time for certain things is acceptable - houses, home improvements, business loans, student loans and cars (sometimes). 
Borrowing money to pay for clothes is NOT a good plan in my book and it NEVER will be. 
Klarna says it's "A Better Way to Shop."
It's NOT! It's a bloody awful way to shop.
It's simply a way of putting off paying for an item!  Or for buying an item that you can't actually afford.  
They all work slightly differently, but generally, you are offered the chance to pay for an item in 3 or 4 instalments, interest-free for around 30 days - 12 months.  
On the face of it, 30 days interest-free might seem like a good idea. For some larger items, it is a good way of spreading the cost, if you can't afford to pay for it upfront.  But in the vast majority of cases - it is NOT!
The companies who offer buy now, pay later see a 79% increase in conversions at the checkout. For the companies, this is obviously amazing for their sales figures, but it is not good for their customers!  That's a lot of people buying things, who wouldn't have bought them if they had to use a different method of payment. 
Around 90% of transactions involve fashion and footwear - not items worth getting into debt for. 
Research also shows that the average customer will spend twice as much as they would have if they had to pay for it upfront.  This can very quickly lead someone into a situation where their debt becomes unmanageable.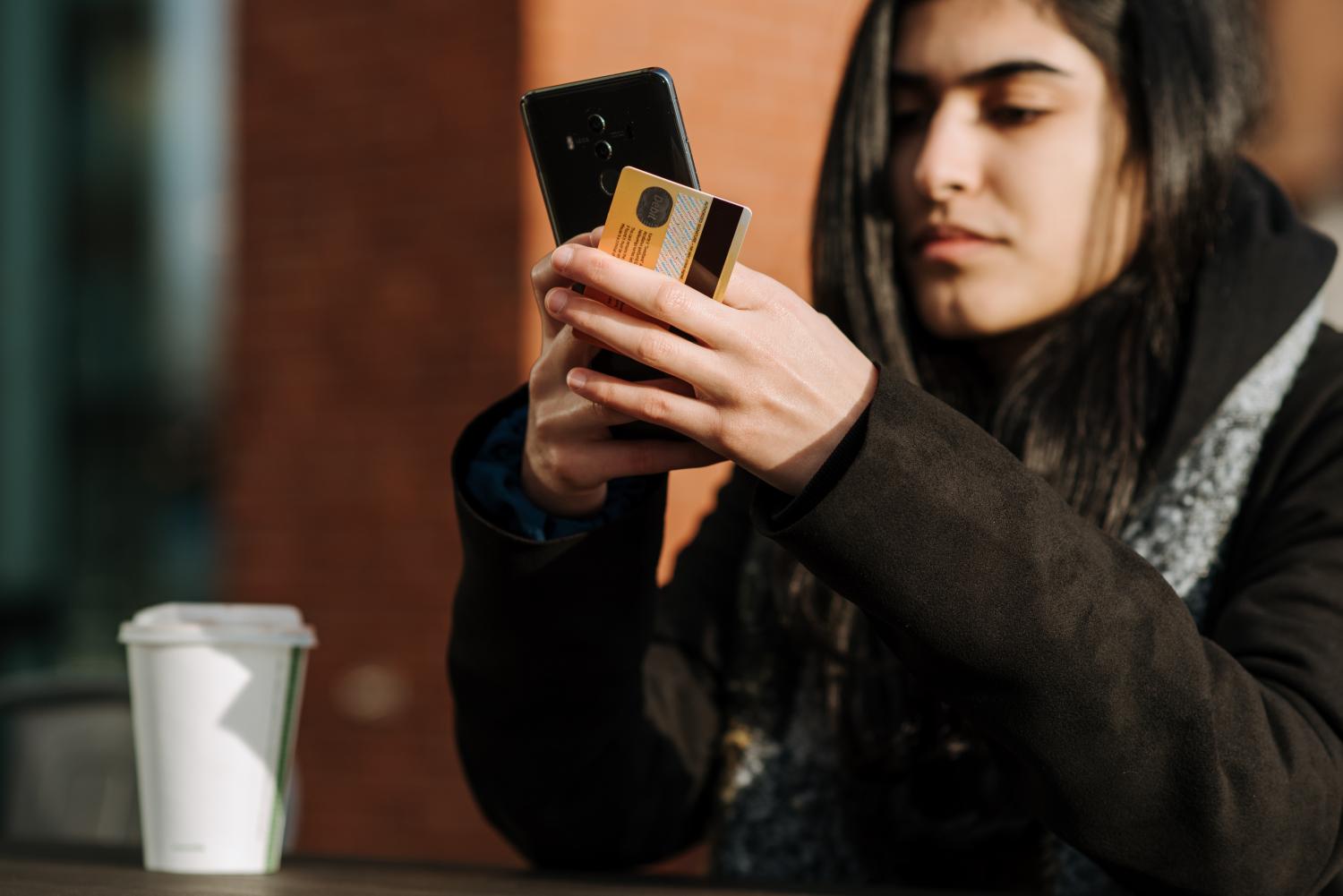 The advertising slogans, the ease of use and the popularity of it makes it seem a completely normal and acceptable way to pay for things. Young people are just making their way in the world; many of them are naive about money and easily influenced.  
By making buy now, pay later so easy and accessible, young people are getting led into debt.  Yes....debt! 
That's what any buy now, pay later deal is.  It's debt.  It's money that you owe.  It doesn't matter whether you pay interest on it or not, it is still a debt. And it still needs to be paid. 
There are currently no affordability checks with buy now, pay later firms, though it is hoped that this will change given that companies will soon be regulated by the Financial Conduct Authority.  
In the meantime, it means that people can very quickly and easily spend more than they can afford. 
Because the transactions are generally for relatively small amounts, it is easy to forget about them.  Suddenly by the end of the month, that £50 pair of boots, £40 pair of jeans and £30 jumper mean that you owe £40 a month for the next 3 months. 
Repeat that process next month and the payment has jumped to £80 a month.  Do the same for the 3rd month and suddenly your monthly payments are £120! 
It can so easily get to the point where the monthly payments are unaffordable and that's when the trouble really starts. 
Although the initial period is interest-free, as soon as a payment is missed or payments become too much, then missed payment fees and huge interest rate charges are applied to the account.  
How can we help our young people avoid buy now, pay later?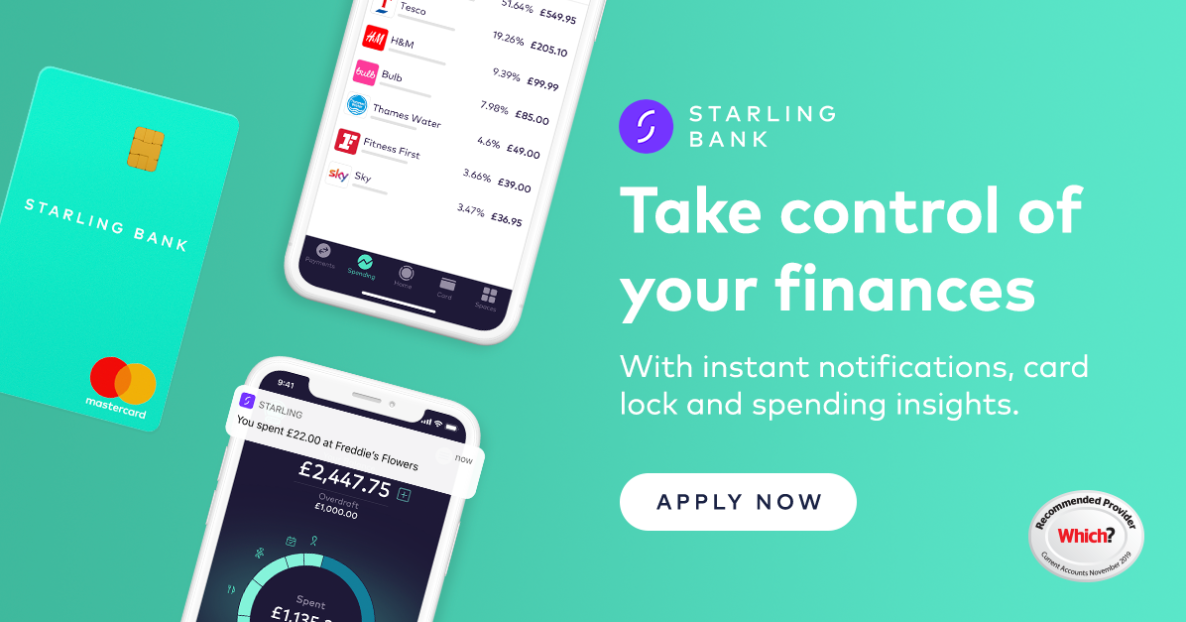 Brilliant banking and budgeting
Firstly, get them sorted out with a brilliant bank account.  Starling Bank, voted Britain's Best Bank 2020, have a fantastic app-based account, offering features designed to help manage money better. Simply apply on your phone in minutes and benefit from insights on your spending, instant notifications and a brilliant split the bill feature which works well for groups of friends.  
Another massive benefit of Starling Bank is its spaces section.  This is a section of your account where you can "hide" money and can be used in 2 ways:
as spending "envelopes" where you can budget a certain amount of money for each area, then separate your money into different spaces to ensure you don't overspend in any one area.
as savings spaces where you can save up for all the things that are most important to you
Think about how much you want to spend
Encourage your children to work out their income and expenditure and create a spending plan.  This allows them to prioritise spending and focus on things that are the most important to them. Encourage them to look at the 50-30-20 rules of budgeting.  It's a great method of encouraging them to think about how much is reasonable to spend on certain areas.  In short, it's about spending 50% on needs, 30% on wants and 20% on savings.
How much can they afford to spend on clothes/shoes?  How much do they want to spend? 
Get to know your spending triggers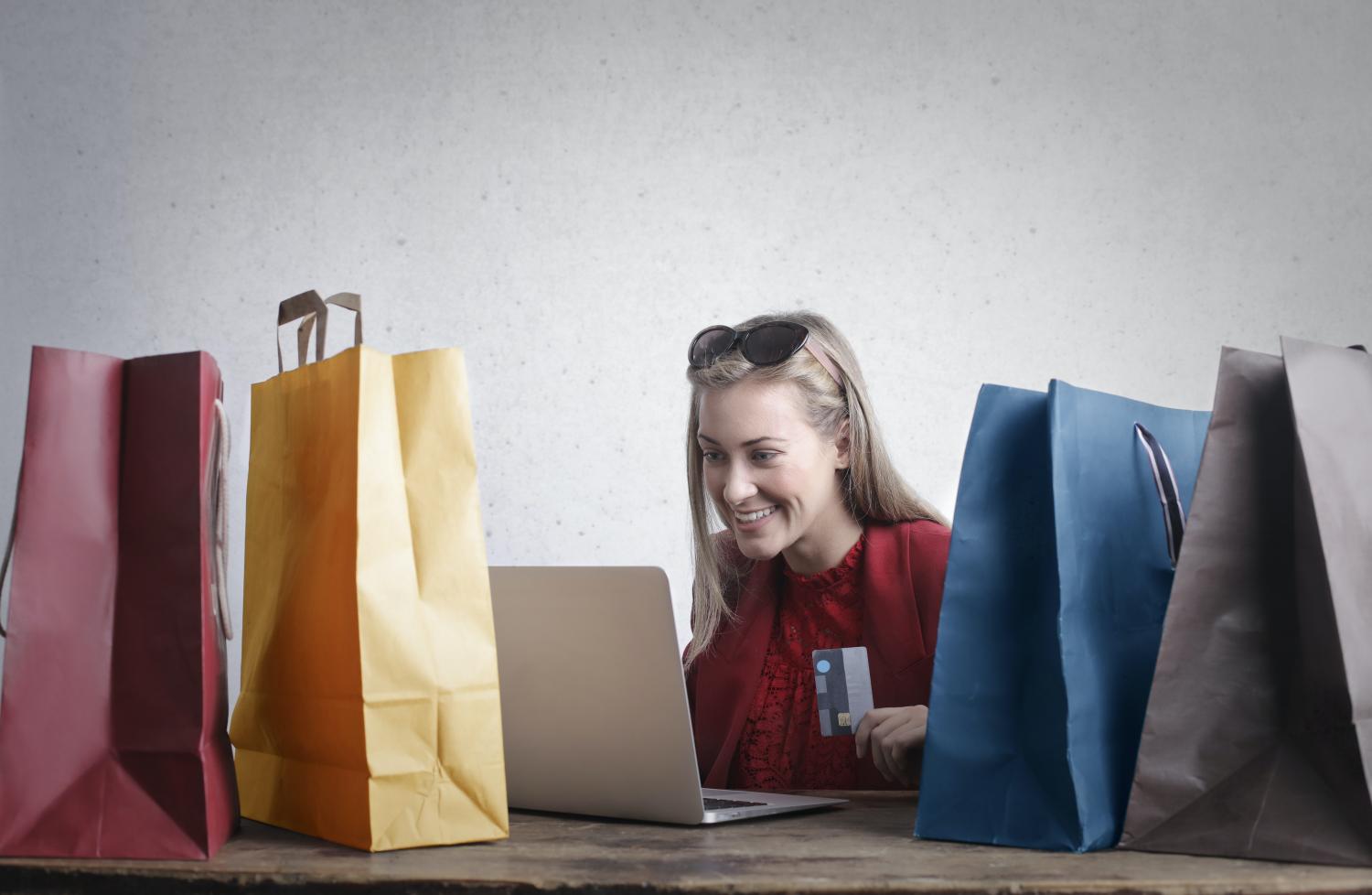 Spending triggers are emotions that persuade us to spend money to feel better. It could be that your child spends when they are sad, lonely or worried. Knowing what triggers their spending can help them to avoid those situations and spend less.
Use the virtual 'waiting rule'
Talk about a waiting rule with them.  It simply means before making any purchases, leave the items in the basket for 24 hours. After that time, they will see if they still really need or want the item. This will help to avoid impulse buying.
Practise mindful spending
This simply means pausing to consider the impact of what they are buying and where their money is going. Encourage them to ask themselves "Do I really need it?" "Can I afford it?"  "Is it in my spending plan?"  "Would I rather spend that money on something more important?" 
Simply taking the time to think about these questions can help them to avoid impulse purchases. 
Connect with others instead
If their shopping habits come out of boredom or loneliness, suggest they find something else to keep them busy. Connect with friends and step away from spending!
I know, from the stories my own children tell me and from working in schools, that the buy now, pay later culture is already impacting on our young people.  Please make sure that your children and your friends' children are educated about the dangers of buy now, pay later by chatting to them about this and by sharing this post.  
Eileen x