Claim your freebie!

Teachers' Retirement Planning

Can you retire when you want to?

Find out your pension's worth

Get state pension statement

Calculate ideal retirement income

Estimate retirement income
Take a course!

Who is it for?

a UK based teacher who wants to retire early

How will it help?

know your ideal and predicted income in retirement

be empowered to take more control of your own retirement

identify the steps needed for an exciting, well-deserved, early retirement
At that age I do not fancy prancing around in Lycra, demonstrating handstands and physically supporting big, strong S4 boys as they attempt handsprings! Teaching is a wonderful profession, but it is physically demanding and emotionally draining.  
I don't think it is possible for me to continue to teach PE effectively into my late 60's, so I would love to take my teacher's pension before then. On doing some research, it would seem that I am not alone in these feelings.

It's a challenge
Teachers are concerned that managing challenging behaviour will cause more stress and be more difficult to deal with as they get older. 
The ever increasing workload and the constantly changing curriculum causes concern, as teachers wonder whether they really can teach well beyond 60. There are fears of being completely drained, too tired and exhausted to provide that excellent education for children that they all strive for.  
Then the fear of feeling trapped in the job that they once loved, because although they want to retire, they are unable to afford it.
This makes me sad.  It makes me worried for the profession.  It makes me worried for the next generation of pupils.
There is no doubt that teaching is a stressful job.  Recent research showed that, out of 80 careers, teaching is constantly in the top 3 most stressful. In an EIS survey of 7000 Scottish teachers in 2014 there were only 16% of teachers who were reporting no current workplace stress. 
It's a worry that as we get older we feel this stress more acutely. With these levels of stress in the workplace surely more teachers than ever are looking towards early retirement, but when is the earliest they can retire?
In the past many people were able to take early retirement from 55.  This early retirement age is set by the government, and they have said that they intend to raise it to 57 by 2028, and then keep it 10 years below the State Pension. 
Anyone born after 6th April 1978 (and potentially those from 6th April 1970, because the government are considering bringing the change in earlier than planned) will not get their State Pension until 68, so it looks like the earliest they will be able to take their teachers' pension will be 58.
Who will it affect?
The change in the earliest retirement age will affect any members of our profession aged from their mid 40s right down to our youngest probationers.
What are the other issues?
The Normal Pension Age (NPA) for teachers used  to be 60, rising to 65, for teachers entering the profession after 1st January 2007.  The NPA is now linked to State Pension  and will therefore rise as the State Pension rises, affecting anyone joining the profession from 2015 onwards.
For someone whose NPA was 60, retiring at 55 is only 5 years early, so may be affordable without much prior planning.  However, for someone whose NPA is 68, their earliest retirement age looks likely to be 58. 
The question is can they afford to take their teacher's pension 10 years early without planning this well in advance?  

What difference does it make?
What about those who are likely to have less of a pension pot saved for retirement.  Those who joined the profession later in life, or who put off contributing while paying off student loans, as well as those who have taken time out to have their own children, often returning on a part-time basis. 
Will they be able to afford to retire at their NPA, never mind earlier than this?
Few consider the impact that these decisions might have on their pension.  I certainly didn't 10 years ago. 
Teaching full-time with 3 young kids was too stressful for me, so I cut down to 0.4fte and started my own bookkeeping business. While this helped me to get a better work/life balance, at the time I didn't fully consider the impact that this would have on my pension.  With plans of travel, sport and socialising in my retirement my predicted teacher's pension is just not going to be enough.
I suspect that I will not be alone in having a shortfall in my teacher's pension.
In the Scottish Teachers' Pension Scheme 2015 we are still allowed to retire at 55 and my current plan is to leave teaching then.  I won't get my full teacher's pension until I am 67, and although I will be able to access it from my old NPA which is 60, the amount I would receive would be reduced for early payment. 
Realistically, I need to take action now to ensure I can have the retirement that I want.
What can I do?
Do we just have to stay on at work, because we have to, because we can't afford to retire, because we have no option? 
I don't think so. 
I think for me, and others in my position, the options are varied.
Go back full-time?  Apply for promotion? Phased retirement?  Take on a second job?  Plan to change jobs later in life? Start a business?  Create a passive income?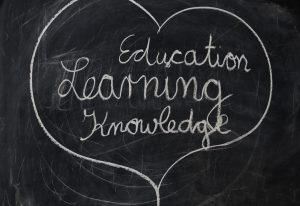 What I have done is to started my own financial coaching business, helping other female teachers to sort their lives, so that they too can live the life that they want to. This online business will allow me to travel and will allow me to still have an income after leaving teaching.
My research into teachers' pensions has shown me that many teachers are concerned about the income that they may have in retirement, but that they are also so confused about the whole pension thing that they just hope it will work out for the best.
This cannot be good.
A huge percentage of the teaching population in the UK will now be unable to access their full pension until state pension age, currently 68.  This figure may yet rise, and with one in 6 MP's saying that they think the state pension may disappear completely in the future, we need to accept that we must take control of our own destiny.
We must be responsible for our own futures and we should start preparing now.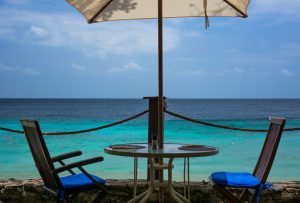 Many teachers are under the impression that mortality rates of teachers are actually pretty grim and therefore they don't worry too much about preparing for the future, instead concentrating on enjoying the present.
However, research from the Office of National Statistics shows that male and female teachers are likely to live to 83 and 86 respectively.  With average life expectancy increasing all the time, it is reasonable to assume that we are likely to live even longer than this.
Therefore, even retiring at 68, we will hopefully have around a minimum of 15-18 years of retirement to look forward to. Spending that retirement worrying about money and being unable to live life to the full will not be an appealing prospect for many. 
I don't mean to paint a depressing picture, but I do mean to make you think seriously about your retirement plans.
By taking action now, and checking what you can expect to have in retirement, you are able to make decisions and ensure that you are fully financially prepared for the retirement that you would like.
However, it is so difficult to know where to start.
That's why I have created a free download specifically to help teachers to be confident, calm and in control of their teacher's pension and retirement plans.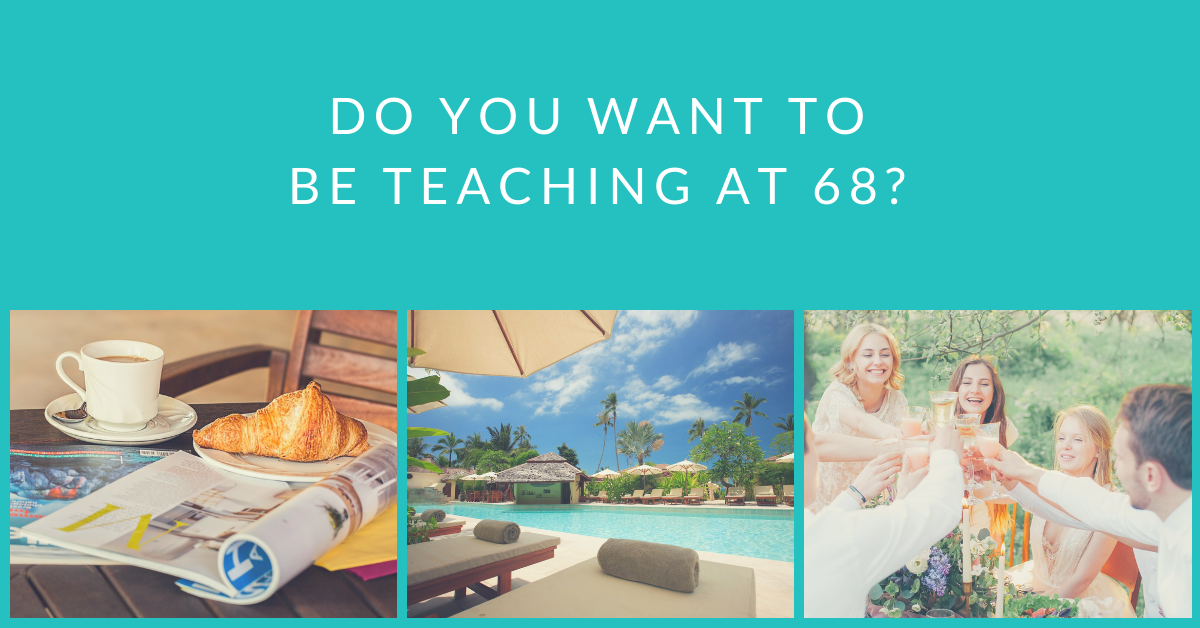 Sign up for the free download here and take charge of your future
Also feel free to join my YMS group which is designed to help female teachers to live the life they choose, through helping them to make the most of their money.
If you have found this useful please share with other member of the profession.
Eileen x
I am Eileen Adamson, Your Money Sorted coach, working online with UK based professional women, helping them to develop a better relationship with money. Through this, I can help you to create time, freedom and financial security for you and your family.  
The views in this blog are entirely my own and I am in no way responsible for any decisions made as a result of this blog!