Claim your freebie!

Free Emergency Fund Challenge

Add £500 to an emergency fund

Be calm & more in control

Be able to make good financial decisions
Take a course!

Who is it for?

feeling like the joy has been sucked out of Christmas and replaced with stress

How will it help?

keep your Christmas costs down and easily resist the pressure to spend more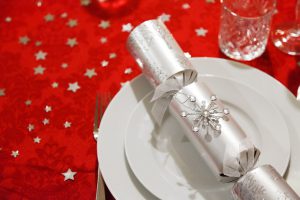 It's around now that I begin to think about my Christmas list ideas and a couple of years ago I decided it was time for change.
I love Christmas. Taking some time off work and spending some time relaxing is always good. I also love the fact that the kids are off school and I get to see them a bit more often. (I am not sure if they feel the same, however – they are teenagers after all!) The opportunity to spend more time with extended family and friends is also a lovely bonus at this time of year.
However, there is much that I don't love about Christmas!
For me, the main bugbear is the fact that it has become so commercialised.  
The adverts start in October, persuading families all over the country that in order to have a great Christmas, we must purchase lots of stuff. You just need to look at the hype on social media when the John Lewis advert is launched or when the Coca Cola lorry comes to town, to see just how much the public get sucked into the commercial craze.
It is so easy to get drawn into this.  In the past I have trailed along behind my kids to see the Coca Cola lorry on a miserable, wet night.  And guess what…………it was beautifully lit up but, at the end of the day, it's just a lorry!
Are they doing it to help us have a lovely Christmas?
No!
They are doing it to get us to add their products to our Christmas lists.
The John Lewis ad seems to have also become a stalwart of the festive season, but guess what? Their main reason for doing it is to encourage us to add their products to our Christmas list. Now I don't blame John Lewis or Coca Cola for doing this – it's brilliant marketing and it works.  Fair play to them – that's the business they are in.
Where has the magic gone?
However, I feel that somewhere along the line, the real joy of Christmas has been sucked out of it and replaced with stress!  
More and more it has become about the accumulation of stuff.
Add into the mix the number of hours that we spend buying and wrapping gifts, buying and preparing food and decorating the house on top of the day-to-day juggling that we all have to do.  It is then easy to see why Christmas is reported to be the 6th most stressful life event.  
Unlike other stressful events like moving house, divorce and changing jobs, Christmas happens every year and continues to cause us stress each year.  
In a recent survery by memorisethis.com it found that 85% of people find buying presents difficult and 65% report that they feel stressed about gift shopping.  It makes me sad that Christmas causes so many people, so much stress.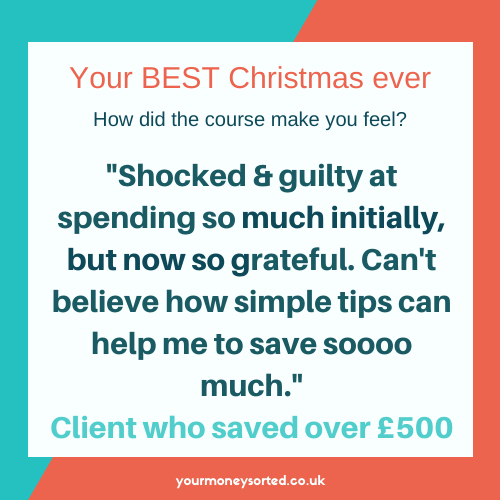 Even without Christmas, many people are finding that they are already busier than they would like, as they struggle to keep all the household, career and family plates spinning.  
I constantly feel rushed off my feet and feel that I hardly see my friends anymore. I used to spend hours on the phone, chatting to various friends and family – now it's a quick text! It's just not the same. We sometimes grab a quick coffee but often weeks can go past without spending any quality time with my very best friends.
Am I alone in this?
I suspect not.
It is for these reasons that, in the last couple of years, I have refused to be drawn into the Christmas hype. Stuff doesn't matter – people matter!
For me Christmas (and life) is about the people and this advert just sums it up for me.  Take 2 minutes to watch it, it's truly fab
.
I hope that you loved that as much as I did – it certainly made me stop and think.
It's for all these reasons that my theme for Christmas a couple of years ago was time. Every gift that I gave was something that encouraged me and the recipient to spend time together enjoying each other's company.  I think it helped to make our Christmas feel more special and I hope that they felt the same.
My Christmas list ideas, offering a range of options to suit every budget

Family History
What about planning to spend some time with your family?  There are some fantastic museums and visitor attractions all over the country, many of which are free of charge.  Why not get a date in the diary that will allow you to spend some wonderful days out with the whole family.
Learn a new skill
If you look around in your local area there are often great value course on offer.  Spending a night a week in January and February with your mum, as she and you learn a new skill, might be a present that is very well received.  Check google to find courses on offer in your local area.
Showtime
There are so many shows available in lots of different cities and towns around the country.  Check out the huge range on Ticketmaster.   It might be a lovely chance to escape from normal family life and enjoy some time with the adults in your family, or perhaps it could be a whole family treat by taking the kids along too.
Gifts of time
Would someone enjoy a child-free weekend and the chance to spend some quality time with their partner? What about giving them some printable vouchers to enjoy a weekend away, while you look after the kids?  That might just be a Christmas list idea that money can't buy!
Experiences and attractions
Tesco clubcard offer some amazing experiences for everyone to enjoy together.  Many of the clubcard rewards are worth 3x the value of your vouchers.  This can be a wonderful way of offering a present that you might not otherwise be able to afford.   Vouchers can be used to purchase tickets to castles, zoos, theme parks and loads of other fantastic attractions.  They can also be used for restaurants, cinemas, hotels and transport, which all offer a way of purchasing gifts at a fraction of their normal cost.
Who loves a treasure hunt?
Treasure Trails offer a brilliant opportunity for families to spend time together having fun and creating memories.  There are loads of different treasure hunts all over the UK.  They make a great value, fun present that will be loved by people of all ages.
A night at the movies
What about planning a family movie night every Friday night in the month of January?  Charity shops have an amazing selection of DVDs.  You could easily make up a family movie pack, including snacks and drinks, without spending very much money. This is a cheap, but lovely, Christmas list idea that could even become a weekly tradition.
Seeds of change
You could buy Fun to Grow Seeds
along with a  Kids Gardening Tool Set .  You could then dedicate a corner of your garden, or a couple of tubs, and let the kids and their grandparents/dad grow stuff together.  (or even with you, but you might be better to supervise from the patio with a gin!)
Photo finish
How about getting some old pictures from grandparents's house, scanning them and creating a slideshow of their lives?  The easiest way is of scanning them is to take photos of them using your smartphone, then use an app like iMovie or Photo Slideshow maker.  Add some music and invite them round for a viewing and some tears and laughter!
Just between us
I love all these Christmas list ideas, but this has to be one of my favourites!  Just Between Us Journal is a wonderful way of ensuring that our girls (or boys) are able to communicate and feel comfortable with family members. With the pressure that our young people are under today, I think this could be a really valuable tool, especially if you are able to start it before they reach their teenage years
Did you get any Christmas list ideas?  Do you have any other suggestions that others could benefit from?  Feel free to comment below and share your ideas.
I hope that this blog post has given you some inspiration for Christmas.  None of them will break the bank and will hopefully add some magic into your festive season.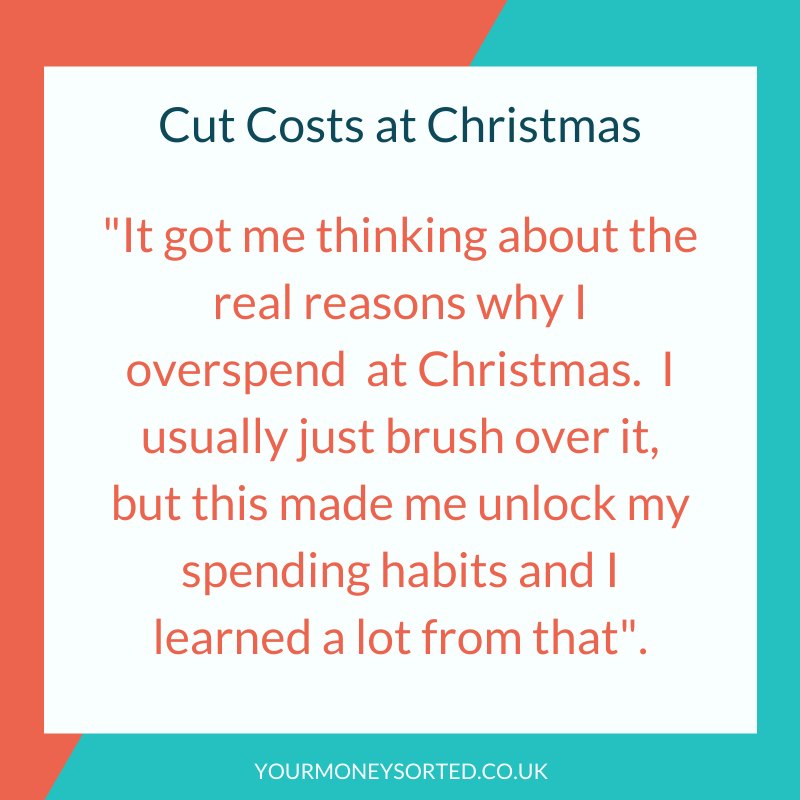 Eileen x
Hi, I'm Eileen Adamson, Your Money Sorted coach, helping female teachers to become happier, healthier and wealthier. By showing you how to make small, sustainable changes, I can help you create the time, freedom and financial security you deserve.
For more information on how I can help you, please see my coaching courses, my Etsy shop or my Amazon shop.