Claim your freebie!

Free Emergency Fund Challenge

Add £500 to an emergency fund

Be calm & more in control

Be able to make good financial decisions
Take a course!

Who is it for?

feeling like the joy has been sucked out of Christmas and replaced with stress

How will it help?

keep your Christmas costs down and easily resist the pressure to spend more
The fantastic Cass from Frugal Family tagged me in post about what she loves most about Christmas, and encouraged me to share my thoughts about what I love most about Christmas.  So here goes.....
What's Your Favourite Christmas Movie?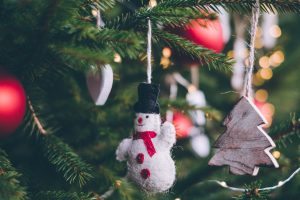 Honestly, I have no idea!  I am so rubbish at movies.  I fall asleep halfway through, can't work out what is happening and then remember 10 minutes from the end that I have seen it before.  It's a standing joke in our house that I am just rubbish with movies!
Have You Ever Had A White Christmas?
The very first year that I was with Dougie, my now hubby, we had a white Christmas.  He drove 70 miles through blizzards and heavy snow on Christmas Day, just to come and stay at my mum and dad's house. That was when I realised he might be a keeper!
Where Do You Usually Spend Your Holiday?
At home, in Dumfries, with friends and family.  We are really lucky because we have various different get-togethers with different friends and family to look forward to each year.  It's a really sociable and fun time of year for us and I just love it.
What Is Your Favourite Christmas Song?
I absolutely love all the Christmas Carols.  I am not religious in the least, but I do really love having the carols playing in the run up to Christmas. My favourite one is Hark the Herald Angels Sing
Can You Name All Of Santa's Reindeer?
Rudolph, Prancer, Dancer, Vixen, Donner, Blitzen, Cupid (?) That's it, so I guess the answer is no!
What Holiday Traditions Are You Looking Forward To This Year?
We have a big family Christmas gathering with my mum's side of the family each year, and it's always lovely to see everyone.  My sister and I have 9 cousins on that side of the family, and by the time we add partners, children, aunties, uncles and mum and dad there will be nearly 40 of us.  It's just a noisy, fun and entertaining day as we all get the chance to get caught up with everyone.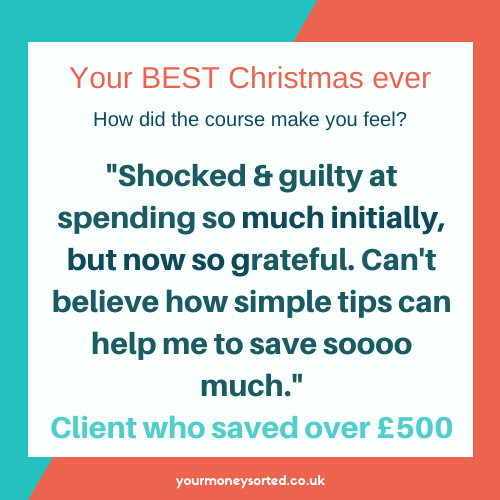 What Is The Best Christmas Present You Ever Received?
Last year Dougie gave me a surprise weekend away, with a couple of really good friends, The boys had got together, booked the hotel and made all the arrangements without telling us.  On Christmas day Susan and I both spoke to each other, but didn't mention our present, because we didn't know if the other one had opened hers yet!  Eventually the boys managed to work out that neither of us had mentioned it to the other, and told us that we both knew!  We had a very excited phone call then, planning our weekend away.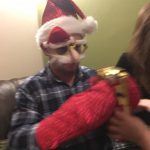 Most Memorable Christmas Memory?
It's always the games!  Recent ones include the "no-teeth" game, "spit the brussel sprout", "the oven glove game" and "poop the potato".  They have all caused great hilarity, which unfortunately has been recorded on video!  My sister and I both have very "hearty" laughs shall we say, so listening to us laughing in the videos makes me cringe, but makes me laugh even more!
What Made You Realise The Truth About Santa?
When I realised that my mum always wrapped presents from her and dad in the same paper as Santa, I began to quiz her.  I have always kept separate Santa paper, to avoid that problem. If only I had been so sensible with the tooth fairy, who having forgotten to leave money (again!), had left a wee note apologising.  I thought I had done a brilliant job of disguising my writing, but an eagle-eyed 7 year old spotted that it was my writing, and the tooth fairy died a painful death!
What Makes The Holidays Special For You?
Family, friends and fun.  And the chance to put the stove on first thing in the morning and have a chill out day on the few quiet days over the festivities. And that's it from me and the things that I love most about Christmas. What about you? Why not choose one of these questions and answer it in the comments?  Or answer as many as you would like.  It would be lovely to hear from you.      
What I DON'T love about Christmas....
...is that it causes so much stress for so many people.  The pressure on people is so intense, that it's hardly surprising research suggests 52% of people will still be paying for Christmas, this time next year.
That's why I created a fabulous Cut Costs at Christmas course.  It's designed to help you to have your best Christmas ever, but it will help you to:
think TOTALLY differently about your spending at Christmas
find it really easy to avoid all the temptation
regain that magical feeling around Christmas
be able to avoid pressure to spend more than you want to
have a brilliant Christmas on a budget (previous clients have spend HUNDREDS less)
be calm and organised for Christmas
be organised and ready to get REAL bargains
enjoy Christmas MORE than ever before
Please pop along and join my women only Facebook group if you have enjoyed this post.
I'm also going to tag a few blogging friends who I'd like to hear from about what they love about Christmas… Mel from More Organised Cat from Penny Wise, Life Rich Hollie from Thrifty Mum Lynn from Mrs Mummypenny Jennifer from My Mummy's Pennies Kerry from Money Saving Journeys Becky from Family Budgeting
Eileen x
Hi, I'm Eileen Adamson, Your Money Sorted coach, helping female teachers to become happier, healthier and wealthier. By showing you how to make small, sustainable changes, I can help you create the time, freedom and financial security you deserve.
For more information on how I can help you, please see my coaching courses, my Etsy shop or my Amazon shop.