Claim your freebie!

Free Emergency Fund Challenge

Add £500 to an emergency fund

Be calm & more in control

Be able to make good financial decisions
Take a course!

Who is it for?

feeling like the joy has been sucked out of Christmas and replaced with stress

How will it help?

keep your Christmas costs down and easily resist the pressure to spend more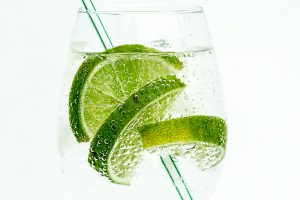 Does social media make you spend more than you otherwise would?  My conclusion is, yes, it does!  I also think that social media is contributing to the financial misery felt by many in the UK just now. 
Let me tell you why I think this.
I was enjoying First Dates, casually browsing through Facebook from time to time, when something exciting popped up in my news feed.
Edinburgh Gin do an advent calendar!
I love gin,I love Edinburgh and I love Christmas, so this seemed like a match made in heaven for me.  So I clicked on the post to read more about it.  The advent calendar has 25 x 5cl bottles, each with a different gin in them, one to be enjoyed nightly in the run up to Christmas.  This was pretty appealing to me, and sounded like a good excuse for having a drink, even on a school night. 
I eagerly clicked to find out more about it and that was when I stopped being so excited. It is £100. Yep, that's right.........ONE HUNDRED POUNDS, for a fecking advent calendar!
That is bloody ridiculous.
What is even more mad is that when I clicked on the John Lewis site, to read more about it, it was out of stock.  Judging by the number of comments on the Facebook post, there was a mad flurry of purchasing going on.  Everyone seemed to be really excited about it and people were getting tagged in it constantly.
My bet is that, for many people, the credit card was taking the brunt of the cost.  And I bet a few people woke up this morning, regretting spending £100 on an advent calendar.
Now, even if you do have a spare hundred quid, there are much better value ways to buy your gin.   You can get 2 x 50cl Edinburgh Gin Liquers (the Rhubarb and Ginger is my favourite!), plus a 70cl bottle of the orginal Edinburgh Gin and 70cl of the Seaside Gin, for just under £100.  That is nearly twice as much gin, for less than it would cost for the sodding advent calendar. 
That, for me, is a no brainer!
Alternatively you can get TEN bottles of Aldi's Oliver Cromwell London dry gin, recently declared one of the world's best gins, and a snip at only £9.97.  For only £19.94, you will have more gin than you would get in the advent calendar and having tasted it, I don't think you will be disappointed.
Fair play to John Lewis, and to Edinburgh Gin.
This is a brilliant marketing ploy, because they will sell like hot cakes and both companies will no doubt make a healthy profit. But what about the consumer?  How many people will be tempted into spending £100 on this when they can't really afford to?  How many others could have made much better use of that £100?
And what role does social media have in this?
Does social media make you spend more?  Or would you have spent it anyway?
Social media has a huge influence on our lives today.  For many people it is now the last thing they see before they go to sleep, and the first they see when they wake up.  Large proportions of time are also spent on social media in the hours between those two points.  Therefore it is no great surprise to think that social media must also have an impact on our spending.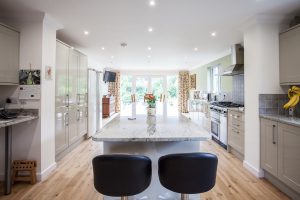 FOMO
I think one of the biggest impacts of social media, is that we can often have the fear of missing out.  Other people post pictures of newly designed kitchens, awesome living spaces, that fabulous new bag.............the list is endless.
Think also about pictures of fantastic nights out, weekend spa breaks and wonderful holidays and it is easy to see why people are tempted into spending more money than they might otherwise do.
          "If they can afford a couple of holidays abroad each year, then surely we can too."
"Just look at their amazing kitchen.  Let's get ours done too."
"They were at that new restaurant last night.  Why don't we give it a try this weekend?"
"A £100 advent calendar.  I saw that Jenny, Sheila and Claire all said they had bought one, so I didn't want to be left out!!"
Do any of these sound familiar to you?  I imagine that you might have said a similar phrase at some point!
Relaxing at home
When I spotted this advent calendar, I was sitting on a comfy sofa, enjoying a lovely beer, with my hubby and my 3 kids.  Content, happy and relaxed. 
Then up pops the thread about the advent calendar! It's well known that shops play music to make us relax, supermarkets bake bread to tempt us into buying more, and assistants in clothes shops are taught how to make us feel at ease. 
Social media has an immediate advantage over stores, because you are sat in the comfort of your own home, which is as relaxed as you are likely to be. 
Relaxed = vulnerable!
If we are relaxed and comfortable, then we are much more likely to be tempted into buying.  How many times have you been sitting on Facebook and 2 minutes later are browsing on the web looking for that MUST HAVE item that you have just seen on the news feed?  I know I have done it, and I suspect many of you will have too.

Been on the bevvy!
Now I don't know about you, but I love having a wee sociable drink at the weekend, even if we are not going out. (edit:  Used to love.....I have now been alcohol free for over a year!) A chilled cider or a long, cold gin is something that I really look forward to at the weekend and I rarely stop at one!
I have never been tempted to go shopping after a boozy lunch, but how tempting can it be when you are at home with the whole shopping world at your fingertips?  The combo of alcohol, social media and the web are not a great one for sticking to a budget.
A guy I know recently woke up after a night on the beer with his pal, to discover that he had booked a holiday to Ibiza, complete with foam party, drinks package in a nightclub and a booze crusie! 
Would he have booked it sober?  Probably not! 
Would he have booked it if he had to wait until Monday morning to go to a travel agents? I doubt it. 
Would he have booked it if he hadn't seen pictures of another group of mates on a lad's holiday?  Probably not!
It is really easy to make poor spending decisions when you are sitting at home, having a quiet drink and getting bombarded with adverts.

You are the target
How often do you notice now that adverts pop up for the very thing that you were looking at earlier in the day?  I will bet it is pretty often! 
Social media and the web are a marketeers dream.  They track every move we make, see what we have been looking at, then set up adverts to pop into our newsfeed on a regular basis. 
This Elvis and Kresse bag keeps popping up just now on my news feed - I LOVE it, but haven't quite plucked up the courage to spend that much on it yet.
However, if I was a bit less disciplined, I might well have caved in by now, because I literally see adverts for it every day on Facebook.  The temptation of this is often too much for all of the above reasons, and we end up spending money that we don't really mean to spend.
How can we avoid this?
The first thing to do is to be aware.  Be aware that companies are targeting you, trying to tempt you when you are relaxed and more vulnerable and trying to get you to part with your cash.  Even something as simple as bringing this to your attention can help you to spend less.
Set a waiting time rule.  If you find yourself tempted into purchasing something that you had no intention of purchasing, then make yourself wait for a certain period of time.  eg:  you might have to wait 5 minutes, an hour, 24 hours or even a week.  You decide what works for you. 
If you choose to use a waiting rule, then you will often find that just having that time to think or to go and do something else, will mean that you don't want to purchase the item.
If you do still want to purchase the item, then just spend some time checking out prices elsewhere and don't forget to check out if you can get cashback, through TopCashback or Quidco. 
What about you?
I would love to know if you feel that social media has ever made you spend more money than you meant to, so comment below and share your story.  You never know, it just might help others to avoid the same trap!
Social media can be good too though
Why not come along and join my Your Money Sorted group, where I am aim to help women in the UK to become happier, healthier and wealthier.    
Eileen x
Hi, I'm Eileen Adamson, Your Money Sorted coach, helping female teachers to become happier, healthier and wealthier. By showing you how to make small, sustainable changes, I can help you create the time, freedom and financial security you deserve.
For more information on how I can help you, please see my coaching courses, my Etsy shop or my Amazon shop.