Claim your freebie!

Free Emergency Fund Challenge

Add £500 to an emergency fund

Be calm & more in control

Be able to make good financial decisions
Take a course!

Who is it for?

a busy woman struggling with money, with no time to fix it?

How will it help?

quickly reduce anxiety & begin to feel more confident with money

implement simple systems, saving time & money with easy to follow money tips

start paying off debt, build emergency savings & security
When I first heard of Financial Coaching I had visions of a loud, brash money expert telling me about some "get rich quick" scheme, where I was promised the world, followed by a slow realisation that I had been duped!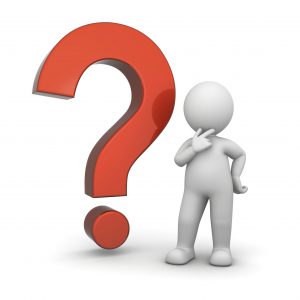 How wrong could I be?
Financial Coaching is the most practical, effective and enjoyable way of sorting out your money worries, allowing you to then move forward with an optimistic and healthy attitude towards money.  Read on to find out how you can get started TODAY, completely free of charge. Fill in your details below for immediate access to my FREE online Your Money Sorted Challenge
Why is it needed?
The Money Advice service reports that half of adults in the UK are worried about their financial situation and 52% of the population struggle to pay their bills.  The stress of this can cause headaches, back pain and sleepless nights, as well as being a leading factor in relationship breakdowns. If this sounds familiar to you, then what can you do about it?
You can become your own money expert, starting today.
My mission as a coach is to empower YOU to become your own money expert. Through coaching you will improve your money management skills, increase in confidence, reduce stress levels and improve your emotional and financial well-being.
Imagine feeling motivated and excited about sorting out your money. 
That is what Financial Coaching could do for you. As you become your own money expert you will:
Have enough money to live on, enough money to enjoy and enough money to create a secure future
Be able to relax and enjoy life to the full
Confidently manage your money, make great financial decisions and look forward to an exciting future
Be on the way to being debt-free, have money for emergencies and feel calm and confident about money
Have more money to spend on the things you love, more time to spend with the people you love and have more opportunities for you and your family
How does it work?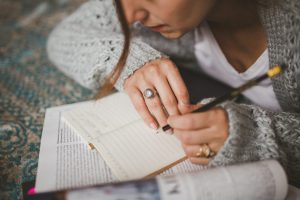 Through online Your Money Sorted courses I will give you a simple process that will give you the tools and knowledge to help you to be a money expert.
The process of financial coaching will help you to think about what you would like in the future - where do you see yourself in 5 years time?  In 10 years? In 20 years? 
With my assistance, it is then easy for you to set powerful and inspirational goals for your future. You will then examine your current financial situation with a fine toothed comb and identify areas for improvement. 
We will also discuss your habits, values and attitude towards money,  and help you to learn how these have affected your relationship with money to date.  Challenging you to think of ways to improve your situation, as well as suggesting changes you could make, will help you to make powerful and long-lasting changes.  
As your work through the process I will be with you every step of the way, providing guidance and support as you make the changes needed to bring your finances into order.
Is this how you feel?
Do you:
sometimes feel useless with money?
feel frustrated that you work so hard and still struggle to make ends meet?
worry about money?
feel ashamed or guilty?
lose sleep over money problems?
I totally get it.  I understand your feelings.  The feeling of helplessness.  Feeling that nothing will help.  Unable to see a way out.
It doesn't need to be this way.  I can help!
Why not get started today on my FREE Your Money Sorted challenge?
You will get immediate access and it will help you to start to learn about your money habits and help you to make real changes in your finances. I look forward to seeing you in the challenge.
Eileen x
I am Eileen Adamson, Your Money Sorted coach, working online with UK based women.  I can help you to develop a better relationship with money and feel calm, relaxed and positive about money.  This will allow you to feel confident, in control and able to make good financial decisions. Through creating a good relationship with money you can then live the life that YOU want to lead.