Claim your freebie!

Free Emergency Fund Challenge

Add £500 to an emergency fund

Be calm & more in control

Be able to make good financial decisions
Take a course!

Who is it for?

a busy woman struggling with money, with no time to fix it?

How will it help?

quickly reduce anxiety & begin to feel more confident with money

implement simple systems, saving time & money with easy to follow money tips

start paying off debt, build emergency savings & security
I have been asked a few times recently whether there are special mortgages for teachers.
The answer is YES! However, they are not necessarily the best mortgages for teachers. 
Read on to find how to get the best mortgage rates for teachers.
Firstly, why are there special mortgages for teachers?
Teaching is generally a secure profession, bringing in regular, guaranteed income, making it likely that lenders will want to offer teachers mortgages.
However, many teachers are on temporary contracts, making it difficult to get a mortgage. Some specialist lenders recognise this and offer mortgages for supply teachers when other lenders won't.
Another issue for teachers is that they often live in areas where housing costs are higher, simply because they need to be within travelling distance of their school. Some lenders recognise this and are happy to offer up to 100% mortgages in certain situations.
Young, single teachers, especially, may struggle to get together enough of a deposit to be able to buy a house in an expensive area. Some lenders will take into consideration the fact that these young teachers will get yearly increments until they are at the top of their pay scale and are prepared to offer them a slightly bigger loan than to Joe Bloggs.

However, do teachers get better mortgage rates?
You might think that this is all good news, and rush to look for providers who deal specifically with teachers mortgages. 
However, I would avoid jumping in too quickly on a teacher mortgage. Specialist companies may, or may not, offer the best mortgage rates for teachers. 
It is important that their mortgage rates are competitive in comparison to the rest of the market, if you are to get the best mortgages for teachers.
Gain as much knowledge about mortgages as possible, before embarking on buying or remortgaging your property.
A mortgage is the biggest debt that most people are likely to take on, and it is vital that you get it right.
The difference between a good deal and a bad deal can make a difference of hundreds of pounds a month and tens of thousands of pounds over the lifetime of the mortgage, which is why it might sometimes be better to avoid teachers' mortgage rates.
To buy your house as cheaply as possible there are many considerations.
How much to put down as a deposit, how much to borrow, and how long to pay it back over, are 3 big decisions.
Whether to choose fixed, variable, offset or capped mortgages is also a decision that you will have to make. I cannot advise you about what you should do, because everyone's circumstances are different. 
However, in general terms:
put down as big a deposit as you can
borrow the minimum amount of money that you need
pay it back over as short a period as possible
borrow it at as cheap a rate as possible 
It's a minefield
Making all these decisions for yourself is not easy though. There are so many variables, that many people simply don't know where to start.
Some then take what they see as the easy way out, and go to their bank and ask for a mortgage. This is NOT a good plan, unless you are fortunate enough to bank with someone who happens to offer good mortgage deals!
Others research for themselves, before deciding on a deal and organising that themselves. This is possible, but to ensure you are getting the best deal, you need to be aware of all the possible pitfalls.
You should consider things like initial fee, deal period and Standard Variable Rate (SVR) after the deal period finishes. Another thing to consider is early payback clauses and penalties for paying back your mortgage early.  While we may think that we won't need to pay it back early, many people's circumstances change and can necessitate a house sale.
A 3rd option is always to consult a financial adviser, preferably, an independent one, who has access to all the products on the market. However, there is generally a cost associated with this, and although a good financial adviser will possibly save you money in the long run, it is an expense that most people can do without.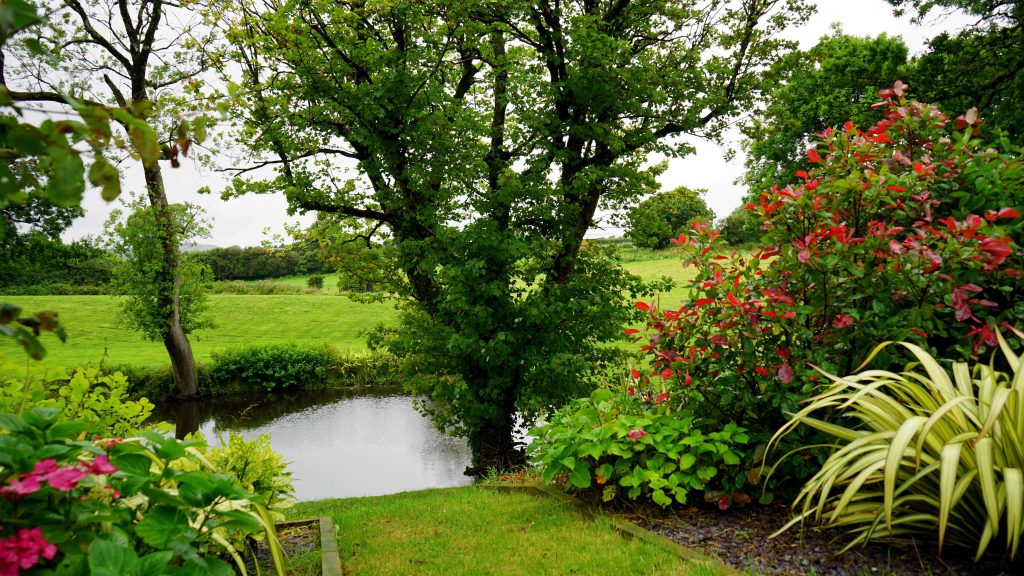 Free and unbiased help
Habito are an online company who specialise in offering FREE and impartial advice to people who are looking for a mortgage.
I am the first to say, "if something sounds too good to be true, then it generally is"; however this really is true!
The reason that Habito can offer a free service is that they work online, use up-to-date technology, have low overheads, and can pass this saving onto you. They get paid by the mortgage companies for selling their mortgages, and that is how they make their money.
They promise that they will get you a great deal, and are in no way influenced by how much the mortgage companies pay them. This means that you can get expert help with your mortgage, completely free of charge.

What are you waiting for?
Changing your mortgage deal is a HUGE deal.  Not because it is difficult to do, but because it has the potential to save you BIG money. 
Regardless of who your mortgage is with, or how long it has to run, it might be a good idea to get in touch with the guys at Habito and see what they can do for you.  
It's even sometimes worth paying a cancellation fee for a mortgage, to secure a better rate, because the cheaper interest rate will save you considerably more than the cost of the cancellation fee.
If you do use Habito, then I would love to hear how you found the process in the comments below.
Eileen x