Claim your freebie!

Free Emergency Fund Challenge

Add £500 to an emergency fund

Be calm & more in control

Be able to make good financial decisions
Take a course!

Who is it for?

a busy woman struggling with money, with no time to fix it?

How will it help?

identify the money blocks that are holding you back

implement simple systems to pay off debt & build savings

banish guilt, reduce stress and FEEL GREAT about money
Everywhere we look there are articles on the price rises and posts on how to save on energy bills.  I'm trying very hard to reframe all the price rises and find some positives in them, rather than being despondent and letting them get me down.  
One reframe I have is that it is an opportunity to do a bit of good for the planet by reducing my consumption. Often I read about how to cut my consumption, but then don't actually do it, so I am feeling that this is a chance to put these thoughts into action and reduce my energy costs. That's got to be a positive thing.  
If you would like to join me then read on for some quick and simple ways to save on energy bills, alongside reducing consumption.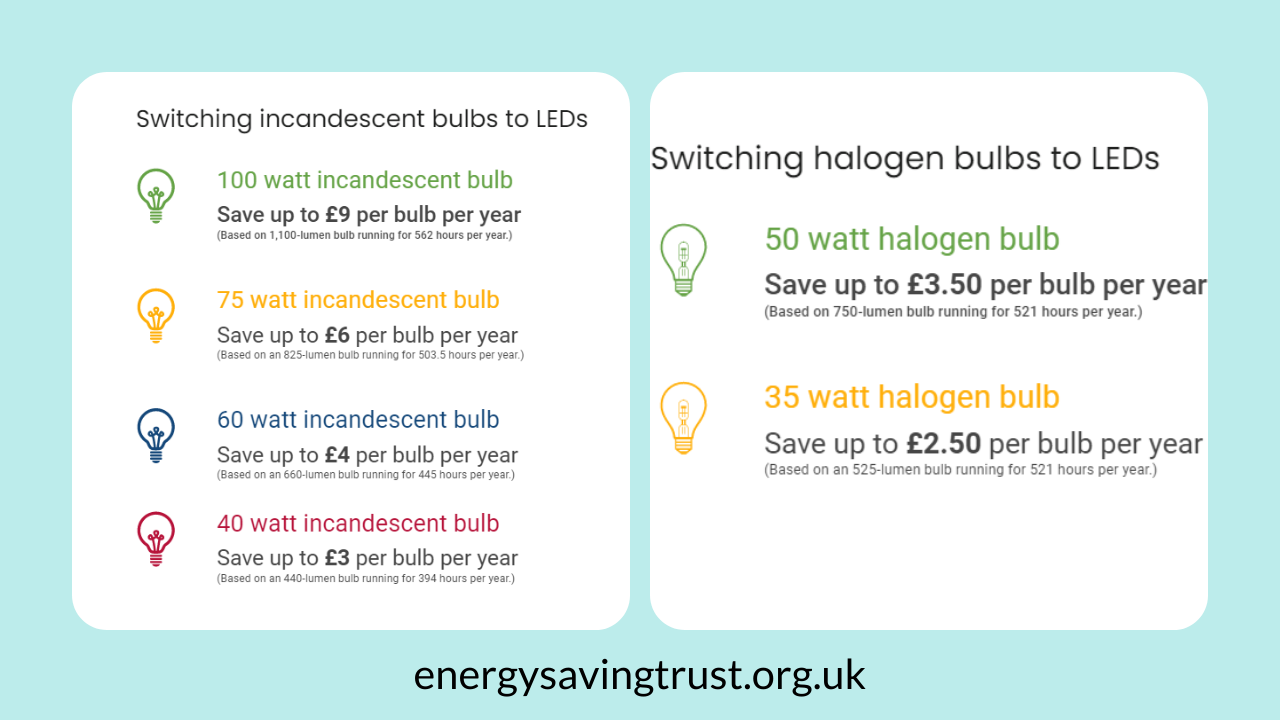 Kitchen water savings - £75 (plus £55 for tumble dryer)
Most of us are probably used to only putting the required amount of water in the kettle when we boil it, thereby saving £11 a year.  It may not seem much, but it all adds up!
By popping an aerator onto your kitchen tap you reduce the amount of water used, but still retain the same pressure and save £22 a year. 
Reducing your washing machine use by one load a week and washing at 30 degrees will save you £28 a year.  By not using a tumble dryer you can potentially save £55 a year.  With a big family and a Scottish winter (or summer!) it is not always easy, but even reducing it by half will help you to make some savings. 
By running the dishwasher once less a week you can save £14 a year, which may not seem much, but it's better than a kick on the backside, as my dad would say! 
Heating and hot water accounts for around 55% of your energy bills, so the potential to save is greater here.
According to Which research a typical 3-bed semi can save around £75 a year by installing a thermostat, programmer and thermostatic radiator valves. 
Google Nest has done research with customers and found that in the UK customers saved between 8.4% and 16.5% on their energy bills with a Nest Thermostat.  This gadget learns what you like in the first week, then automatically sets up a weekly schedule that adjusts your household temperature to your preferred options.  Through using this and the associated app, you can see where else you can make savings on top of the savings you will make from Nest controlling your household temperature.  
Other suggestions for saving money on heating costs are cleaning out your radiators, checking that they are balanced, and ensuring that your boiler is set at the optimum level.
Do you ever fill up the kitchen sink, then have to add loads of cold water before you can put your hand in the water?  Do you do the same with the bath?   I did, until someone pointed out to me that it was ridiculous to pay to heat the water up, then have to cool it back down!
Save on energy bills - total possible savings
It's difficult to know for sure, as some of these measures will overlap each other, but I reckon that if you implement all these measures the average household could potentially save more than £300 per year.  
It's got to be worth a try, especially as these measures will actually help the planet as well as your pocket. 
Eileen x