Claim your freebie!

Free Emergency Fund Challenge

Add £500 to an emergency fund

Be calm & more in control

Be able to make good financial decisions
Take a course!

Who is it for?

a busy woman struggling with money, with no time to fix it?

How will it help?

quickly reduce anxiety & begin to feel more confident with money

implement simple systems, saving time & money with easy to follow money tips

start paying off debt, build emergency savings & security
This money saving challenge could just be a game-changer.  What else could you do in 5 minutes a day that would make a difference to the rest of your life?
The women in my Facebook group told me that they were fed up feeling stressed about money, sick of living pay day to pay day, and tired of working really hard, with not much to show for it.  They wanted to change, and wanted to feel in control of their money, but that they didn't have any time to do anything about it.
Does this sound familiar?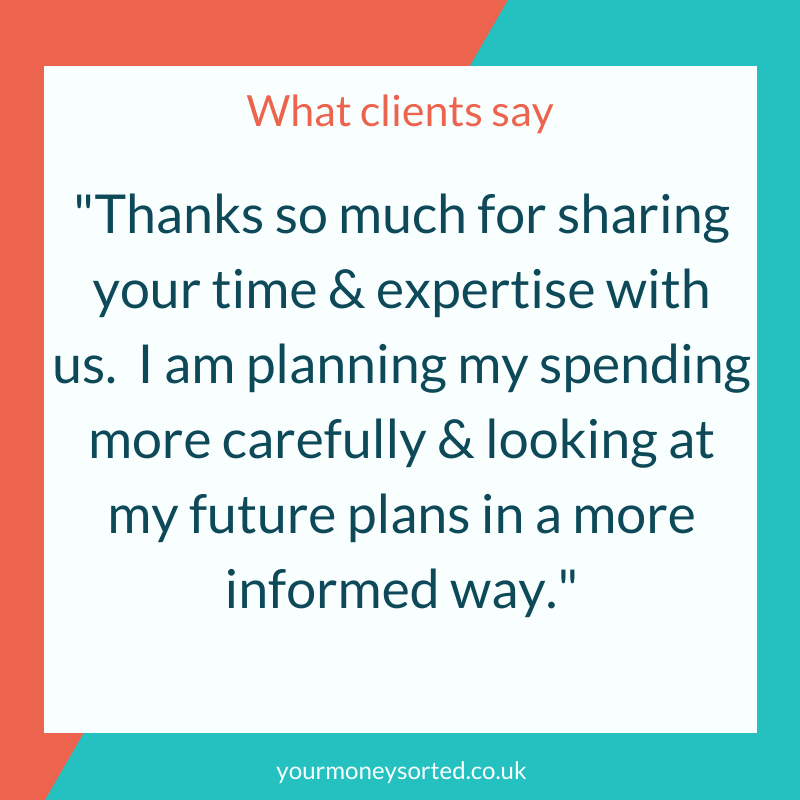 Too busy
There are so many women out there just like you, who are working really hard, both within and outwith the house, and finding time for yourselves can often be difficult.  If you do manage to grab half an hour to yourself, the last thing you want to do is deal with boring money problems.
However, this is leading to a situation where more and more families are feeling the financial pinch, and struggling to manage on a day to day basis. 
This needs to stop! 
We all work hard, and we should feel that we are being rewarded for that, by having money for all the things that are important to us, without feeling guilt, shame and despair around money.
Simple steps to success
This is why I developed this Money Makeover money saving challenge, a 30 day challenge, designed to help busy women take control of their money in just 5 minutes a day.  With simple, actionable tasks, you will get stuck in and get the basics sorted quickly, with minimum effort, and maximum gain.  In just 30 days you can expect to feel calmer and more in control, with more money in your hand!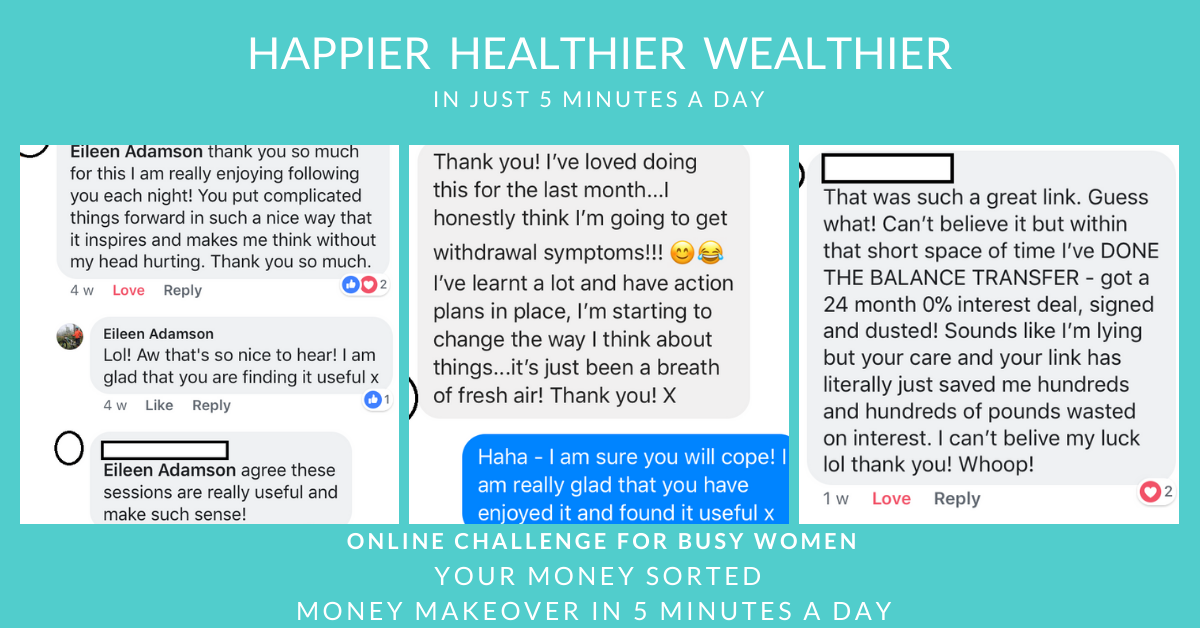 Does it sound good?
I am Eileen Adamson of Your Money Sorted, a business designed to help women to feel happier, healthier and wealthier, with more money to spend on the stuff they love. I'm going to tell you a wee bit about my story, so that you can hopefully see where I'm coming from, why I am doing what I'm doing and, how that can help you.
Life-changing news
I had always thought that I was "good" with money, but I constantly worried about it.  I always felt skint, and was always worrying about the fact that we never seemed to have enough.  We had enough to pay the bills, but I felt out like I was missing out on the fun things in life. 
Eventually I got fed up and set out to find the answer!
I started learning about money mindset, and discovered so much about myself I couldn't believe it!  I looked at my attitude, my habits, my values and my feeling around money.  It was a huge eye-opener, and one that has changed the way I deal with money forever.  It made me so much more positive about money, which has helped me in so many ways.  I feel calmer, happier, more organised around money and I no longer constantly worry about money.
There's been research, done recently, that has proven that it's attitudes and habits around money, and the way that you view money that causes the problems, rather than the actual money itself. How you feel about money, affects how you deal with it, which in turn affects how much money you have in your life.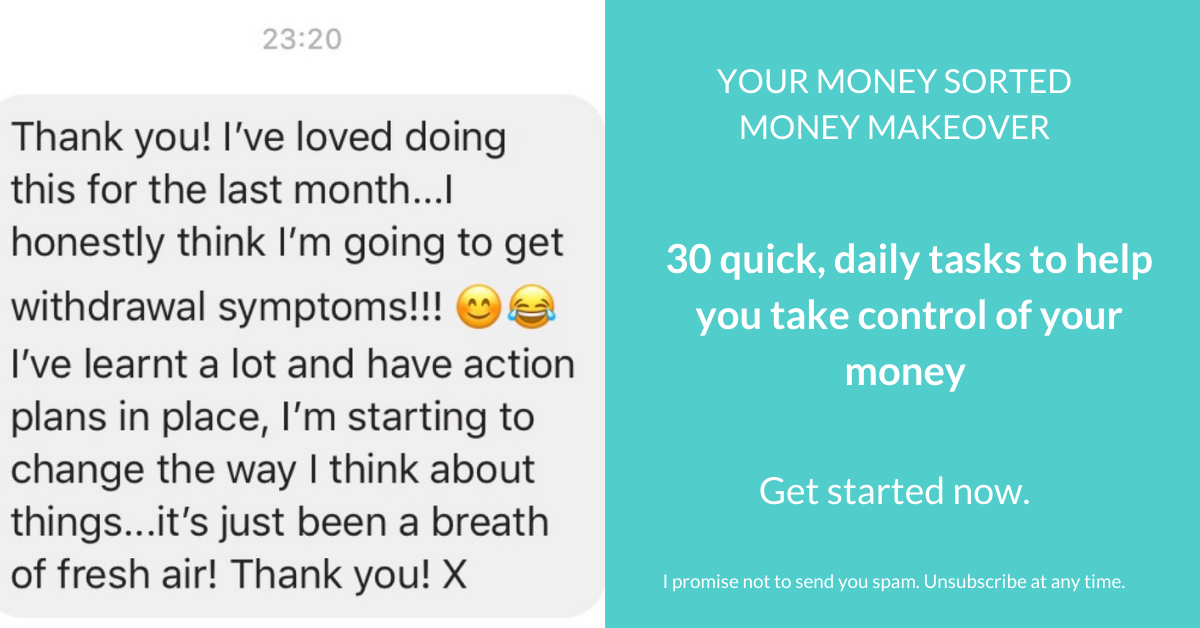 How can my money saving challenge  help you?
I created this 30-day challenge to help you to create a positive attitude towards money, and take you through a series of simple steps which will transform your money situation.  You will finish this feeling excited, organised and with more money in your hand.  You will also have a plan to pay off debts, and exciting plans for your future, so.........
If you have any questions don't hesitate to get in touch.
Eileen x