Claim your freebie!

Guide to becoming debt-free

Practical help in paying off debt

Calmer and more in control

Simple guide - steps to take

Be motivated to WANT to pay it off

Compare different scenarios
Take a course!

Who is it for?

a busy woman struggling with money, with no time to fix it?

How will it help?

identify the money blocks that are holding you back

implement simple systems to pay off debt & build savings

banish guilt, reduce stress and FEEL GREAT about money
If you're going into 2022 worried about debt, you can rest assured that you're not alone. The average adult in the UK owes over £3,700 in unsecured debts according to The Money Charity statistics.
Having your salaries eaten away by inflation, coupled with lack of time and the stress of a teaching career, means that it's easy to increase your debt, but much more difficult to reduce it!
Getting debts paid off will give you more money for the things you enjoy, so read on for 6 simple tips to help you to pay off debt. 
1 Teachers Ditch Debt - Find support
It's vital when dealing with debt that you have people who can cheer you on. Tell family and friends and ask them to support you in your journey.  Also consider asking for support from colleagues, in online groups and check out #TeachersDitchDebt on social media and join my free Teachers' Ditch Debt challenge in January.
This might seem like an odd suggestion, but it's vital that you don't beat yourself up over your debt. No amount of remonstrating with yourself is going to make any difference.  Accepting the situation, forgiving yourself and creating a plan is the most productive route forward.  
Getting started can be difficult and even scary.  Taking small steps will help, as will a nice notebook!  Start by gathering all the information you need.  Statements, total owed to each provider and interest rates.
4 The big question - Can I afford to pay off my debt?
The following questions will help you to answer this.
Are you struggling to pay minimum payments on debts and pay other bills?
 Is your total debt (excluding mortgages) greater than 1 year's net income?
If yes, then you would benefit from getting some free debt help from StepChange or National Debtline.  If no, you might be able to manage it yourself, using a method called snowballing.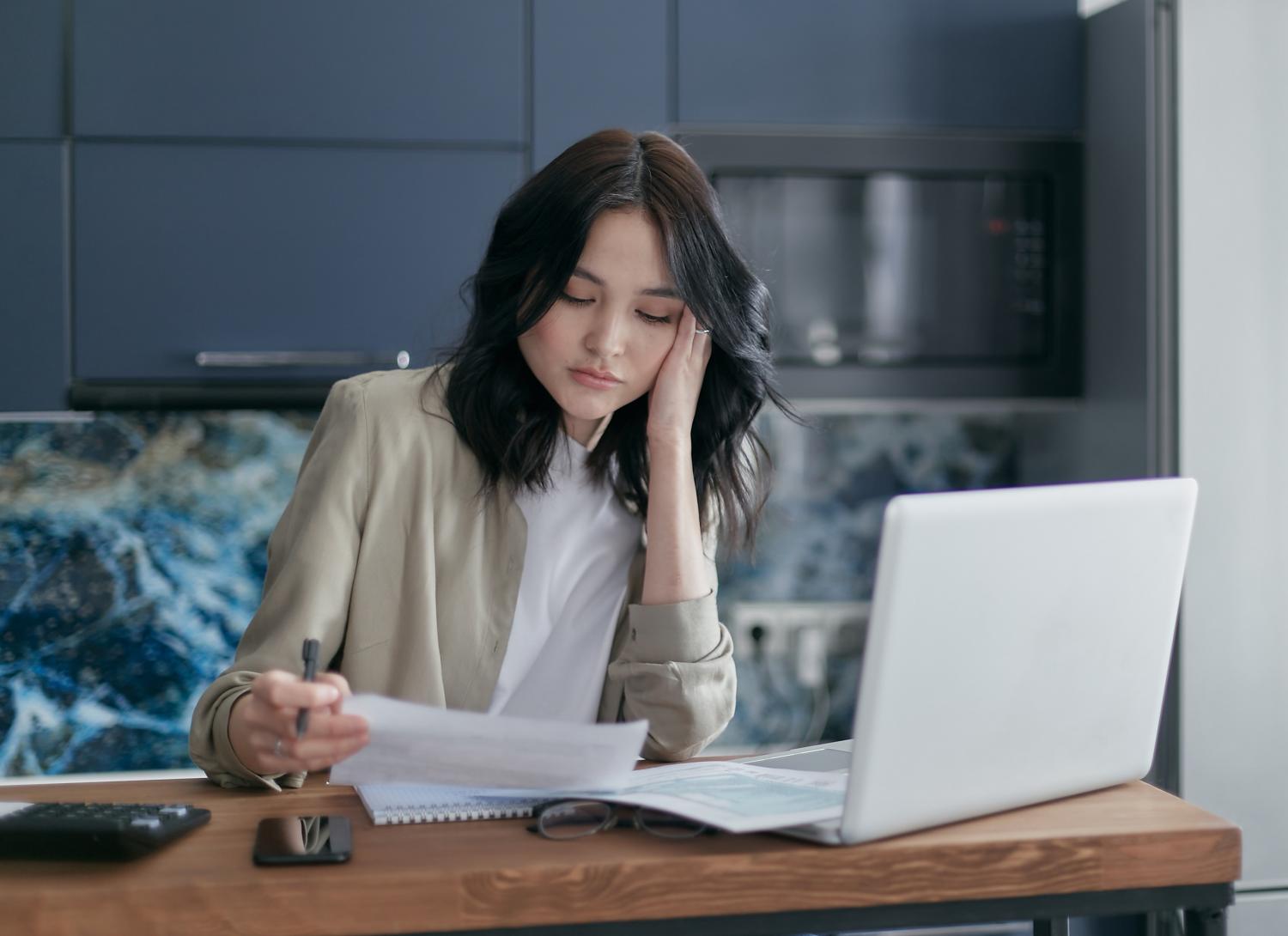 Snowballing means that you pay your debts off in a specific order and have a step-by-step plan to follow.
There are 2 ways of doing it:
Option 1 – Pay the debts in order, starting with the ones with the highest interest
Option 2 – Pay the debts in order, starting with the smallest debt first
You can decide which option suits you best.  Paying the ones with the highest interest first makes the most financial sense because it is the cheapest way to do it.
However, paying the smallest ones first might feel more motivating, because instead of having 5 debts to pay, you will only have 4, then 3. This method works better for some people because it can feel like you are paying it off more quickly.
Find an online snowball calculator and insert the figures to see when your debt-free day could be.   Then get creative.  Can you:
Find more money to put towards your debts?
Switch credit cards to 0% interest using Money Saving Expert's soft search tool?
Then play about with the figures in the snowball calculator to see how much sooner your debt-free day can be.
Getting started is the most difficult part but taking one tiny step right now will take you one step closer to your debt-free day.
Good luck.
Eileen x