Claim your freebie!

Teachers' Retirement Planning

Can you retire when you want to?

Find out your pension's worth

Get state pension statement

Calculate ideal retirement income

Estimate retirement income
Take a course!

Who is it for?

a UK based teacher who wants to retire early

How will it help?

know your ideal and predicted income in retirement

be empowered to take more control of your own retirement

be able to look forward to an exciting, well-deserved, early retirement
Jon from The Money Shed is featuring today in our be inspired for retirement series, showing you how you can earn money from home. These ideas can help you to see that to earn money from home can allow you to plan for the retirement you really want, without having to eat beans on toast for the next 20 years!

Tell us a bit about you and your family
We're a family of 3 with everyone over 18 now so the days of pocket money and buying jumpers for the child are well over. However what lays ahead in the coming years is paying for accommodation for University, which at around £5000 a year isn't going to be cheap!
Where are you employed?  What do you do?
I work in ICT for Local Government. I've worked at the same place for around 10 years now, starting as a contractor for around 6 months, before I became full time and have been working my way up the career ladder ever since!
What do you enjoy about this job?
Being a manager! I love developing staff and motivating them. I also enjoy the autonomy that comes with management of running my own projects and having the freedom to make my own decisions. I've worked hard to get myself up to this position and it's something I don't think I would ever want to give up completely.
Tell us about how you earn money from home.
I earn around £2000-£3000 a month from home alone. I run the UK's largest community website for earning money from home which is The Money Shed. On top of that I do the usual mixture of Risk Free Matched Betting and other bits and bobs.
When did you start this and what inspired you to do this?
I think I must have started around 11 years ago when I first started buying things from Poundland to sell at a profit on eBay. I think I've always had the drive to try and find new ways to earn online so that I can get the most I can possibly earn for the amount of time I have.
What do you love most about it?
Seeing what each week brings. I've recently drop my days down to 4 instead of 5 in my main job so that I can concentrate on The Money Shed more. Each week ends up with an endless 'to-do' list of things to do on my 'work at home day'.  I suppose that is no bad thing and shows I made the right decision.
What do you find most challenging about it and how do you overcome this?
I get distracted far too easily. I now tend to try and work somewhere other than home so that doesn't happen and I can concentrate fully on the job in hand.
For many, the retirement age is now 67 or 68.  Do you still see yourself still working at this age?
I'm in my mid 30's so I'm unsure on that one. By 55 I would hope to have my mortgage paid off so at the very least I would expect to be working very few hours by that age out of choice!
What does your ideal retirement look like?  When?  What do you see yourself doing?
I suppose I would like to retire when I CHOOSE. I see many people at work who are dragging themselves to work in their 60's and just want to quit, but can't afford to.  That isn't a situation I would want to end up in!
What plans do you have in place to allow you to live this ideal retirement?
Honestly, zero!! Buying a house early enough will help and living in the North of England property is definitely cheaper, which has REALLY helped us. Who knows what the future holds though. We might move city or country in the coming years; it's just so hard to plan!
Although Jon hasn't started planning for his retirement, I thought it was worth including his story.  
The Money Shed
is packed full of ideas to help you bring in some extra money, which might help you to put something away for your own retirement.  
Follow him on Facebook
to get regular updates.
For further inspiration why not pop over to my friendly 
Your Money Sorted Facebook group
 – it's for women only and it will help you to have MORE money in your pocket to spend on the thing you LOVE.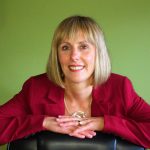 Eileen x
I am Eileen, 
Your Money Sorted
 coach, working with UK based women helping them to become financially empowered.  Being calm, confident and in control of their finances, allows them to concentrate on the things that are important to them. Previous clients feel that they can spend more quality time with family, friends and having fun. That has to be a great thing doesn't it?