Claim your freebie!

Financial Security for Teachers

Release fears of the future

Financially resilient & secure

Provide great experiences for you and your family

Enjoy life to the full now
Take a course!

Who is it for?

a female teacher, wanting to feel calm & in control of your money

How will it help?

feel good about money, enjoy life more and feel like YOU again

reduce stress levels & create time for you & your family

pay off debt, make smart savings & build wealth
In this series about creating financial security, guests will inspire you with tales of how they plan to use their money to create a sense of financial freedom. First up is me :-)
Tell us a bit about you and your family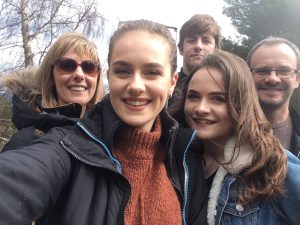 I am Eileen, mum to 3 funny and lovable teenagers and married to my bestie, Dougie.  Well, most of the time he's my best pal, other times he really does my head in! 
Same goes for the kids to be fair; they can be pretty annoying too.  I am sure they all say the same about me though, so it's all good and pretty normal for family life.
What do you do to make money?
Teaching PE 2 days per week in a local secondary school and bookkeeping for a couple of local business makes up the first part of my week.  I am also a financial coach, blogging about money and running online coaching courses to help UK women to learn to love their money and to use it to create a life that gives them financial freedom to make choices that suit them.
I also deliver financial education in schools for a wonderful charity called SIFET (Stewart Ivory Financial Education Trust)
How long have you been doing this?
I have been teaching PE, in the same school, since 1993.  Ten years ago I was feeling overwhelmed with everything in life.  Home life was stressful and school life was equally stressful and I knew that that something had to give. If I didn't make a change in my life, then my mental health was going to suffer.
I cut down to 2 days teaching, and started my bookkeeping business, giving me a much better work/life balance.  Cutting down my hours to my current 0.4fte has helped me to love my teaching again, after a few years of really not enjoying it. 
A few years later, I trained as a financial coach and started Your Money Sorted, so I now combine the 3 areas.  I love the freedom that I get from working for myself, as well as loving the first part of my week when I get to work with a great team of people and fantastic kids.
What inspired you to do it?
I have always loved numbers and balancing the books makes me happy (I know it's a wee bit weird!)  
I have always been fairly good at managing my own money, but a few years ago, I started learning about money mindset and it just truly fascinated me.  It made me realise that there is so much more to money than figures, and that over the years, I have been affected by having a poor attitude towards money.  I hated money for a while, because I felt there was never enough of it.
It is just recently been accepted that many people's money problems are nothing to do with figures and everything to do with emotions. Once I knew the problems in my own money story, I really wanted to help other people to make huge changes to their lives too.

What do you love most about it?
Having the freedom to be my own boss is amazing.  I decide when I work, where I work and how hard I work!  It's awesome.
I also love working with people and seeing them make a real difference to their lives.  It's hearing the relief in their voices, seeing the difference in their confidence and their excitement for the future.  Getting an excited message from a client who has got money in their account at the end of the month, has just got a promotion at work, or made her last mortgage payment, makes me so happy.
What do you find most challenging about it and how do you overcome this?
Balancing teaching, bookkeeping, coaching and being a mum is still challenging, but it's miles better than when I was teaching every day.  Sometimes I am overwhelmed with the amount of work I need to do.  However, accepting that I can't do everything and outsourcing things I don't enjoy helps. That leaves me more time to spend on the things I do enjoy.
This experience has led to me also setting up my Teacher Wellbeing Group, where I help other teachers to create the time, freedom and financial security that they too deserve.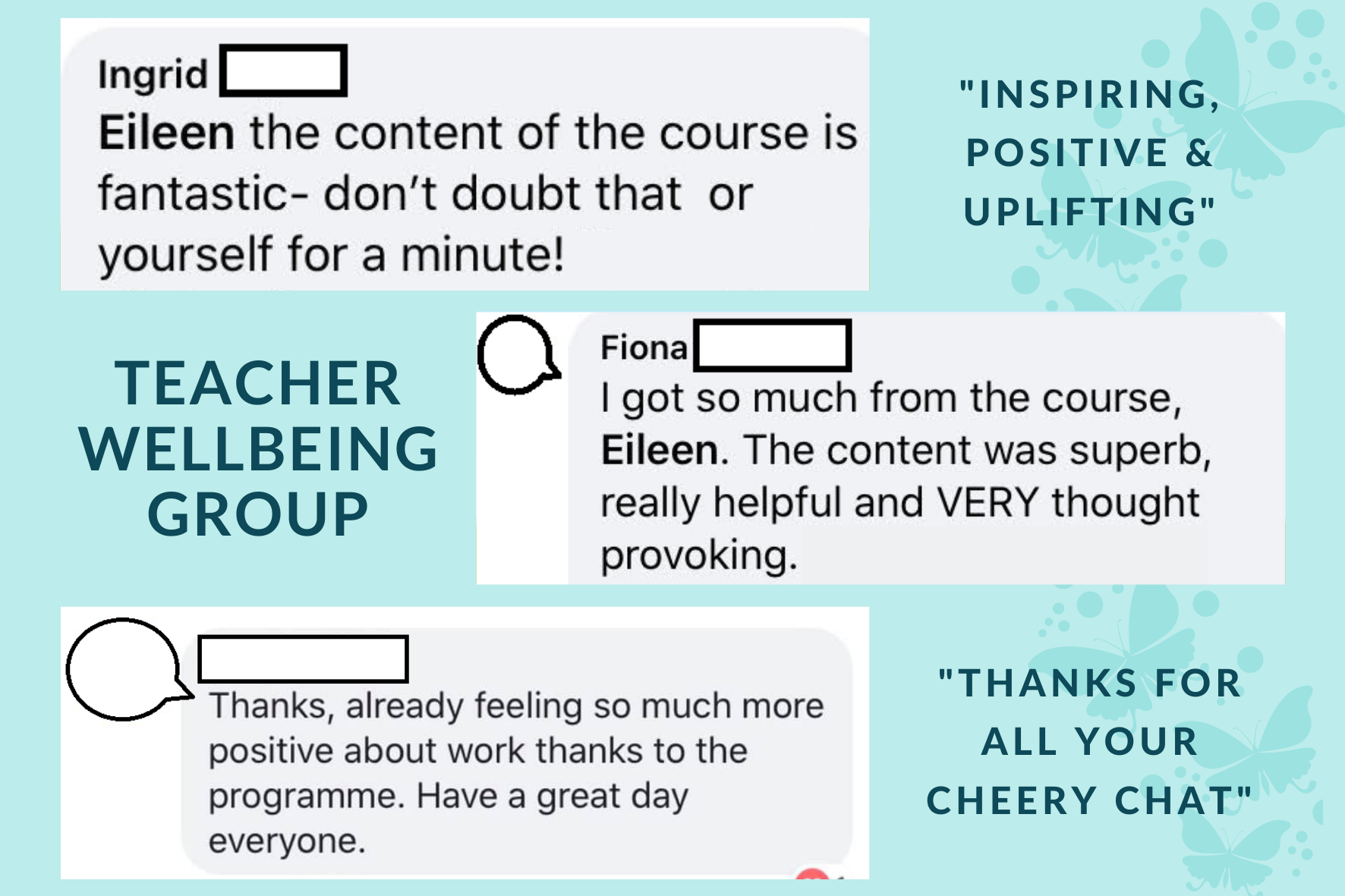 Money can make or break a person. Has your relationship with money changed over the years?
I have always been "good" with money, in that, other than when I graduated, I have never had problem debt.  I hated being in debt after graduation and, once I had a massive overdraft paid off, I swore that I would never be in debt like that again.
Once the kids came along, a combination of less income and more expenses meant that money was much tighter than it had been.  For a few years, I was really miserable about money.  I felt that I never had enough, and felt "poor". I hated this, but for years I felt that there was nothing I could do it about it.  It was the hand I had been dealt, and I was powerless to change it.
But it wasn't the money that was the problem - it was me!
It was only a few years ago I realised this.  It's up to me.  I could decide how I spent money and whether or not I made more money.  How poor or rich I felt, depended on me and not on money.  Learning about my money mindset is really fascinating, and I enjoy seeing the difference that simple changes can make to my finances, my attitude to money and my subsequent happiness.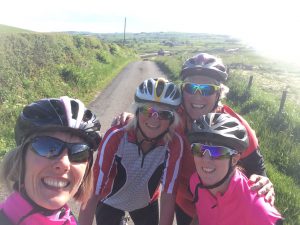 How do you feel that money has now made you happier, healthier, or wealthier?
The way that we choose to spend our money makes me happy  - things don't matter to me - people do.   Coffees with my kids, date nights with my hubby and, cycling and nights out with friends all take priority over buying stuff.  Holidays are also a real joy for us and we like to invest money in these.
What important choices have you been able to make because of money?
Money gives me the freedom to make choices that suit me and my family.  Being able to cut down to 2 days teaching and start my own business was the biggest thing. 
We were only able to do this because we had low mortgage payments, no other debt and money in savings that we could fall back on, if my business failed.  The benefits of this were massive, because otherwise I fear that my mental health would have suffered.
Helping our children through further education is a priority for us.  We have made sacrifices in other areas, to allow us to save towards their education.  If it turns out that none of them wish to go on to further education, then we can use the money to allow us to give up work even earlier than planned!
By making choices that suit me and my family, I am also able to plan my escape from teaching at 55!  It's not a reality yet, but I have goals and plans in place, which will hopefully allow this to become a reality.
For many, the retirement age is now 67 or 68. Do you still see yourself still working at this age?
Working, probably.  Teaching, NOT A CHANCE! 
Changes to the pension scheme, and the prospect of teaching until my mid 60's, made me consider my retirement provision. Due to working part-time, my pension was/is woeful, but I took control of my own situation, rather than ignoring it. 
I am now investing in other ways, so that I can leave teaching at 55 and go travelling. 
The beauty of Your Money Sorted is that I can work on a laptop, from anywhere in the world, so I can continue this after retiring from teaching.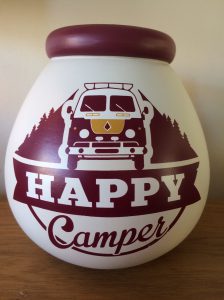 What does your ideal retirement look like? At what age? What do you see yourself doing?
As well as travelling, I see us cycling, golfing, walking and leading a very active life.  I hope there will be lots of happy times with our lovely kids, and friends and family all over the world.  Having more time to blog and coach women will be amazing, and I look forward to continuing that well beyond my retirement from teaching.
What plans do you have in place to allow you to live this ideal retirement?
I have my teacher's pension, which won't go that far! 
I also have other investments, including a rental property, designed to give us the financial freedom to allow us to retire early.  At present we don't have enough, but I have set goals and targets, which will allow us to reach the point of freedom.  That picture I have in my mind of driving away in our camper van on day one of our European adventure keeps pulling me towards that dream.  
Would you like the financial freedom to make choices that work for you and your family?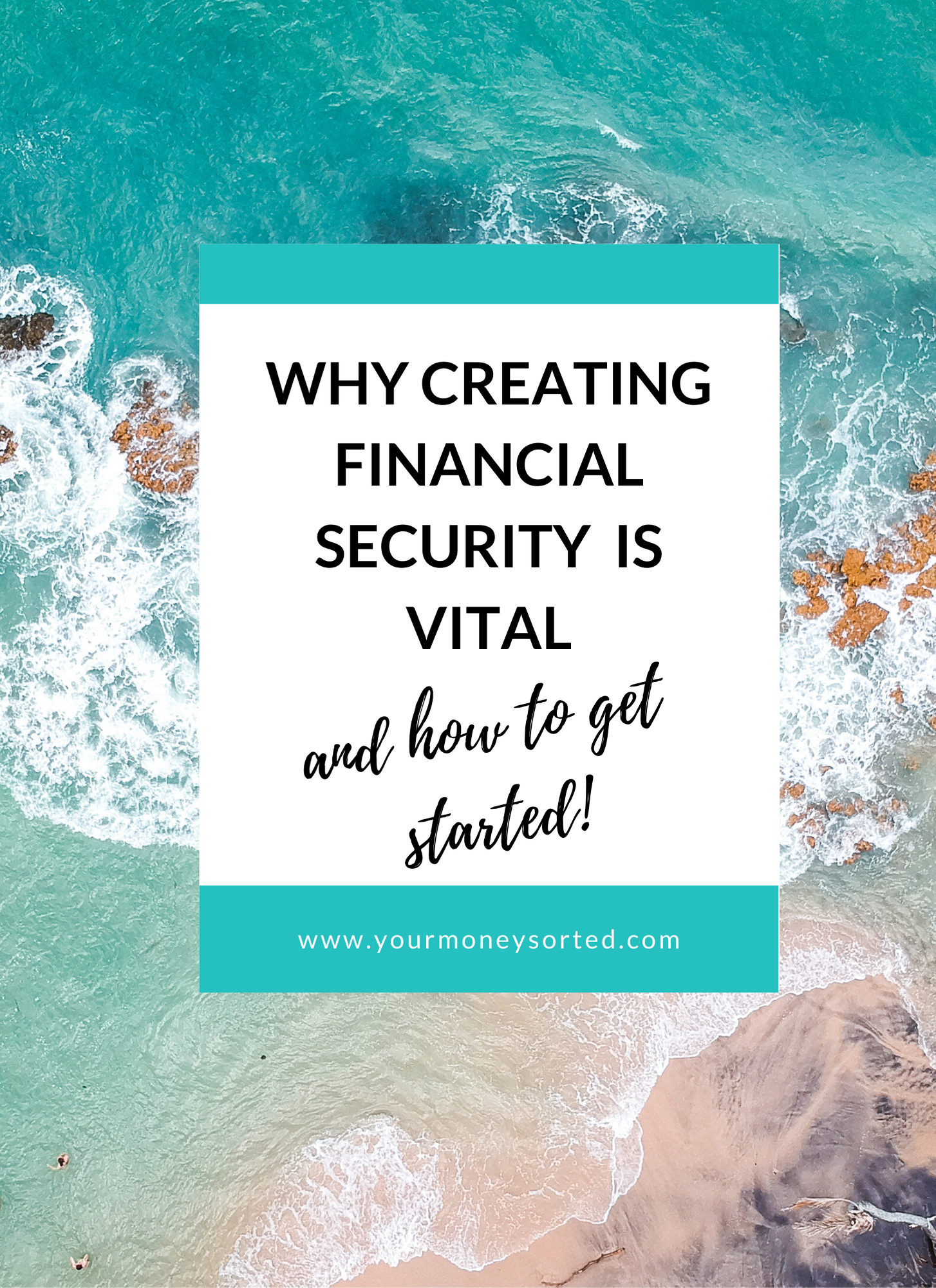 Start your journey to being happier, healthier and wealthier by downloading my free planner
I hope that you have enjoyed reading my post about how I use money to create the life that I want.  Check out the inspiring stories of other people who are using money to create a life that works for them in the creating financial security series.
Would you like to get free help and inspiration to live a happier, healthier and wealthier life?  Please pop along and join my women's only Your Money Sorted Facebook group - I would love to have you on board.
Eileen x
Hi, I'm Eileen Adamson, Your Money Sorted coach, helping female teachers to become happier, healthier and wealthier. By showing you how to make small, sustainable changes, I can help you create the time, freedom and financial security you deserve.
For more information on how I can help you, please see my coaching courses, my favourite products and services, my Etsy shop or my Amazon shop.