Claim your freebie!

Financial Security for Teachers

Release fears of the future

Financially resilient & secure

Provide great experiences for you and your family

Enjoy life to the full now
Take a course!

Who is it for?

a female teacher, wanting to feel calm & in control of your money

How will it help?

feel good about money, enjoy life more and feel like YOU again

reduce stress levels & create time for you & your family

pay off debt, make smart savings & build wealth
In this post Lucy from Education Boutique shares how her exciting business has created a financially sound and exciting lifestyle for her. This is part of a series of posts on creating financial security. 
Tell us a bit about you and your family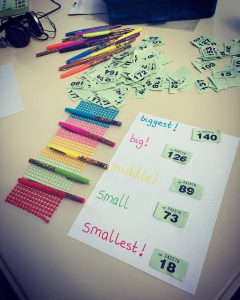 My name is Lucy Spencer, I am 27 years old and live at home in Bracknell with my boyfriend and our Chihuahua, Pablo.
What do you do to make money?
I set up and run my own limited company Education Boutique Ltd. Primarily we are a face-to-face tutoring company, but I have branched out into mock 11+ tests, online resources and online tutoring.
How long have you been doing this?
I started the company in January 2016 but have been teaching since 2013/14.
What inspired you to do it?
After moving home from teaching in Dubai, with a fantastic lifestyle and tax free income, for a promotion I became quickly aware that teaching in a school has gone past the point of no return. As an extremely resilient and positive person, my motivation to teach was waning due to the extreme stress of being in a leadership role in school.
Coupled with the fact that I had grown accustomed to a certain lifestyle growing up and whilst living in Dubai, it was very frustrating to be nearly living month to month and watching my savings dwindle. It was after Christmas in 2015 that I just thought "I'm going to do this" and took the leap.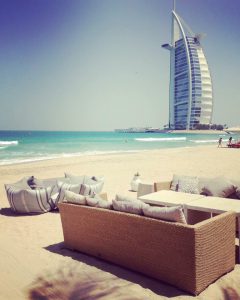 What do you love most about it?
Freedom. In all senses of the word. Freedom of finances, freedom of lifestyle and freedom to create new developments in my business. Watching children develop and parents see results and knowing I am making a true difference.
What do you find most challenging about it and how do you overcome this?
Sometimes running a start-up can be lonely. Initially you work 7 days a week and say yes to everything to help your business grow. A year and a half in, I was able to start delegating and giving myself a bit of a life back and now I personally work in my home classroom which I've built in the house my boyfriend and I have just bought. I now have time to make sure I see friends regularly.
Money can make or break a person. Has your relationship with money changed over the years?
As a teacher, I was very reactive in my money situation. I'd pay for things that I needed there and then but never be able to save for the future or think about buying a house. Now I have bought a house, regularly save and can put money into my future.

How do you feel that money has now made you happier, healthier, or wealthier?
In every way. I work hard so I always afford myself a couple of luxuries. I am a member of a David Lloyd gym in Bracknell which I could never have dreamt of affording as a teacher. This allows me to put time into keeping fit and staying relaxed.
I now am almost at the point of making my old teaching salary without actually having to do any work myself (from my other tutors and online resources etc) I also get to travel the world with my job – next year I am going to teach in Austria, Dubai and the Bahamas!
What important choices have you been able to make because of money?
I have bought a house with my boyfriend, with a very large garden. This has allowed us to build a classroom/office in the garden which will be another way we can separate work/home. It allowed us to secure our income by purchasing medical insurance, critical illness cover and life insurance.
We have bought a dog and don't have to worry about booking dog boarding when we go on our holidays booked for next year. This would have been a real worry when I was a teacher.
For many, the retirement age is now 67 or 68. Do you still see yourself still working at this age?
I will certainly want to be involved in business but I would like to be more of an educational consultant by that age.

What does your ideal retirement look like? At what age? What do you see yourself doing?
My ideal retirement would be having a great base in the UK but being able to regularly take holidays and travel. Mid 50's to 60 would be the ideal age.
What plans do you have in place to allow you to live this ideal retirement?
If everything goes to plan, I will have built a brand that can be sold allowing me to retire from working in my mid 50's to 60.  I have started investing dividends I draw from the company to help me achieve this.
Any other comments?
I regularly support teachers who are looking to do a similar thing to me! I have a 'tutor training qualification' going live in January which will allow teachers to enroll and become a registered Education Boutique tutor. Using the name of an established company and using our well established marketing techniques will help those teachers who have the teaching skills, but not the business skills, to learn how to market themselves and build a profitable business for themselves.
To read more of Lucy's story please find her on Facebook  

Please also come and join my women only Your Money Sorted group where you will get inspiration and loads of money related challenges and chat.
Eileen x
Hi, I'm Eileen Adamson, Your Money Sorted coach, helping female teachers to become happier, healthier and wealthier. By showing you how to make small, sustainable changes, I can help you create the time, freedom and financial security you deserve.
For more information on how I can help you, please see my coaching courses, my favourite products and services, my Etsy shop or my Amazon shop.