Claim your freebie!

Free Emergency Fund Challenge

Add £500 to an emergency fund

Be calm & more in control

Be able to make good financial decisions
Take a course!

Who is it for?

a busy woman struggling with money, with no time to fix it?

How will it help?

quickly reduce anxiety & begin to feel more confident with money

implement simple systems, saving time & money with easy to follow money tips

start paying off debt, build emergency savings & security
I set myself a lofty financial goal recently.
To save or make £800 in my personal finances in one month.
I thought it seemed quite ridiculous and I was fairly skeptical about whether or not I could achieve it.  However, I am also pretty determined and motivated by a goal, so I knew that I would do everything in my power to make it happen.
With 7 days to go I had saved or made £628.97, which I was pretty chuffed with.  To see how I did this please see my previous post.  However, I knew that in order to reach my goal, I still had another £171.03 to find.  
Could I do it?  In just 7 days?
I needed to find just short of £25 a day for the next 7 days.  I was beginning to run out of inspiration and getting a bit fed up with it.
Sales pages
I had put some items for sale on our local sales pages on Facebook, which hadn't sold, so I decided to try them on eBay.  I was hopeful that I would get a few quid for them.  It was fairly easy to upload them, because the eBay app allowed me to scan the barcode and it then gave a description of the item for me.  This is a huge timesaver that I would really recommend.  You could even start buying things to then resell on eBay and Ruth has some great ideas for sourcing items for this.  
I also returned a jumper that I had bought at the end of February, before remembering that I had a very similar one already! I had toyed with the idea of keeping it anyway, but decided that I really DIDN'T need it, and the money would be better going towards my goal.  I had kept the receipt and there was no problem with returning the jumper, adding £32.99 into my fund.
Luckily one of my friends was needing to book car hire for her holiday, and had read in my previous blog post that I had saved £41.07, by booking it through Top Cashback.  She decided to sign up for Top Cashback and book using that - she saved over £38 on her car hire and I got a £7.50 for recommending her.  Win-win!
Still scares me
I decided to try another couple of matched bets, even though it was still scaring me senseless!  I made another £47.65, taking my matched betting total for the month to £122.89 and my total savings for the month to £727.11.  Although I made a little money from this, I do not intend to keep doing this, because it doesn't do my heart any good!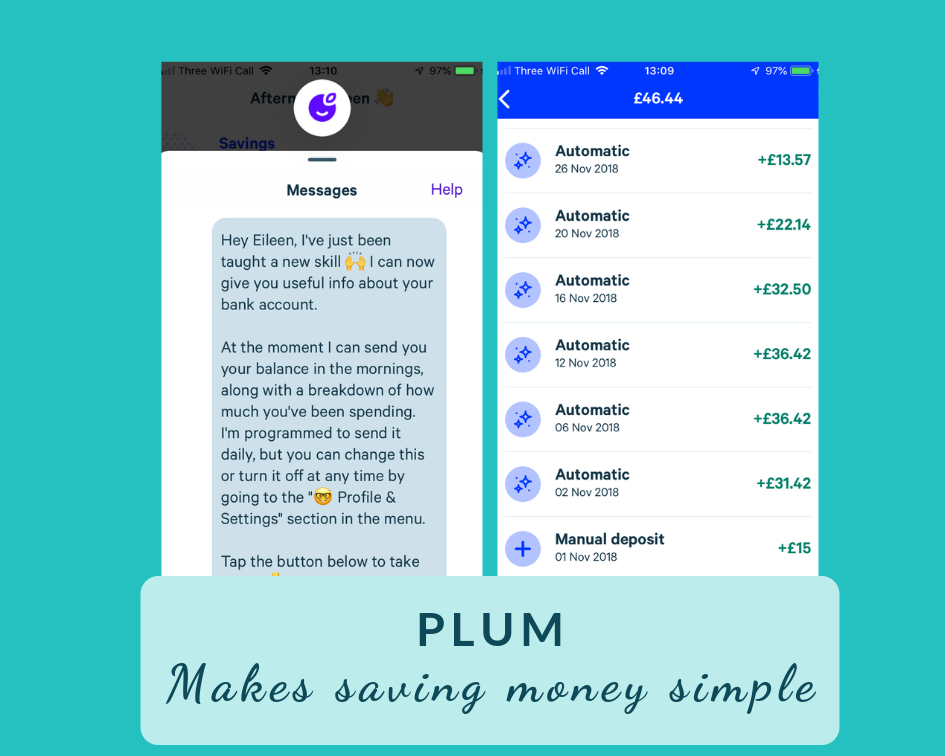 I also made another £25 through my new wee friend Plum.  Plum is a fun, easy and exciting way to save money.  It (s/he?) is a personal savings assistant, which monitors your spending and then automatically transfers small amounts of money into your Plum savings account.  It communicates with you via  an app and it honestly feels like having a conversation with a friend!  
To save or withdraw money you simply message Plum and it will message back immediately.  It is lovely to get a surprise message from Plum telling you what the total in your account is, especially when I got one saying that 3 of my friends had also signed up, meaning I got a £25 bonus!
Disappointing sales
With only one day left to go I still had £47.89 to find, so I was keen to see how my eBay sales would go.  
Badly, is the answer!  I didn't make one sale.  
This was really disappointing, because I had been counting on this money to get me to my target.  I have since found this great guide to selling on eBay, which might be helpful to you.
I was going on holiday the next day, so I didn't have any time to come up with any other ideas and I was a bit annoyed that I wasn't going to reach my goal. However, I had packing and a million other things to do, so I just forgot about it and got on with my tasks.
I was back at the computer, finishing off some tasks, by the time my hubby came in from work.  He came over and plonked some cash down in front of me!  His mum had given us £100 to treat ourselves to a meal out on our holidays.  This was a lovely and very unexpected bonus, which took me well over my £800 target.
What worked for me?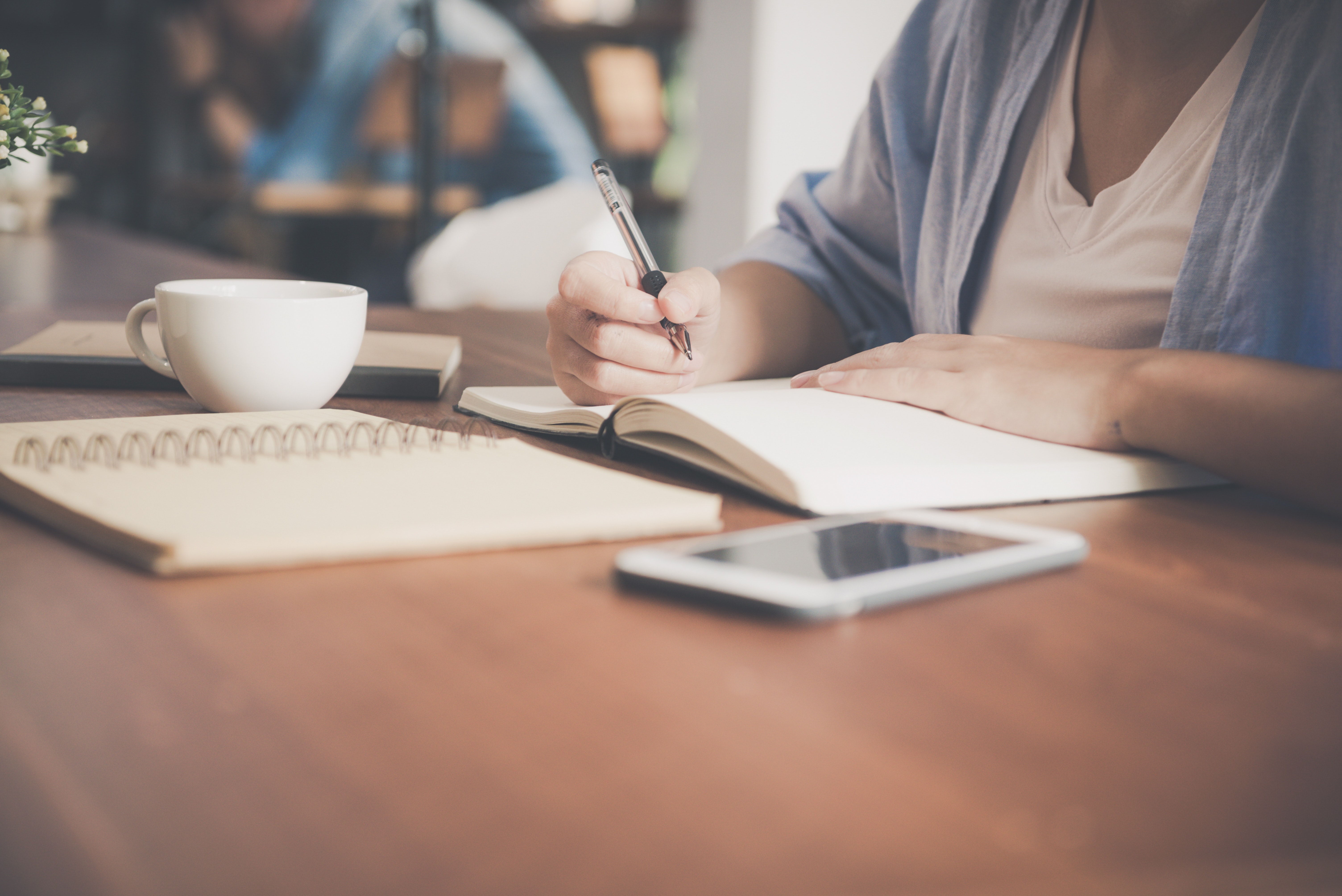 I know for sure that if I hadn't set myself that £800 goal at the beginning of the month, there is no way that I would have been sitting £852.11 better off by the end of the month.
Setting goals is powerful.  Letting the universe know exactly what you want is powerful.  Being very specific is powerful.
  Eileen x
Hi, I'm Eileen Adamson, Your Money Sorted coach, empowering professional women to become happier, healthier and wealthier. By showing you how to make small, sustainable changes, I can help you create the financial security and freedom you deserve.
For more information on how I can help you, please see my coaching courses, my Etsy shop or my Amazon shop.