Claim your freebie!

Teachers' Retirement Planning

Can you retire when you want to?

Find out your pension's worth

Get state pension statement

Calculate ideal retirement income

Estimate retirement income
Take a course!

Who is it for?

a UK based teacher who wants to retire early

How will it help?

know your ideal and predicted income in retirement

be empowered to take more control of your own retirement

identify the steps needed for an exciting, well-deserved, early retirement
I have been thinking a lot about teaching and when to retire from teaching and something just struck me.  As teachers, we all really want the best for the children in our care.  We want them to have a love of learning, a passion for knowledge as well as the resilience and determination to master new skills.
How does this relate to when we retire from teaching?
Bear with me....it will be worth it! There is much talk in education of growth and fixed mindsets and there is great work going on around the country in trying to get our students to understand that through hard work, perseverance and determination, they can accomplish great things.
I love this
I saw a wonderful example where, primary teacher and education blogger, Mrs P Teach was using soft toys, "Work-at-it Wiz" and "Really Hard Ratty", to illustrate her points about developing a growth mindset. 
By introducing these toys and telling stories about their respective characteristics, she helped the children to see the benefits of working "like Wiz". 
By getting the pupils to focus on the effort that they put in and the progress that they have made, rather than whether or not the answer is correct, Mrs P has seen massive progress from her class.  To see a child writing "I would like to do this again and improve my skills", must give an immense sense of satisfaction to both pupil and teacher.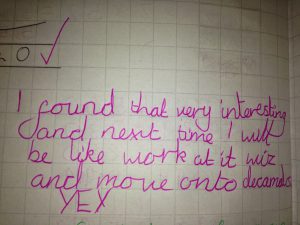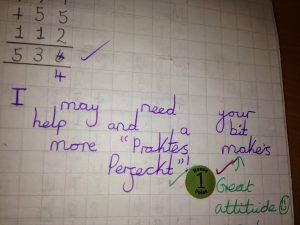 With teaching like this, we can be really hopeful that future generations will be determined, motivated and have an immense belief that they can achieve anything they put their mind to.  Surely from this, attainment must rise and we will see these children develop and grow into amazingly capable and creative adults who can adapt and change as the world around them constantly does the same.
As a profession, we should be proud of what we do.  The vast majority of teachers are hard-working, dedicated and care deeply about improving education for their students.  But at some point, we all want to retire from teaching.  And many are burying their head in the sand about this.
Do we share the same growth mindset that we want to encourage in our students?
I recently did a survey about teachers' pensions, where I asked for their views on various retirement-related issues. 
The volume of response was quite incredible and the results were very interesting. Teachers' pensions are a hot topic, with recent changes meaning that, for many, the retirement age is now 67 or even 68. 
The results showed that 80% of teachers want to be retired by the time they are 60, which for most people is now 7 or 8 years early.  Indeed half of these want to retire from teaching by the time they are 57, potentially 10 or 11 years from their normal pension age. 
When asked if they could afford to retire at that age, only 4% of them said yes.
Why is this number so low?
From the comments in the survey, it is clear that many teachers don't understand their pensions. They are exceedingly confused about the situation and only 5% of those surveyed felt that they knew everything that they needed to know about their pension.  Worryingly, 36% said that they felt confused about everything to do with their pension with others saying:
"I have NO idea how it works!"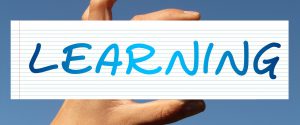 "It comes off my payslip every month, but I don't understand it" "I have no idea how any of it works to be honest"
What would we tell our children when they didn't understand something?
If we think of our own classrooms (or gym in my case!), we would be encouraging our students to find the information that they needed.  We would motivate them to keep trying until they understood it and tell them that although it might take time, they could still learn more.
Should we be applying that same theory to ourselves or will our teachers' pensions take care of themselves, while we remain blissfully ignorant?
My survey established that only 20% of those surveyed want to work beyond 60, meaning that many of the remaining 80% want to retire from teaching between 7 and 13 years early.  
With many women also taking time out of the classroom for family reasons, it is reasonable to assume that there will be a pension shortfall for many women. Some of the comments in the survey show that there is a degree of awareness about this problem.
"I try not to think about it, which is dreadful" "Will I have paid enough in to my pension to live comfortably?" "I really need to check what I may get" "I actually don't know enough"
However, being aware of the problem is not enough.
What about you?
Do you want to still be teaching when you are 67 or 68?  If so, you are in a tiny minority, with most having dreams of retiring well before that.
If we are to fulfil these dreams of early retirement, of travel, of relaxing with loved ones and of having the money to allow us to do this then we must take action.  We need to take our heads out of the sand and we must start planning our own future and taking control of our retirement.
 That's why I have developed a course specifically to help teachers work out how to retire from teaching early. 

Come on………..be like Wiz!
  Please also come and join me in my Your Money Sorted Facebook group where I aim to help other female teachers to become happier, healthier and wealthier.
Eileen x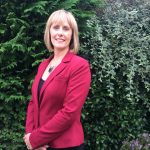 I am Eileen Adamson, a Your Money, Sorted coach, working online with UK based women, helping them to develop a better relationship with money.  By gaining an understanding of how their personality affects the decisions they make, I can help them to implement changes which will allow them to feel calm, positive and confident that they are in control and making good financial decisions.  I can then support them to put into place simple strategies to allow them to manage their finances effectively on a daily basis and create a stable, secure and exciting future for themselves.