Claim your freebie!

Free Emergency Fund Challenge

Add £500 to an emergency fund

be calm & more in control

be able to make good financial decisions
Take a course!

Who is it for?

a busy woman struggling with money, with no time to fix it?

How will it help?

quickly reduce anxiety & begin to feel more confident with money

implement simple systems, saving time & money with easy to follow money tips

start paying off debt, build emergency savings & security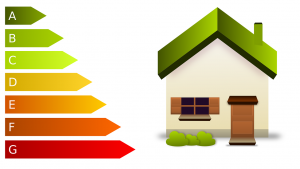 With endless talk of climate change and global warming, coupled with credit crunch and global recession, we could be forgiven for spending our lives in a deep depression. However, being depressed about the situation will do nothing to change it, so I would like to take a look at what we CAN do to make things better for our pocket and our planet.  
Firstly, considering energy bills account for an average spend per household of nearly £106 per month, a whopping £1264 per year, we could potentially make significant savings by making some small changes.
My Top Five
MONEY FOR NOTHING
The Energy Saving Trust offer a Green Homes Cashback scheme to householders and landlords in Scotland, all based round making your property more energy efficient and therefore cheaper to run.  They offer funding of up to £7300 per household with energy efficient boilers, low energy lightbulbs, loft insulation and cavity wall insulation amongst the measures that can be installed.  
Although the current scheme has closed, you can add yourself to the waiting list for the next allocation of cashback vouchers.
YOUR LATEST TRICK
Aaaargh, there goes the phone again!
On the other end is someone trying to sell you solar panels, a new boiler or telling you about the latest renewable technology that you can't live without! Thanks, but no thanks doesn't always work. 
Sound familiar?
Although they are very annoying, especially when they phone just as you have sat down to eat, they might have a point - you could actually make money while helping your environment. 
However, do your own research by looking to Home Energy Scotland for impartial advice. They have a wealth of information about renewable technology, interest free loans available to householders and advice on what technology would be suitable for your needs.  Spending 30 minutes of your time looking at their website could be a worthwhile investment.
And as for those pushy salesmen, who constantly phone and promise you the world; never let them over the door!
WATER OF LOVE
One of my biggest problems in terms of energy use is that I have 3 children, who think that a 30 minute shower is the norm!  According to this calculator, we have managed to save a whopping £415 per year by putting a flow control valve on the shower head and reducing the time spent in the shower to 5 minutes. Use the calculator to see how much your shower habits cost you each year and to see the savings you could make.

HEAVY FUEL
You could make major savings of up to £200 per year by switching energy suppliers or by switching tariffs. It causes no disruption to your energy supply and is a really simple process.  Find out a few details about your current tariff and go to a comparison site such as gocompare or uswitch.
 If you would like the added benefit of having your tariff constantly checked to see that you are getting a great deal, then check out Switchcraft's great service
ON EVERY STREET
According to the Energy Saving Trust, if everyone in Britain switched off appliances a massive 1.7 billion pounds could be saved each year.
Games consoles and TVs left on standby could cost each household between £45-80 per year.  Switching appliances off when not in use is a really simple way of saving money and helping to save our environment at the same time.  
For further information on easy ways that every person, in every house in Britain, could take to save energy and money see the Energy Saving Trust website.
Eileen x
Hi, I'm Eileen Adamson, Your Money Sorted coach, empowering professional women to become happier, healthier and wealthier. By showing you how to make small, sustainable changes, I can help you create the financial security and freedom you deserve.
For more information on how I can help you, please see my coaching courses, my Etsy shop or my Amazon shop.
SaveSave SaveSave