Claim your freebie!

Improve Teacher Wellbeing

10 simple habits you will love

Feel more in control of life

Feel happier & more content

Feel more positive about school

Start taking control today
Take a course!

Who is it for?

a female teacher, wanting to feel calm & in control of your money

How will it help?

feel good about money, enjoy life more and feel like YOU again

reduce stress levels & create time for you & your family

pay off debt, make smart savings & build wealth
One of the biggest issues facing education in the UK today is teaching workload, and the subsequent impact on teacher well-being. According to a study by the Health and Safety Executive, teaching is "one of the most stressful jobs in Britain".
It's clear to see the impact workload is having on teachers, when over 40% in Scotland, are thinking about quitting in the next 18 months, and 4 out of 5 teachers in England have considered leaving in the past year. 
Although both countries have different education systems, they have one thing in common - teachers are telling us that teaching workload is their main concern, and reason for considering leaving the profession.
We must reverse this trend.
Having happy, motivated teachers, and a superb education system is the only way that we can improve the future for our children.  
If we are to to keep the excellent teachers that we already have, and attract talented, new teachers, then we must address workload concerns.
I urge senior leadership teams across the whole nation to make reducing teaching workload their number one priority.  It is only by doing this, that we can ever hope to improve learning and teaching, to raise attainment, and to close the attainment gap. 
To improve education for our young people, and to give them the tools they need for the best start in life, we need to start giving our teachers their lives back!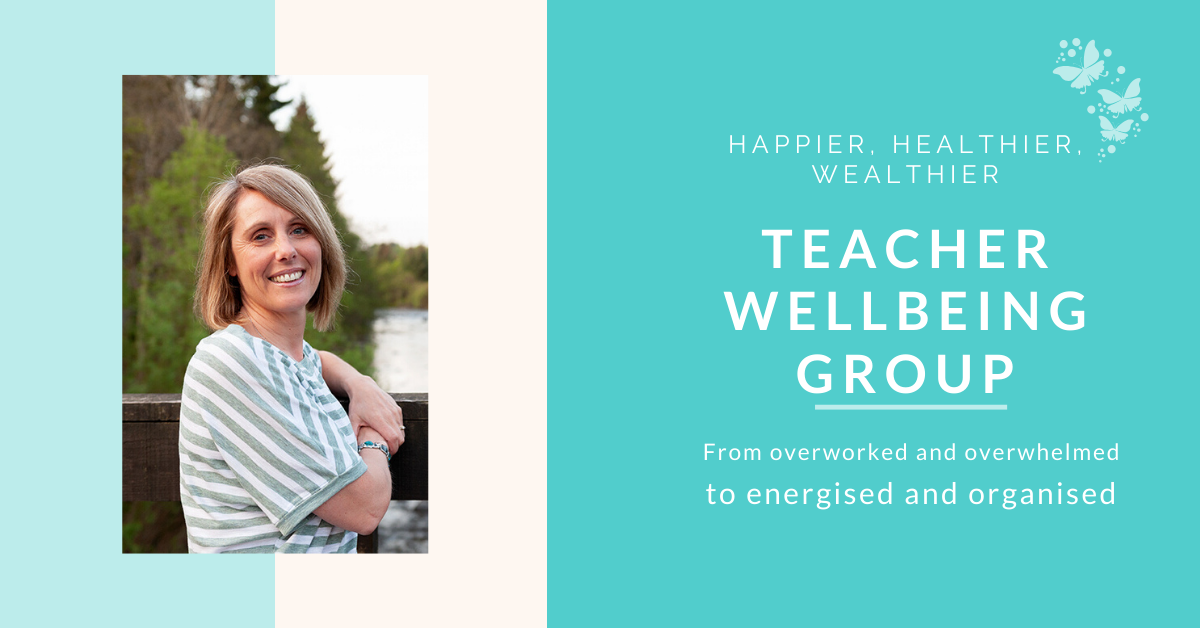 If you would like to see how I can help teachers go from overworked and overwhelmed to energised and organised, then head over to the Teacher Wellbeing Group page.  
Most of the ideas in this post have been contributed by teachers in my Your Money Sorted group, a group designed to help female teachers to become happier, healthier and wealthier.  Please feel free to come along and join the group.
Whole school ideas
Louise's suggestion was a very popular one amongst all the teachers in the group, and leadership teams should take note of this fact.  She said "Work for a school that wants to reduce workload and has a good work/life balance." 
This is so important, in creating a happy and productive team, and is the best way of attracting and retaining effective, excellent teachers. Schools should encourage teamwork at all points, and staff should be sharing resources to make their lives, and the lives of their colleagues easier.  
Olwen says "It's all about Office 365! Teams are the the best! Transforming communication and collaboration.  We use Teams a lot with pupils and teachers, they have a chat facility, class notebooks and collaboration spaces so people can work together in real time. So many options.  Storage is huge and file sharing so easy."
It doesn't need to stop at school - we can reduce overall workload by sharing lots of things.  "...the car, work ideas, power points (keynotes), tradesmen, news and even cooking rotas."  Imagine getting a copy of a fully prepared meal plan from a colleague, and reducing the stress of thinking what to have for dinner every night.
Success criteria!
Schools who are getting this right, are far more likely to succeed than schools who hold endless meetings about things that are not even important!
Why not dedicate time in your school to "sharing" and teamwork?  Get everyone to make a list of resources that they have, both in school and at home, that other people might find useful, and start sharing them about!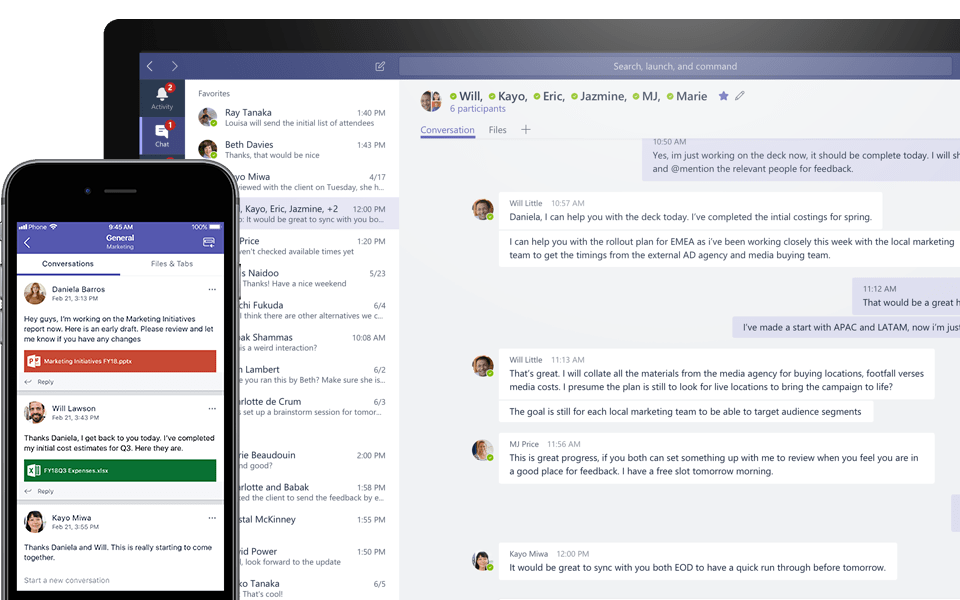 Marking
Technology can make a huge difference to marking, and to reliability of it.  No More Marking is a genius solution, and has the potential of saving teachers hours and hours of marking.  Have a look at their website to see if this is something that your school would benefit from.
There are some other great ideas to help cut down on time spent marking, all contributed by teachers.
"Marking in real time along with the children, rather than when the kids go home. It's more meaningful for you and the kids, plus it saves you having a massive marking pile."
"When students hand their books in for marking; get them to hand them in open at the page that needs marking. Or put a post it or scrap piece paper to mark the page. This saves loads of time marking, because you're not hunting for page!"
"I put in a post it (the little page marker ones) when there are maths corrections that we haven't been able to talk over in class. Once they've done the correction they put a tick on the post it, so I know to mark it. Once marked I remove the post it. No more flicking through maths jotters for corrections to check." 
Giving feedback
"Choose a writing group each week to give real in-depth feedback and next steps. Allow another group to self assess, the third to peer assess, then rotate each week."
"Using "a "Verbal Feedback Given" stamper to show you've looked at work and discussed it with the child. No need for loads of comments."
"Investing in generic "well done" or "great effort" stampers or stickers, is a huge time saver."
"Marking with the children, where possible" This totally cuts down on marking time, as well as teaching the children other valuable skills.
"When I mark, if there's something I'd like them to review/correct, I use a highlighter dot.  This is quick and easy for the pupil to find it to correct and easy for me to find the correction."
"Have a next step printed on labels to stick into their book."  Imagine the time that would save?
Get students to hand in work using Microsoft Teams.  As you read the work, record yourself giving any verbal feedback. 

Classwork
Jiae thinks that she may be "shot down", but suggests that "more class teaching and less written work"  could really help to reduce teaching workload.  Funnily enough, she wasn't shot down, and numerous people liked her suggestion!
Planning
In order to teach effective lessons, we all know that some form of planning is essential.  However the level of planning that is encouraged, and even insisted upon, in some schools is ridiculous! 
Please remember that planning is for you, and should not be requested by school management every week. 
I have a friend and colleague who was forced to hand in planning, and he simply handed in the same planning for years, only changing the date on the first sheet, and never once was he questioned about it!  Says a lot, doesn't it?  Incidentally, he is one of the best teachers I have ever worked with in my 26 year teaching career!
Guidance from the NASUWT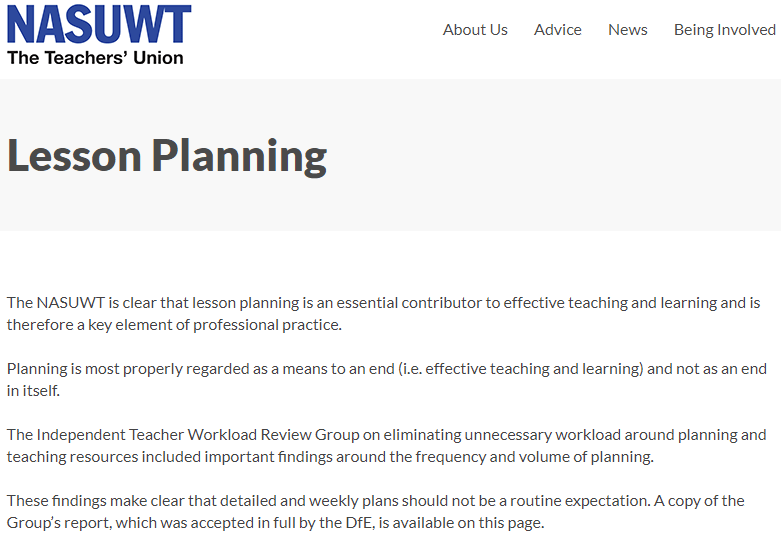 And from EIS
This makes it clear that detailed and weekly plans should not be a routine expectation, so consult your colleagues and get in touch with your union if you are being asked to hand in planning that is excessive.
The NEU has some great suggestions for cutting down on planning, which you should consider yourself, and also encourage your leadership team to look at and consider implementing for the whole school.
Other ideas to cut down on time spent planning
Beth suggests "write up plans with as little detail as you can get away with."
"Share planning & resources - don't re-invent the wheel.  If a resource exists for your lesson already, use it!"
"Get a teachers pay teachers account and pay a couple of dollars for great classroom display posters and some truly fantastic units of work. I know that's not money efficient but I'd rather pay $3 for a unit of work that someone has made, it's well done and I simply download and print." 
"Twinkl is fab! If you can share the cost with a friend or get school to pay for it"
While I do agree that purchasing online resources can be a great timesaver, I would like to see schools investing in online resources for staff use.  Teachers should not have to be out of pocket, to provide resources for their classroom, or materials for their lessons.
Laura and Hills are both huge fans of storing resources and re-using them, with Hills suggesting that you "catalogue resources on computer/ files so that they are easy to find. I waste loads of time looking for stuff.????"
I love this suggestion "If you get a really cool idea for a lesson that requires you purchasing items, spending hours on prep and organisation but the lesson will last less than the time you put in to making it look amazing, then reconsider!"  She is absolutely right!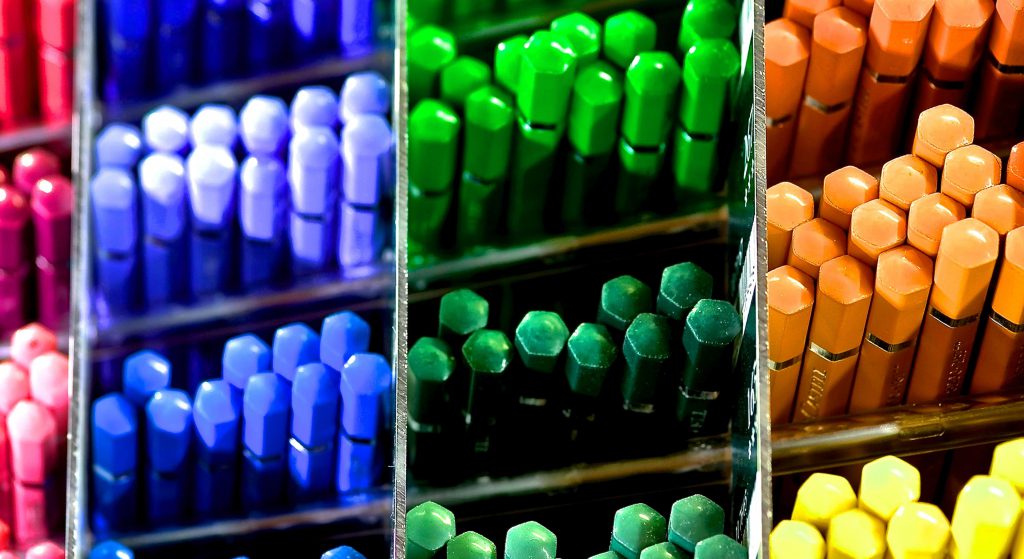 Classroom
Straight-talking Laura came up with another great suggestion for reducing teaching workload.  "Stop spending time trying to make your classroom an exact replica of Hogwarts, the Titanic or a rainforest. Most of the kids will find it to be a sensory overload, it will not benefit behaviour and, other than it being a lot of fun, takes up unnecessary time."
She also suggests that you "organise your classroom, teach the children your organisation system and insist on high standards (Montessori style).  This means that you won't lose things or spend endless time tidying." 
Also "make the kids tidy up after themselves after every activity and at the end of the day, it means you aren't going round tidying up after them"
Julie agrees and says "Set your classroom out so everything has a place with no dumping areas!  Visit Early Excellence in Halifax to find out more - it will revolutionalise your life!
Caroline says "Keep all your display labels, banners etc to reuse them and photograph displays so you can easily recreate them in the future."
General
Laura has "...recently discovered that if I go into school early, I get lots of time to sit and work undisturbed, but if I stay late, I do get disturbed frequently. I can only go in early now my son is at high school, but if you can, I'd start early and leave early."
"If you drop dead tomorrow, the school will replace you. We often go over and above out of a sense of duty and loyalty, but we only harm ourselves. Switch off at a certain time and relax!"
"Think... does it have to be me that has to do this? If not, find someone else to do it! Sticking in, mounting and cutting out are all examples" Lucy is a big fan of having willing parent helpers, and thinks that this is something that really helps in reducing teaching workload.
Rachel says "Write a to-do list,  Allocate time before, during and after school to complete work. Highlight your priority task and break it down so it's given a realistic time frame. This has saved me hours" 
Tracey is also a fan of allocating time slots to work  "After school and at weekends, set your self a 45 minute time slot then take a break. You'll be surprised at what you achieve in bite size chunks."
Samantha loves "Google for Education! Use their suite of G-Suite tools for productivity! Google Forms instead of letters home, collaboration on Google Slides etc. And Google Keep is THEE best app ever!!"

Reporting
We use School Report Writer for our reports and it is flipping brilliant.  It saves us hours and hours of work!  I have written an idiot's guide that will help you to get started. 
Another option is using TRASSIST free software for report writing.  Fiona says "It's amazing. I can write 20 fairly unique reports in half an hour on this. I write nearly 500 reports a year. It's a total game changer!"
I think that Senior Leadership teams should allocate some time to investigating how this could help with writing reports in each school, and start rolling this out soon!
Make yourself a priority!
Claire has been successfully working to improve her work/life balance and offers the following advice "Make YOUR time a priority, set times to do some exercise, go out for coffee, visit family or friends, whatever you choose - even if it's just one thing. Set that time aside first, then plan your work around that."
This brilliant new app, designed by a teacher, for teachers, might just help you to take control of your life, and help you to get a better work/life balance.  Why not have a look at fit2teach today?
And finally
I think that we put ourselves under huge pressure to teach the best lesson, provide the best resources, and do our very best at all times.  But if this is causing huge numbers of teachers to feel unhappy and stressed at their work, to the point that many are considering leaving, then something has to change. 
I honestly don't think we will ever get to the bottom of our to-do lists if we continue to put ourselves under this pressure.  We must allow ourselves to believe that good enough, is good enough!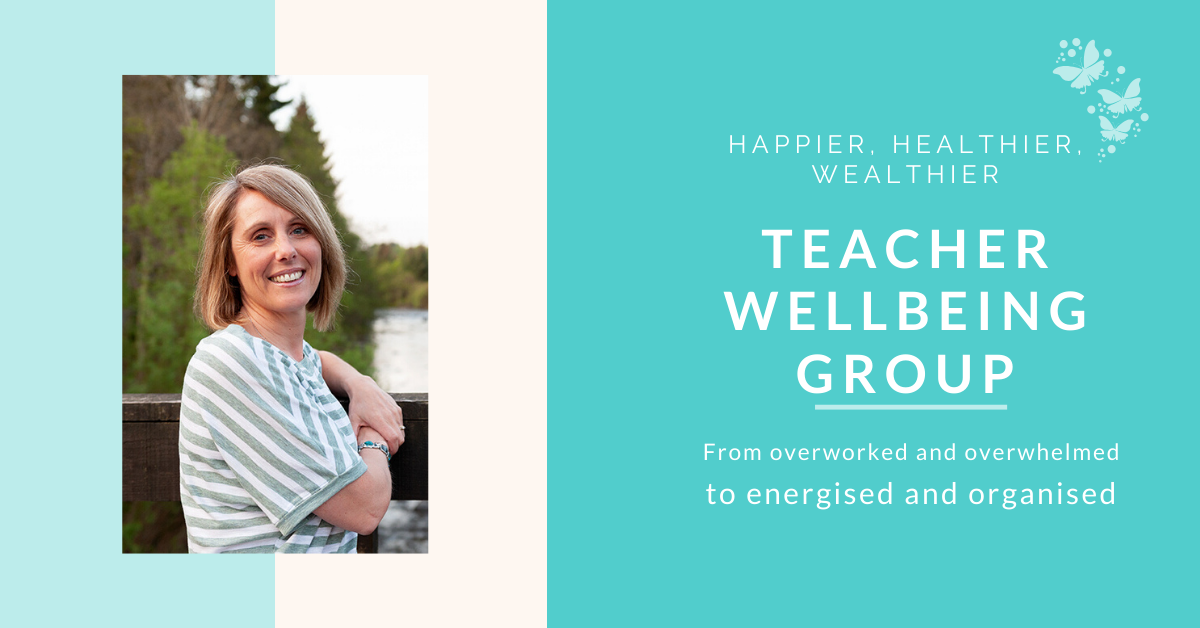 Do you fancy having more time and money for yourself and the ones you love?  Then have a look at what the Teacher Wellbeing Group can do for you. 
I love all of the suggestions here, and think that using them all would certainly go a long way to reducing teaching workload. 
If you have any other suggestions for reducing teacher workload, then please share them in the comments below, and I will add them to the post. 
Please feel free to share this post with colleagues.
You might also like some of these time-management ideas from another blog post of mine.  
If you have enjoyed this post, then you might also enjoy the chat in my Your Money Sorted group, which is packed with lots of lovely female teachers who want to have more money to spend on the things they love.  Please feel free to come and join us!  
Eileen x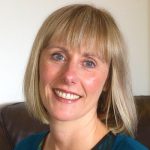 I am Eileen Adamson, Your Money Sorted coach, working online with UK based teachers, helping them to develop a better relationship with money, and become happier, healthier and wealthier.