Claim your freebie!

Free Emergency Fund Challenge

Add £500 to an emergency fund

Be calm & more in control

Be able to make good financial decisions
Take a course!

Who is it for?

a busy woman struggling with money, with no time to fix it?

How will it help?

quickly reduce anxiety & begin to feel more confident with money

implement simple systems, saving time & money with easy to follow money tips

start paying off debt, build emergency savings & security
I have recently signed the pledge to buy no new clothes in September, as part of Oxfam's Second Hand September campaign. Along with many of my fellow UK Money Bloggers, I would love to encourage lots of other people to take part too.
The fashion industry is the second largest polluter in the world, just after the oil industry.  From consumption of water to produce the fabrics, the waste water dumped untreated into rivers,  and the microfibres that make their way to our oceans every time we wash synthetic fabrics, the fashion industry is causing huge damage to our marine life, our people and our planet.
I discovered recently, via Oxfam, that in the UK 11 million items of clothing are thrown into landfill every single week.
11 million items - it's difficult to comprehend that figure isn't it? 
Imagine how much is thrown away worldwide!  
For a planet that is already struggling, throwaway fashion is putting even more pressure on the planet and it is simply unsustainable.
It can't go on.
We need to change our shopping habits, and we need to do it now.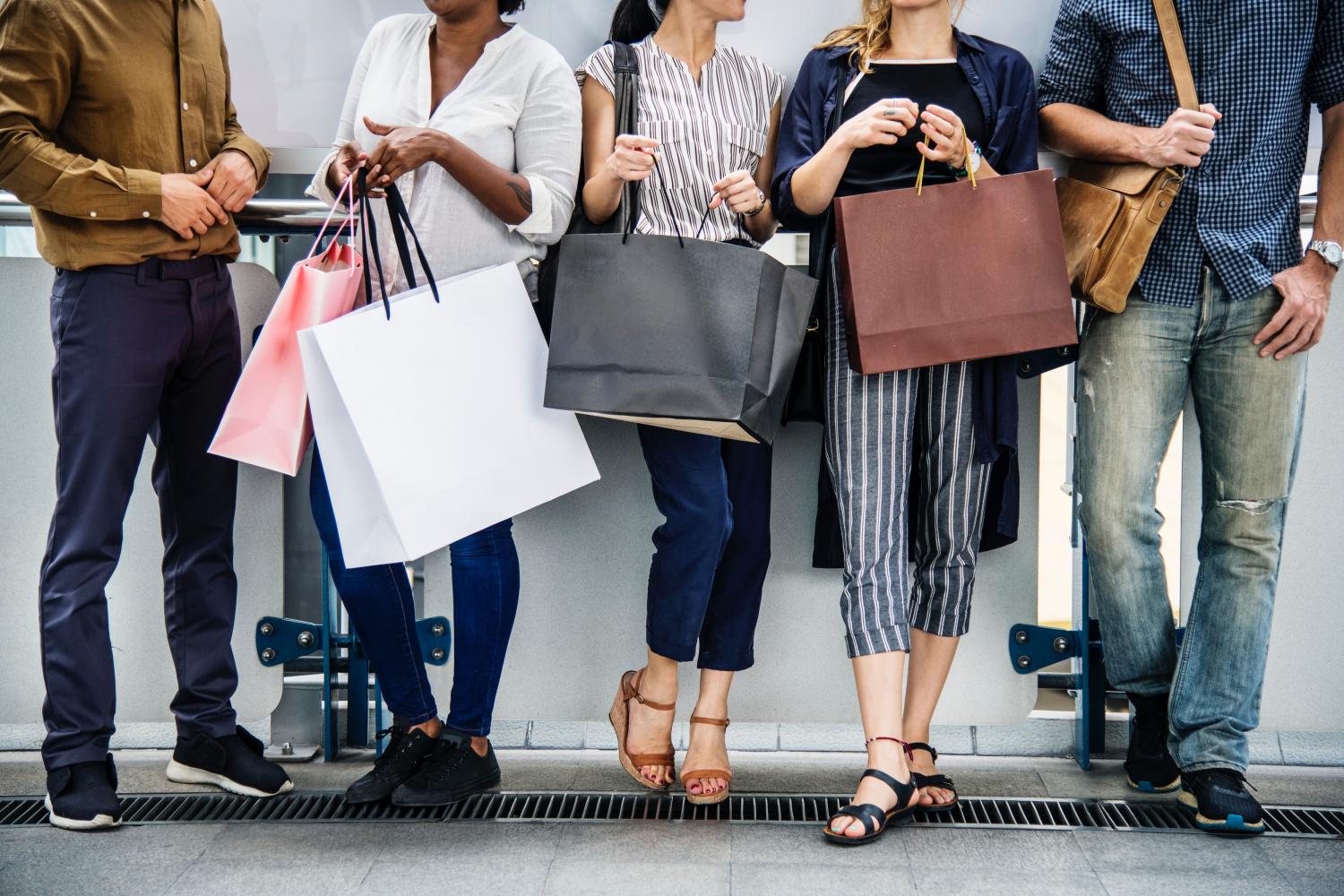 I have signed up to Second Hand September which is encouraging people to buy no new clothes for 30 days, and is raising the awareness of the benefits of buying secondhand clothing.  I would love it if you wanted to take part in this challenge with me.
Then raise awareness by sharing this post and encourage your friends to join in.
If you do wish to purchase clothes, during the month of September, then please only purchase second hand or preloved items.  There are some great bargains to be had in your local charity shops, as well as online, in places like Facebook, eBay and Depop.  
In fact now is a great time to have a clear out of your wardrobe, because more people than normal will be looking for second hand clothing!  See my post on Marie Kondo, to see how satisfying it is to have a complete wardrobe overhaul.
To continue raising awareness it would be great if you could post on social media and use the hashtag #secondhandseptember.
For me this goes beyond September and I am hoping that Oxfam, by raising awareness of this problem, can bring about huge change in our society.
What can you do in the future to eliminate clothing waste?
Buy a few quality pieces, rather than numerous cheap items of clothing.
Buy second hand, where possible.  My daughter got a lovely pair of good quality chinos, still with the label on them, for £2.80 in a charity shop this week. Rolled up with her converse they look amazing! 
Get into the habit of repairing clothes, rather than buying new ones.
Swap with friends and family or better still organise a charity swish.
Wash at lower temperature to make your clothes last longer.
Sell or pass on any unwanted items that are in good condition, and recycle any others by using clothing bins 
I hope that this has made you think about the impact of our fashion industry on the planet and I do hope that you will join me In taking part in Second Hand September.
Save your purse strings and save the planet one small step at a time!
Eileen X