Claim your freebie!

Teachers' Retirement Planning

Can you retire when you want to?

Find out your pension's worth

Get state pension statement

Calculate ideal retirement income

Estimate retirement income
Take a course!

Who is it for?

a UK based teacher who wants to retire early

How will it help?

know your ideal and predicted income in retirement

be empowered to take more control of your own retirement

identify the steps needed for an exciting, well-deserved, early retirement
I have loved teaching and I have hated it at times. For me there is no feeling like the one you get when you have a class fully engaged, motivated and enthused – the world is your oyster for all involved.
Outdoor education featured highly while in the primary sector with annual adventures to the top of Criffel and orienteering round Mabie forest fixed features. Nowadays, working with teenagers and motivating them is, dare I say it, a more challenging ball game! But building links with the community through various Personal Achievement courses and working with the Scottish volunteering award Saltire is rewarding and fulfilling.
Frustrations/negative factors… paperwork, red tape and how slow/cumbersome the systems and procedures can be. And my huge worry as I grow ever older, even in a part time role, is how can I maintain the energy, focus and drive to ensure that I can give youngsters I teach the absolute best and meet their needs.
Let alone the Constant Professional Development…. Constant I say!! I've turned into a Grumpy Old Woman!!! Not even contemplating the 67 issue!!!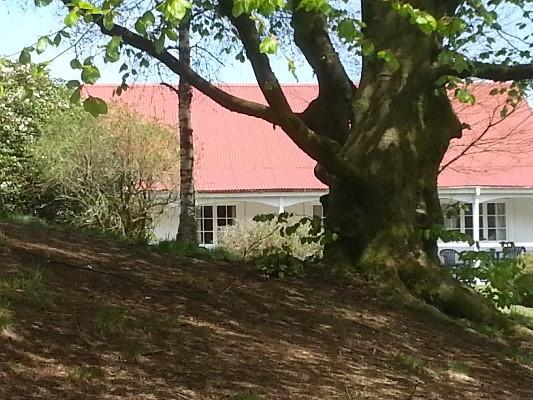 My joy, Garlies Lodge, you can't miss this colonial building with its' distinctive red roof and wrap around veranda, at Glentrool, is my other job.
It was originally built and owned by the Earl of Galloway, before being bought by my Great Aunt Molly who ran it as a dinner, bed and breakfast.
As a child I loved getting dropped off to stay and whilst drinking tea (made with tea leaves well stewed!) round the Rayburn we would make plans for me to leave school and come and help her run the business. I was about 9/10 at the time but love the fact that now at the 'Fabulous at 50' stage I am keeping my promise.
It truly is a haven, an escape from the hurly, burly rush that makes up modern living.
Roger (who retired from the Navy and is now a local heating Engineer in the Dumfries Area – RTS Heating or 'Roger frae the navy' as he is fondly known!) and I took it on 6 years ago.
We spent a year of our lives, in between teaching and being a heating engineer, bringing it into the 21st century whilst also retaining the original features.
The boys, who were 9 and 11, didn't always enjoy this level of commitment and there was some fancy juggling to fit in their activities – football and rugby – to ensure that they weren't just slave labour! I am pleased to report that now at 15 and 17 they look back now and appreciate it has been worth doing. Phew!
The lodge is 60 miles away and that in itself brings challenges. Initially, I considered being the cleaner but quickly realised that it would be more realistic to find a cleaner/handyman locally. We keep close contact via texting and email. He knows my biggest fear is that guests turn up to the lodge and it's not ready. So part of our arrangement is that he texts to reassure me he's there.
I have also since discovered that the best way to source future cleaners is through the local area Facebook sales and wanted. Where would we be without technology?
Having said that, there is approx. 4/5 acres of grounds to maintain and we need to employ a gardener, who we were put in touch with word of mouth. He tidies everything up for us in the autumn/spring and then keeps on top of the grass during the summer months.
The amount of input and time involved with running and keeping the lodge varies and as I have become familiar with how this operates I have been able to create systems and procedures that save time e.g. a blanket welcome email that can be tweaked. I send these out for the coming month approx. a week in advance of the first guests for that month arriving.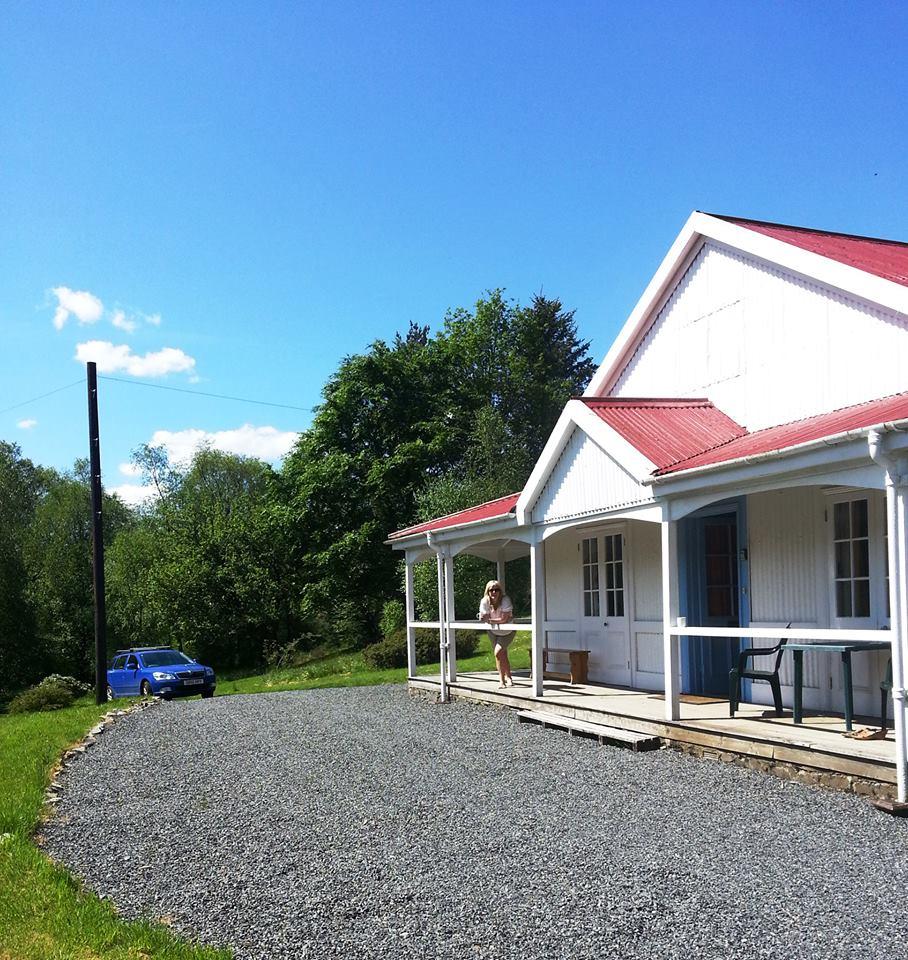 Problems can arise; Roger, as a heating engineer, deals with emergency call outs and we allocate a day a month to take a run down and check/ carry out small improvements/repairs. Larger projects, and we like to also be moving forward, we discuss fully at AGMs and create a programme for the year looking at how and when it will happen – usually in the winter months when we are quiet.
Skills in teaching certainly prepare you – planning, preparation, organisation and communication skills all came into play. The CPD (Professional Development) course years back – Computer passport came into its own when I had to set up my first spread sheet and start keeping the accounts.
Holiday cover for us when we want to head off? We're lucky in that the systems we have in place mean that either my mum/sister act as the backup contact. Although as I discovered when we were away this summer and mobile phone coverage was even better in Mediterranean than back home when we were sorting out a wee problem from the back of a boat lol!
Overall I should say – the lodge is hard work and it's constant but having just typed that, that doesn't feel fair.
Yes, we find times when we're under time pressure but not often; yes, we're tied but we don't feel trapped. We love the place and there is such satisfaction bringing the old building back to life and into the 21st century.
We get great pleasure in reading the feedback from guests and hearing what they have enjoyed. So it's never a chore, always a new project to work on and gives us a both income and a nice change from our 'proper' jobs. It is also something I could have done had I still worked full time.
So all being said, I am going to be bold….. Retire at 67? Jog On Mate…. No way. 55/56 is the game plan.
Having said that, at 55 we are too young to do nothing! So call it midlife crisis, call it madness, but we'll be looking for short term seasonal work that we fancy overseas. Spending time immersed in a country and having the opportunity to enjoy another culture/way of life.
We had a day of reckoning when we sat down and seriously looked at our financial situation, checking out the big questions – mortgage etc.
So we got a financial advisor who has ensured we are getting the best for our money and that it is all working coherently. Worst case scenario it will allow Roger and I to stop and close the gap till pensions kick in plus allow us to support the boys in whatever avenue they choose.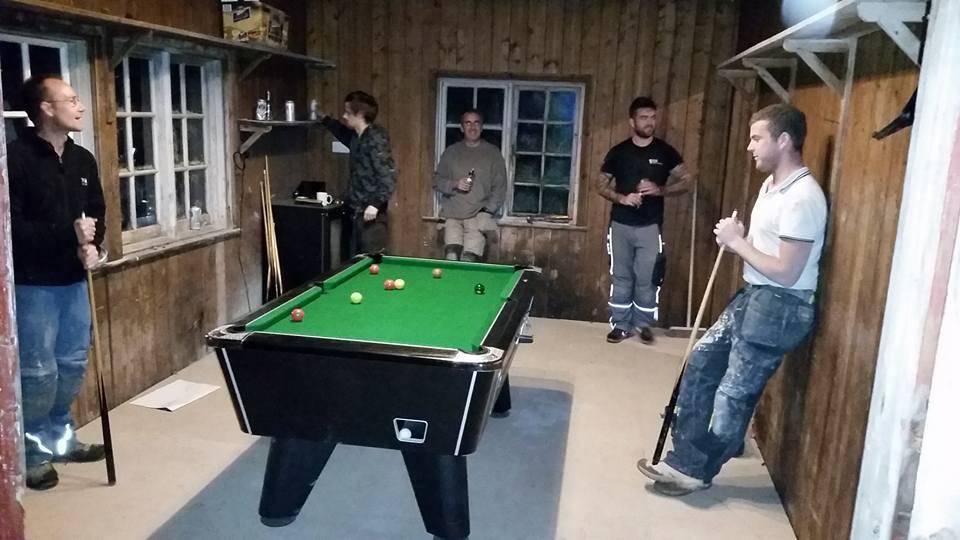 One thing I've learnt from the years so far – is do what you love, don't let fear stop you.
If you love teaching and feel able to continue brilliant but if not, work out what you do fancy doing – that can actually be the hardest bit! Keep your eye on the general goal and break it down into steps. My worry – is I am still an institutionalised beast and I'll have to hold hard to the dream. But what a dream I have!
Having completed a few of Eileen's programmes she will certainly help to get you where you want to be. If you're not sure, keep your eyes open it is amazing what opportunities come up when you least expect them. Be brave and be true to yourself.
So good luck! I'll keep my eye out for you – be it lunching out or sailing the Med!
Karen x
Thanks to Karen for that wonderful post about Garlies Lodge and her retirement plans.
Having stayed at Garlies Lodge on numerous occasions, I can assure you that it is a most wonderful getaway. For more information and to see more photos of this stunning lodge see the website or Facebook page
Please feel free to join my YMS group which is designed to help women live the life they choose, through helping them to make the most of their money.