Claim your freebie!

Teachers' Retirement Planning

Can you retire when you want to?

Find out your pension's worth

Get state pension statement

Calculate ideal retirement income

Estimate retirement income
Take a course!

Who is it for?

a UK based teacher who wants to retire early

How will it help?

know your ideal and predicted income in retirement

be empowered to take more control of your own retirement

identify the steps needed for an exciting, well-deserved, early retirement
What do you love most about being a teacher?
I absolutely love seeing the progress the children make from starting school in P1 to leaving P2 able to read and write independently . I also love reading stories aloud in class.
What do you find most difficult/frustrating in teaching?
Finding a work/life balance is really difficult in term time. Books I want to read tend to pile up at my bedside and don't get read until the holidays.
Tell us about how else you make money, apart from teaching?
I'm the author of Guardians of the Wild Unicorns, a new middle-grade novel starring the unicorns of mythology and legend.  My latest novel is The Titanic Detective Agency, a fresh retelling of the tragedy with a Scottish twist.
My first children's book, The Mixed Up Summer of Lily McLean, won the 2014 Kelpies Prize and is published by the lovely people at Floris Books.
The sequel to The Mixed Up Summer, The Awkward Autumn of Lily McLean, was published in March 2017 and A Pattern of Secrets, a Victorian mystery set in Paisley, was published by the fabulous Cranachan Books in April 2018.
Please take a look at my website to find out a bit more about me and my books!
Resources for teachers are available for all of my novels and I am happy to do author visits to schools, libraries and book festivals.
To be honest, while I am hoping that one day I will write a best seller, at the moment writing is a hobby, not an extra income.  JK Rowling is very much the exception, not the rule!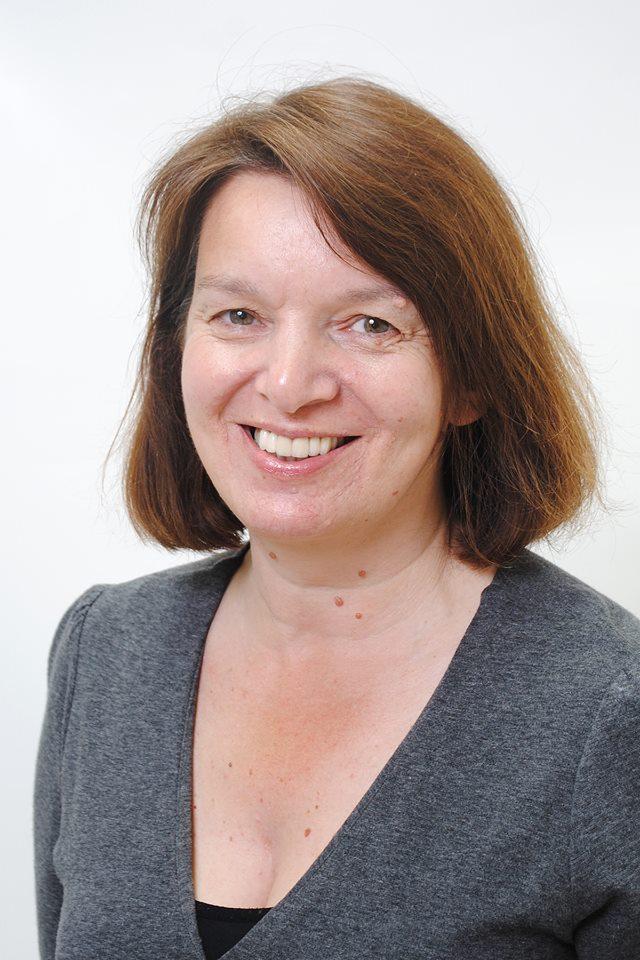 When did you start this and what inspired you to do this?
I always wanted to write a novel but never quite got round to it. Then my husband died of alcoholism aged 47 and I decided that I would follow my dream and get started on writing. I wrote The Mixed Up Summer and entered it for the Kelpies Prize 2014. I was absolutely thrilled when it won.
What do you love most about it?
I feel incredibly proud when a child tells me that they've really enjoyed my book.
What do you find most challenging about it and how do you overcome this?
Authors nowadays are expected to promote and market their books and it's difficult to manage this while teaching full time. I have managed to do a few author visits to schools and libraries but would love to do more. I have done numerous events, including at the Edinburgh Book Festival.
For many, the retirement age is now 67. Do you still see yourself teaching at this age?
No, I have no desire to work until 67. Does anyone?
What does your ideal retirement look like? At what age? What do you see yourself doing?
I would like to retire from teaching at 60, at which point I'd like to write full time, preferably under an olive tree in the garden of my villa in the South of France.
What plans do you have in place to allow you to live this ideal retirement?
Well, first I need to write a bestseller to be able to afford the villa in the South of France. Realistically, my plan is to take advantage of the teacher's wind down scheme and go part time in 2 years, which will enable me to spend more time on writing and book promotion. When I retire I will have to manage on my teacher's and widow's pensions, as well as my book royalties (a three figure sum this year!)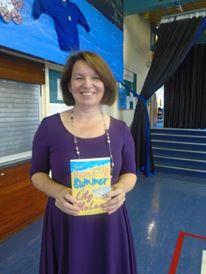 I am not trying to put anyone off writing as a second career option, but I think it is really important to be realistic . According to this article the average income for a writer in Britain is £11,000. A debut author is likely to make considerably less, although of course there are exceptions. Jessie Burton's first novel The Miniaturist landed her a six figure advance.
To read more about Lindsay and her wonderful books please visit her website